The Orange County District Attorney's Office filed an amended complaint Thursday with a hate crime sentencing enhancement against Samuel Woodward, 21, of Newport Beach for murdering 19-year-old Blaze Bernstein due to the victim's sexual orientation.
The OCDA Tony Rackauckas made the announcement during a press conference Thursday with Senator Janet Nguyen of California's 34th District.
"We will prove Woodward killed Blaze because Blaze was gay," Rackauckas said.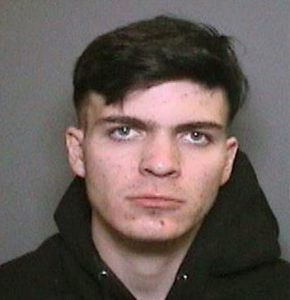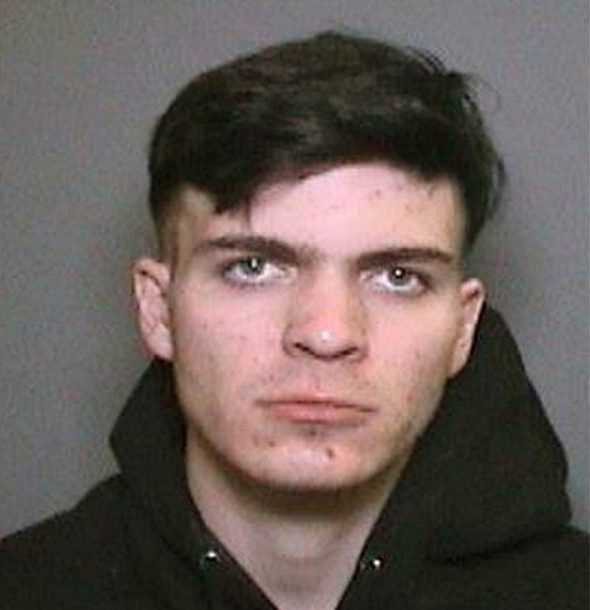 Woodward was charged Jan. 17 with one felony count of murder, with a sentencing enhancement of personal use of a knife. He is accused of murdering his former classmate, Bernstein, and burying his body in a shallow grave in Borrego Park in Lake Forest.
The updated charges come after investigators found additional evidence on Woodward's cell phone, laptop, and social media. This will increase the maximum possible penalty to life without parole.
The new evidence revealed a "dark side" of Woodward's thoughts and intentions, Rackauckas said.
They are continuing to look for evidence and information that will help prove Woodward was in possession of texts and images and that he intended to murder Bernstein "based on factors of hate, in addition to sexual orientation," he added.
"These images are graphic and chilling and could be described as spewing hate towards almost every protected group," Rackauckas said. "They'd be described as racist, homophobic, anti-Semitic, misogynistic, and anti-government."
He urged the public that anyone with information, particularly evidence that Woodward had membership in any group that promotes hate. Other charges could be filed as evidence develops, he noted.
"We have no room for this kind of hate in our society," Rackauckas said.
This is a significant step forward in justice for Bernstein, Nguyen said.
"Many of us only came to know Blaze because of the senseless way his life was taken, but it is important though, that do we focus on the contributions that he made during his life and the legacy he leaves behind," Nguyen said.
Blaze Bernstein's parents, Jeanne and Gideon Bernstein, were also on hand for the press conference.
"Today we suffer an added layer of pain from learning that he was likely killed simply because of who he was," Gideon Bernstein said.
They have started a movement of BlazeItForward to continue his legacy of improving the human condition, one intentional act of kindness at a time.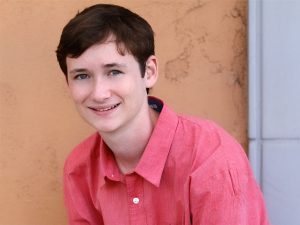 "We live in a world where hate is real and the people that practice it can be hiding in your home in your child's computer," Jeanne Bernstein said in a prepared statement shared by the OCDA after the press conference. "If we all started doing something about hate and about intolerance – we could change the world in a good way to prevent this type of heartache and injustice from happening again."
Blaze Bernstein and Woodward knew each other from attending Orange County School of the Arts in Santa Ana.
According to the OCDA, Woodward communicated with Bernstein through the social media site Snapchat on Jan. 2.
Woodward then allegedly picked Bernstein up at his Lake Forest home around 11 p.m. that same day. Authorities believe Woodward drove to the parking lot of a shopping center on Portola Parkway in Foothill Ranch.
Later that evening, Woodward is accused of driving Bernstein to Borrego Park in Lake Forest. The OCDA claims Woodward stabbed Bernstein multiple times and then buried his body in the dirt perimeter of the park.
On Jan. 3, Bernstein's parents contacted the Orange County Sheriff's Department to report him as a missing person. Authorities used dogs, drones and helicopters to search for Bernstein.
After more than a week, OCSD investigators discovered the Bernstein's body on Jan. 9 in Borrego Park.
Sheriff's deputies arrested Woodward on Jan. 12 at his Newport Beach home.
This is an ongoing investigation. Anyone with additional information is asked to contact Supervising Investigator Kory DeGraffenreid at (714) 347-8492.