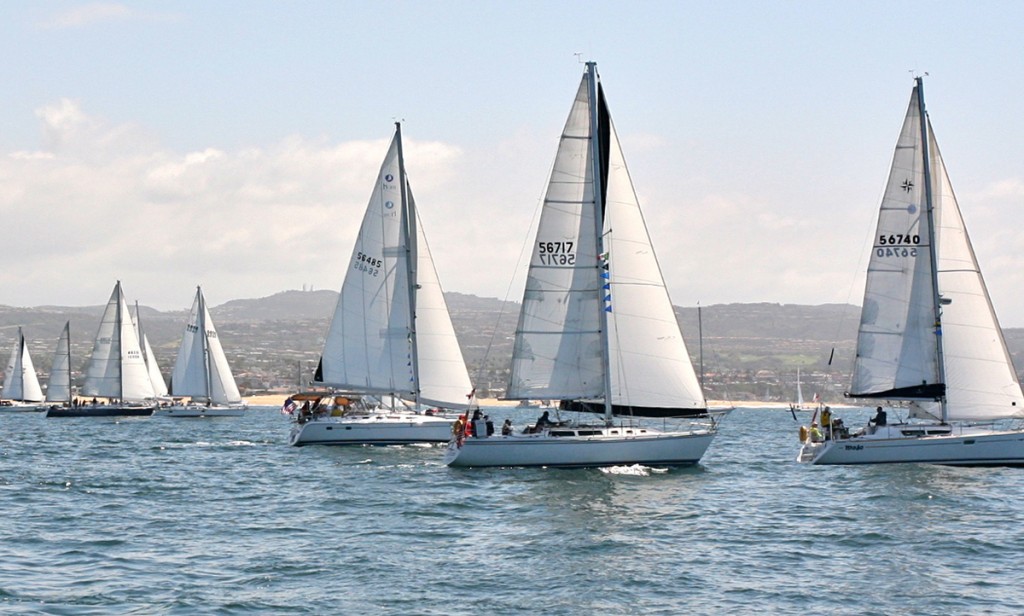 Hundreds of boats. Thousands of sailors. A handful of coveted trophies.
It all adds up to the 66th annual Lexus Newport to Ensenada Yacht Race that officially gets underway off the Balboa Pier at 11 a.m. on April 26.
More than 200 boats are expected to make the 125 mile trek to Ensenada, where a fiesta and trophy presentation will be held April 27 and 28.
Race festivities actually begin on Sunday with a free kick-off party from noon to 5 p.m. in Balboa Village. Open to the public, the event includes live music, chalk art, an art exhibit, and "Stroll, Sample and Sip" featuring food tastings from local restaurants. Admission to ExplorOcean/Newport Harbor Nautical Museum will also be free to families that day.
On Thursday from 6 to 11 p.m., is the annual pre-party, this year dubbed Fiesta in the Fun Zone. Held at Harborside Restaurant, the evening includes live music, gourmet tacos, and festive libations.
"We've ramped up the amount of events that are part of the Race," explained Tom Madden, a commodore at Bahia Corinthian Yacht Club and a director of Newport Ocean Sailing Association, which organizes the Lexus Newport to Ensenada Race. "Sunday is a really big deal, and it starts a whole week of events."
Madden said this year marks the fourth time he's participated in the race. Among his crew are a handful of junior sailors around age 12 from Newport Beach.
"The kids are learning team work, a lot of safety too – I'm pretty stringent with safety rules, particularly when the sun goes down," Madden said. "Safety first is ingrained in the kids."
Madden said they also have fun while they're racing.
"We have competitions on the boat ranging from the best chocolate chip cookies to best music playlist to best joke. Two of the crew are girls, and they're making a safety quiz. They want to learn, and ace the quiz."
Madden said the race is an iconic event, and that people around the country know about it.
"It's a little bit like the Rose Parade – it's a very southern California thing, but people everywhere have heard of it," he said. "It's good for the city of Newport Beach, and for southern California."
For more information, visit NewporttoEnsenada.com.