Police Seek Help in Identifying Bank Robbery Suspect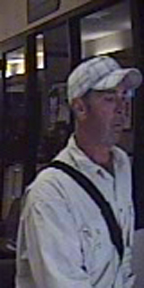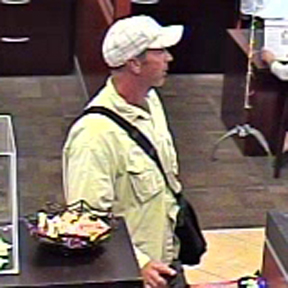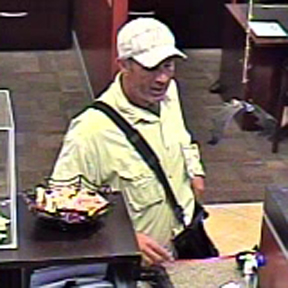 On Oct. 31, at approximately 2:04 p.m., the Newport Beach Police Department's Dispatch Center received a 911 call about an armed robbery that had just occurred at the Union Bank at 2865 East Coast Highway.
According to a press release from the NBPD, the suspect, who is described as a white male, in his 30s to 40s, approximately 6 feet and 180 pounds with a medium build, entered the bank and approached a teller window, where he displayed a firearm and verbally demanded cash from the teller.
After receiving the cash, the suspect left the location and fled on foot.
At the time of the incident, the suspect was carrying a black bag and wearing a baseball cap and a beige long-sleeve shirt. He subsequently discarded the bag, along with the identifiable clothing items and the firearm, nearby.
Anyone with information regarding the suspect's identity or whereabouts should contact Detective Garrett Fitzgerald at (949) 644-3797 or [email protected]
Tips may also be left anonymously on the Newport Beach Police Department's tip hotline at (800) 550-NBPD.
Christmas Tree Stands Tall in Fashion Island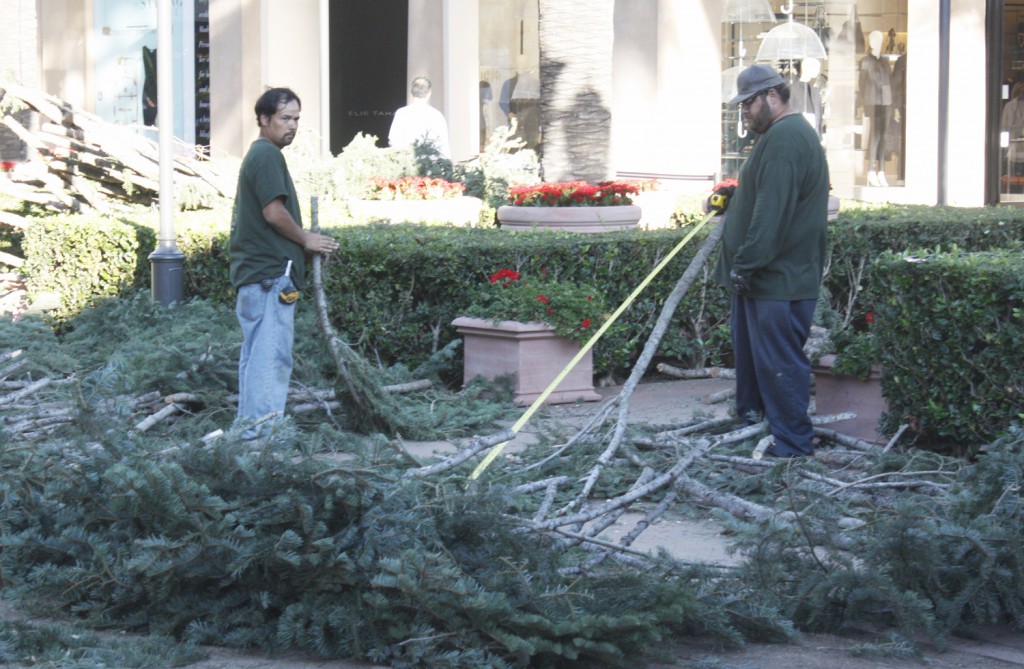 Last weekend, crews unloaded a 90-foot white fir Christmas tree from a flatbed truck that had hauled the tree more than 600 miles from Northern California and placed it in the center of Fashion Island near the Neiman Marcus-Bloomingdale's courtyard.
This week, workers painstakingly attached thousands of branches to the tree, which will be decorated in time for Fashion Island's annual Holiday Tree Lighting ceremony on Nov. 14 and 15.
At 6 p.m. on those evenings, thousands of people are expected to turn out to watch a special performance by Mickey Mouse & Friends from the Disneyland Resort that includes singing, dancing, Christmas carols, and snow fall.
Then, the giant tree will come alive with a custom light display.
In addition to the tree lighting ceremony, every night at 5:00 p.m. from Nov. 16 through January 4, the tree will twinkle to life with custom Disney holiday music and glittering lights.
For more information, visit ShopFashionIsland.com.
NBPD Participate Tip-A-Cop Event
On Monday from 5 to 9 p.m., Newport Beach Police Department officers will serve as celebrity hosts and servers at Javier's Restaurant, 7832 Pacific Coast Highway, in the annual Tip-A-Cop event on behalf of Special Olympics Southern California.
All monies raised at the event will go to support Special Olympics activities in Orange County.
In July 2015, the Special Olympics World Games will be held in Los Angeles, where an estimated 500,000 spectators will come together to celebrate the athletic ability and determination of over 7,000 Special Olympics athletes from 177 different countries. These World Games will be the largest event hosted by Los Angeles since the 1984 Olympic Games. For three days preceding the Opening Ceremony, Newport Beach will serve as a Host Town, giving delegations of Special Olympics athletes and support personnel the welcome of a lifetime.
The City of Newport Beach proudly supports this incredible event, and the ongoing work of the Special Olympics organization.
In past Tip-A-Cop events, the Newport Beach Police Department has raised nearly $10,000 each year for Special Olympics Southern California – Orange County Region.
For more information, contact Jennifer Manzella at [email protected] or (949) 644-3662.