News from around Newport Beach
Trial Starts for Former Sunday School Teacher in Newport Beach
According to the Orange County District Attorney's office, a former volunteer Sunday school teacher was scheduled to face trial beginning June 10 for molesting seven minor boys and possessing and distributing child pornography.
Christopher Bryan McKenzie Sr., 51, of Costa Mesa, is charged with 15 felony counts of lewd acts upon a child under 14 years old, one felony count of attempted lewd acts upon a child under 14 years old, four felony counts of using a minor for sex acts, one felony count of attempting to use a minor for sex acts, two felony counts of distributing pornography to a minor, and one felony count of possession of child pornography with sentencing enhancement allegations for substantial sexual conduct with a child and committing lewd acts upon a child under 14 years old against more than one victim.
If convicted, McKenzie faces a maximum sentence of 234 years to life in state prison.
At the time of the crimes McKenzie worked as a swimming pool cleaner, and was a volunteer Sunday school teacher at Christ Church by the Sea in Newport Beach between 2004 and 2006 and at Rock Harbor Church in Costa Mesa.
The Newport Beach Police Department began investigating this case after one of the victims reported the crime, and the defendant was subsequently arrested in December 2012. The defendant is also accused of possessing and controlling child pornography.
Senior Deputy District Attorney Heather Brown of the Sexual Assault Unit is prosecuting this case.
Jack Wu Steps Down From Finance Committee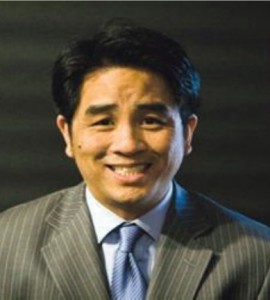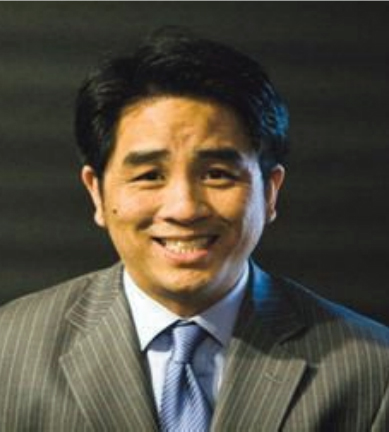 Newport Beach resident Jack Wu, a former forum columnist for the Newport Beach Independent, Daily Pilot and OC Register, stepped down from the Newport Beach Finance Committee this week after he was accused of stealing nearly $175,000 from U.S. Rep. Dana Rohrabacher when Wu worked as his campaign treasurer.
Wu was appointed to the finance committee in January.
The discrepancy in Rohrabacher's campaign account was reported to authorities, but no criminal charges have been filed.
Jetpack Ordinance Approved
Newport Beach City Council voted 4-2 last week in approval of the second reading of the ordinance regulating and limiting vessels propelled by water above the surface of Newport Harbor.
Mayor Pro Tem Diane Dixon and Councilman Scott Peotter voted against the item. Councilman Marshall "Duffy Duffield was absent.
Dixon voted no based the opinion and knowledge of the Harbor Commission, who recommended a complete ban on the jetpacks, and the concerns from residents impacted by the activity
In addition to the regulations detailed in the existing extended permit that limits the activity to one commercial operator determined through an RFP process, a few amendments were made.
The permit prohibits more than one jetpack/vessel to be operated in the air at the same time. Tandem riding will be allowed.
The permit will also require the operator to rotate around the Turning Basin so that a single area isn't impacted more than another.
Fire Ring Plan Moves Forward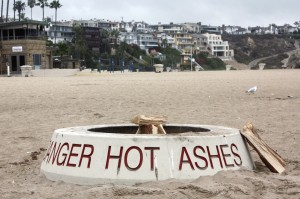 The Newport Beach City Council last week unanimously voted to implement the fire rings plan as approved by the California Coastal Commission.
The CCC approved the city's submitted Plan 17, a mixture of both charcoal and wood burning fire rings, on June 11.
The Corona del Mar State Beach portion of plan was placed aside as an amendment allowing the city and State Parks to work out an agreement within 90 days. Any revisions to the plan need to be reviewed and approved by the CCC executive director.
On top of the 24 rings at CdM, Plan 17 calls for 32 rings around Balboa Pier and a total of eight at Newport Dunes. The plan  also includes several ADA-accessible fire rings.