News from around Newport Beach.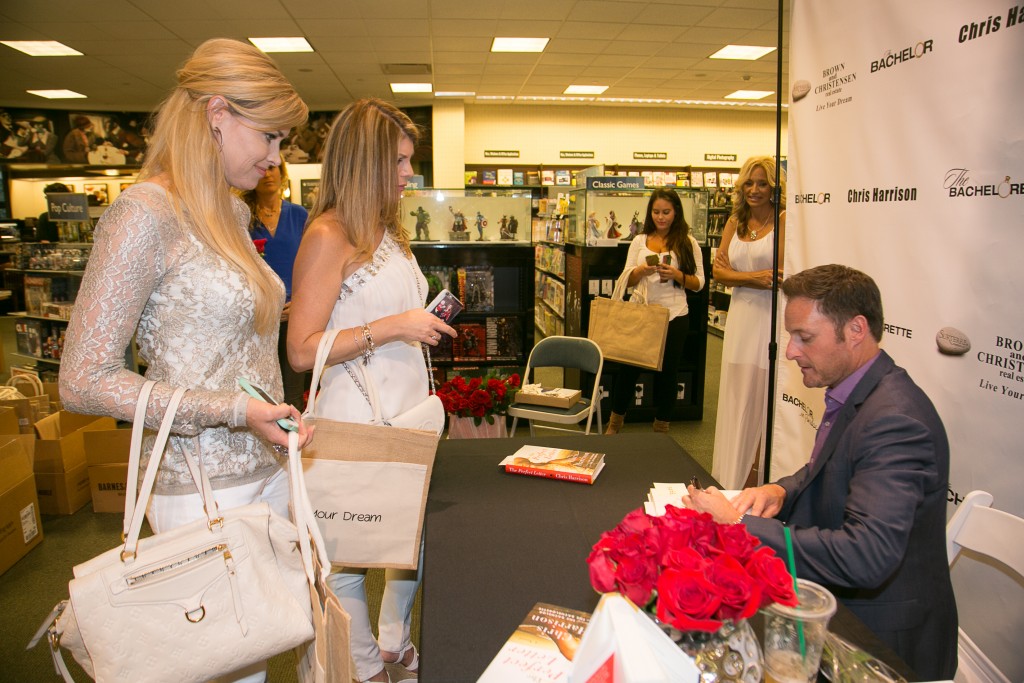 Bachelor Book Signing at Fashion Island
Chris Harrison, longtime host of the ABC hit reality show "The Bachelor and The Bachelorette,"
was at Barnes & Noble in Fashion Island last Thursday to sign copies of his debut romance novel called "The Perfect Letter" that explores love and consequences—themes that Harrison has witnessed on his show.
During the book signing, Harrison took questions from the audience (many appropriately dressed in all-white) and helped with a drawing for such prizes as tickets to a "Men Tell All" taping in Hollywood, seven-nights accommodations at the Westin Regina in Cabo San Lucas, and other items.
Wake Up to the New Minimum Wage
How will the proposed minimum wage increase affect restaurants? What does it mean for those employed in the food service industry, and will consmers experience menu sticker shock if wages, and prices, go up?   
Those are just a few of the topics to be debated at the monthly Wake Up! Newport event on Thursday presented by the Newport Beach Chamber of Commerce at the Newport Beach Public Library Friends Room, 1000 Avocado Ave.
A panel discussion features Jennifer Muir, General Manager of Orange County Employees Association, Russell Mangum, Professor at Concordia University School of Business, and Matt Sutton, California Restaurant Association Vice President of Government Affairs + Public Policy.
The free event starts at 7:15 a.m. with a complimentary continental breakfast from Bluewater Grill, followed by the program at 7:45 a.m. The event is scheduled to end at 8:30 a.m.
Please make reservations for seating and food considerations by emailing [email protected] or calling at (949) 729-4411. Walkups welcome on a space available basis.
For more information, visit newportbeach.com.
Open Hearts for Purple Hearts
Open Hearts for Purple Hearts & VerdeWatts presents a job fair for veterans on Sunday from 11 a.m. to 2 p.m. at the Newport Beach Civic Center's community room.
Among the many companies scheduled to participate are 5.11 Tactical, Ahtna Design-Build, C2 Imaging, City of Newport Beach, E2 ManageTech, Endologix, Hoag Hospital, The Irvine Company, JPMorgan Chase, King Equipment, Microsemi, Newport Beach Police Department, South Orange County Vet Center, and Toshiba, with additional companies to be announced soon.
The event is free. Reservists and spouses of active-duty service members are encouraged to attend.
Register at openheartsforpurplehearts.org.