Martha Fluor, board member for the Newport Mesa Unified School District, received the Marian Bergeson Award at the Orange County School Boards Association dinner event held at the Irvine Marriott on May 7.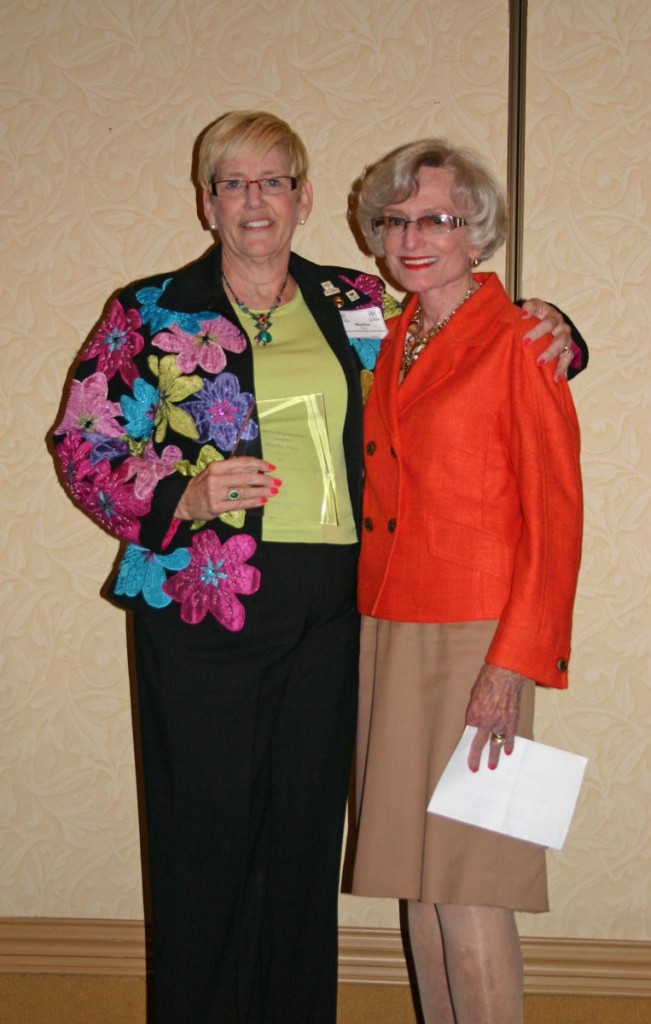 Fluor has served as a board member for over 22 years. She has served as Newport-Mesa's board president four times. She has been an active member of the California School Boards Association's Delegate Assembly since 1992, and she was the director of Region 15 for four years. She also served in various positions on the Executive Committee of the California School Boards Association, including the role of president.
Fluor has served on numerous committees for Newport-Mesa Unified School District and for the Coastline Regional Occupational Program. She is a supporter of college and career pathways for students, according to a press release about the award. She has engaged legislators, the business community, and parents in the conversation about the importance of assuring that all students are ready for college and careers, the statement reads.
Part of Fluor's legacy is the annual recognition program she developed to honor NMUSD students who have made a difference in the lives of others, overcome obstacles and gone on to great achievement in academics, arts, or athletics; or contributed to making the community a better place in which to live.
"Martha Fluor is truly a champion for students. Her passion and dedication to finding the best ways to provide a superior education for students with varied backgrounds, interests, abilities, and goals has made a significant impact in Orange County. It is an honor to recognize her with the Marian Bergeson Award," said Francine Scinto, OCSBA president.
The Marian Bergeson Award recognizes Orange County school board members who have provided outstanding governing Board service and community service to promote and enhance public education. The award serves as a tribute to Marian Bergeson for her exemplary leadership. She formerly served as a member of the California State Assembly, California State Senate, Orange County Board of Supervisors, and as the California Secretary of Education.