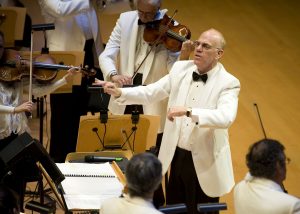 As the weather warms and night skies swarm with summer stars, OC music lovers' thoughts turn toward Pacific Symphony's annual Summer Festival at Irvine Meadows Amphitheatre.
A treasured tradition for almost three decades, the series- which opened with its annual 4th of July concert- marks its last season at Irvine Meadows before the amphitheatre's scheduled closure.
"I've been conducting concerts on the Summer Series for many years," reflects Maestro Richard Kaufman. "It's always been a very special place to make music. The environment of the Amphitheater really hasn't changed much over the years…always beautiful with great weather and large, enthusiastic audiences."
With programs ranging from Beethoven's "Ode to Joy," Tchaikovsky's "1812 Overture," and scores from "Raider's of the Lost Ark" and a bevy of James Bond films, Pacific Symphony has, quite simply, outdone itself for the festival's "Grand Finale" season that celebrates musical memories of the festival's last 30 years.
"It's a blessing to be able to bring one's family to a beautiful concert venue, listening to wonderful music under the stars played by a great orchestra.  My favorite concerts to conduct have been outdoors; it's magical, and a feeling that really can't be put into words."
"It is a real tragedy that the desire for money is about to take away an important part of Orange County life and culture," continues Kaufman. "While the public recognizes Irvine Meadows as a cherished part of their lives, those who have chosen to eliminate this magnificent place view it merely as a 'cash cow.' They are filling their pockets while removing a place where they could fill their souls."
And for Pacific Symphony's summer series audiences. Is there hope?
"As far as the future, I only know that it is being discussed with the goal of finding a place in which to continue the tradition of presenting great music under the stars," Kaufman concludes. "As they say on TV, stay tuned!"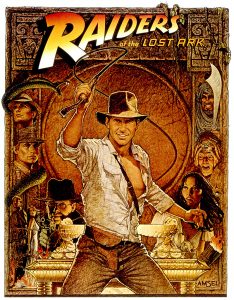 Pacific Symphony Summer Festival at Irvine Meadows Amphitheatre includes:
"Beethoven's Ninth Symphony/Ode to Joy" with soprano Mary Wilson, Orange County's favorite mezzo-soprano Milena Kitic, tenor John Bellemer, Symphony-favorite, bass Kevin Deas, and the Pacific Chorale (John Alexander, artistic director) on Saturday, July 23 at 8 p.m.
"Raiders of the Lost Ark," with John Williams' score performed live by Pacific Symphony to accompany the full-length film on Saturday, Aug. 13, 8 p.m.
The music of "James Bond" featuring two-time Grammy Award-winner Sheena Easton, on Sunday, Aug. 21, at 7:30 p.m.
"Tchaikovsky Spectacular," featuring violinist Paul Huang and pianist Natasha Paremski with excerpts from "Swan Lake" and "The Nutcracker," plus – to close out the series – cannons, fireworks and "1812 Overture" on Saturday, Sept. 3, at 8 p.m.
Single tickets range from $25 to $108. New this year: the award-winning caterer 24 Carrots is on site with an all-new menu for pre-concert dining.
For more information or to purchase tickets, call (714) 755-5799 or visit PacificSymphony.org.