The flap over the "Goldenrod 6" chickens in Corona del Mar has taken an extreme turn.
Someone spread rock salt, potentially fatal to chickens, all over the hens' yard on Monday, owner Michael Resk said.
"It absolutely could kill them," Resk explained. "I'm not sure if it was [the suspect's] intent… But they wanted to do damage."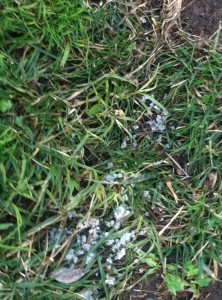 The police came and are investigating the matter, Resk said.
"I certainly hope (the police) presence will make the offending party re-evaluate," their actions, he said.
The perpetrator threw about a pound to pound and a half in the yard, he said. It's scattered all around, he added.
"It's unfortunate," that someone would do something like this, Resk said. "It makes me wonder what else would they be willing to do?"
Resk wrote on the Goldenrod 6 facebook page that they are ashamed for the perpetrator and they "pray that the Ladies remain in good health so that they can continue to bring joy to all."
Nearly 50 people had commented on his post about the incident, stating support for Resk and his hens and disgust for the suspect and the incident.
The hens are isolated from the affected area of the yard and Resk is trying to clean it all up before letting them roam around again.
He may increase security measures, he said, possibly installing live cameras that could allow the public to watch the hens, for fun and safety.
He has talked to a lawyer regarding the entire situation and is currently evaluating his options, he said. There has also been talk about circulating a petition to present to the city council.
Something that started as a public interest issue has turned into something very bizarre, he noted.
The hens, nicknamed the "Goldenrod 6," have been at the center of a flap in Corona del Mar since a neighbor filed a noise complaint in mid-December.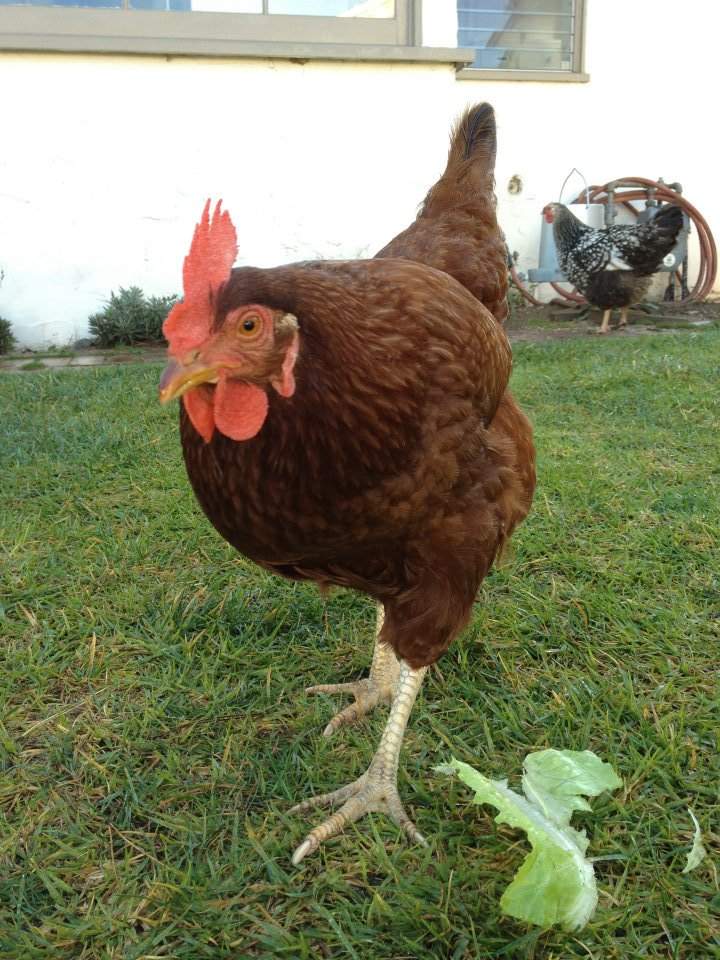 The chickens, considered livestock, are in violation of a city ordinance. Animal Control visited Resk in December and told him to get rid of the hens.
The code classifies poultry as livestock, Resk said in December, but his hens, he argued, are more like pets.
City Manager Dave Kiff has put a hold on the enforcement of the ordinance so the City Council can look at the issue.
Mayor Nancy Gardner brought the issue up at the Jan. 10 city council meeting. The council agreed to have staff look into the issue and research the ordinance and possible options. Staff will report back by about mid-February, at which time city council will make a decision.
"The Goldenrod 6 look forward to working with the city to find an amicable resolution to this matter," Resk wrote on the Goldenrod 6 facebook page.
Resk, who has had the chickens for almost a year and a half, says they're quiet, clean and add character to the community.
"People really enjoy them… (People) come to see them and pet them (every day)… They have a nice big yard to roam around, they're healthy and I keep it clean," Resk said last month. "They add more to the neighborhood than detract from it."