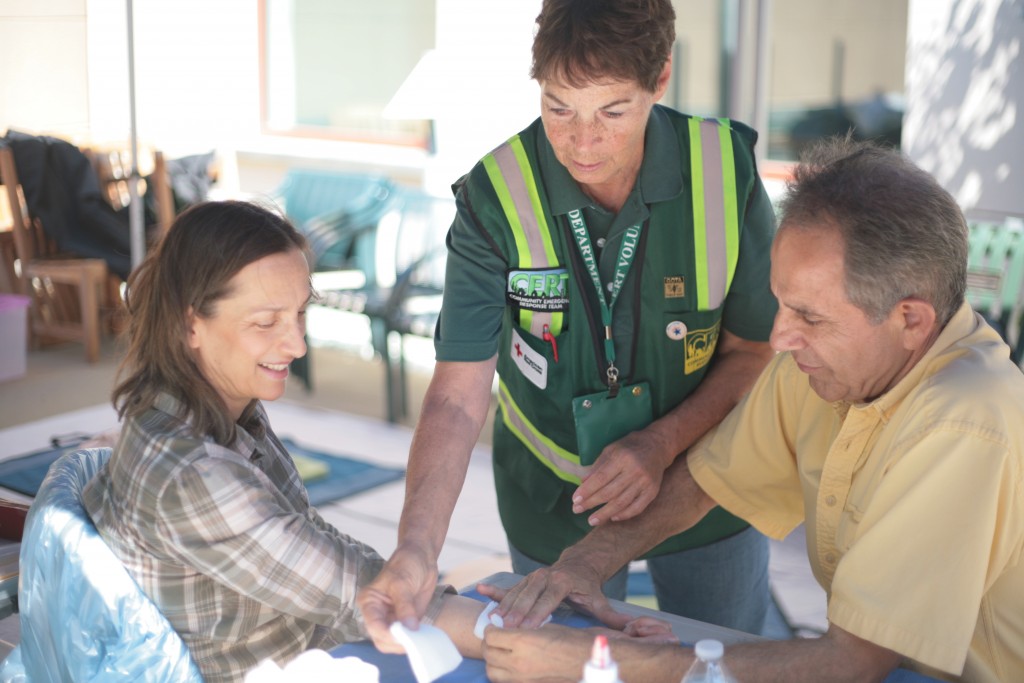 Following the 8.3 earthquake in Chile, which prompted tsunami warnings in Newport Beach on Wednesday, the city's annual informational expo to help residents learn how to prepare for a disaster is especially timely.
The 7th Annual Disaster Preparedness Expo will be held in the courtyard of the Newport Beach central library from 10 a.m. to 2 p.m. Saturday. It's held every September in conjunction with National Preparedness Month.
The expo is hosted by the Newport Beach Fire Department and organized by the NB Community Emergency Response Team.
The tsunami advisory really highlighted everything the group works toward, said CERT program leader and NBFD Life Safety Specialist Matt Brisbois.
"An 8.3 earthquake is massive… The recovery efforts are huge," Brisbois said. "It was a wake up call and a reminder that something could happen here."
Even though the tsunami warnings the city issued turned out to be a "non-event," it's important – and a better strategy – to be prepared for anything.
The expo is an opportunity for residents to come by and have any of their disaster preparedness questions answered, Brisbois said. This is also a chance for residents to receive all materials they need all at one time, he added.
The event will include booths from SoCal Gas, Red Cross, NB CERT, radio and emergency gear booths, and more. There will also be hands-on demonstrations, including how to properly use a fire extinguisher.
It's a very volunteer-driven event,  Brisbois said.
"We couldn't do it without them," he added.
The volunteers, NB CERT members, are also residents, he noted. So expo attendees will not only get expert information from city fire personnel and lifeguards, but also share information and talk to their fellow residents.
"It's neighbors helping neighbors," he said, which is also the core of what the CERT program is about.
The CERT program teaches residents how to take care of themselves, their families and help their neighborhood in the event of an emergency, he said.
It really comes down to educating the residents.
"The more educated our residents are the easier we, as a city, will be able to respond to any incident here in Newport Beach," Brisbois said. "We're creating a culture of preparedness."
Brisbois was part of the leadership team that recently earned the Federal Emergency Management Agency's 2015 FEMA Individual and Community Preparedness Award for Outstanding CERT Program Initiatives. The honor was given to the Orange County CERT Mutual Aid Program, which Brisbois serves on as co-chair along with Costa Mesa CERT Program Manager, Brenda Emrick. Both attended an award ceremony in Washington, D.C. on September 8.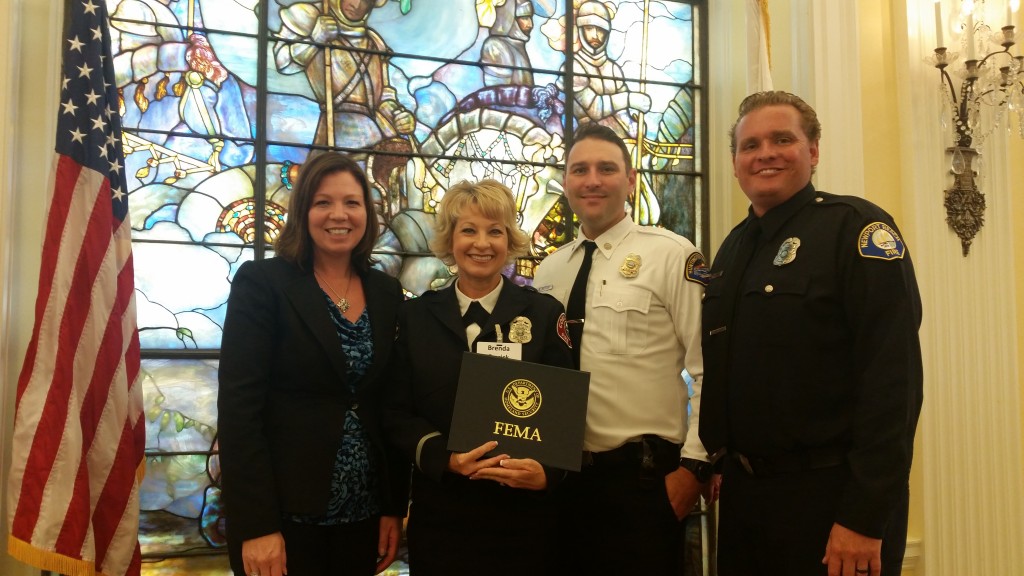 "CMAP is a collaborative effort among 24 municipal CERT programs to improve CERT volunteer training and response to mutual aid requests," according to a city press release.
Orange County is the only county in the United States with a mutual aid plan for CERT volunteers.
It's a unified approach, Brisbois explained.
"Disasters truly don't recognize borders," he said. "And it's nice that in Orange County our CERT volunteers don't either."
Newport Beach was one of nine cities that formed CMAP in 2005. Brisbois has served as the program's co-chair since 2012.
"The group formed about a decade ago to strategically utilize local cities' trained, community volunteers to provide mutual aid before, during, and after large-scale disasters," Brisbois explained. "Our volunteers our committed to helping others – ahead of themselves – during an emergency and we're honored that FEMA selected CMAP for national recognition."
In 2012, Newport Beach's CERT program received the same award.  
"The Newport Beach Fire Department and our CERT volunteers feel privileged to be a part of CMAP and appreciate the dedication and expertise that the other program participants bring to it," said Fire Chief Scott Poster. "CMAP is really a remarkable program and I'm happy to see its volunteers and leadership recognized for their good efforts."
In a recent CERT newsletter, the NBFD encouraged residents to make a plan, build a disaster preparedness kit and get trained.  
"As CERT volunteers, you have already taken the necessary steps to be prepared for an unexpected disaster and now is time to encourage all of your friends, family or neighbors to join you to better prepare themselves," the message reads.
Residents can do just that with the program's upcoming fall classes. There are three fall 2015 CERT programs scheduled to begin the first week of October: A Tuesday-Thursday evening class that begins October 1; a Thursday day class that begins October 8; and an all-day Saturday class that starts October 10.
Anyone that is interested in attending one of the fall 2015 CERT programs must complete a CERT program application, available on the program's website.
Another free event, Green on the Green Eco Expo, will be held the same day from 10 a.m. to 3 p.m. on the civic green lawn at the civic center. Local businesses and organizations will be showcasing "green" practices, innovation, products, education and more. There will be more than 35 organizations in attendance.
For more information, call (949) 644-3112 or email [email protected] or visit nbcert.org or newportbeachca.gov.