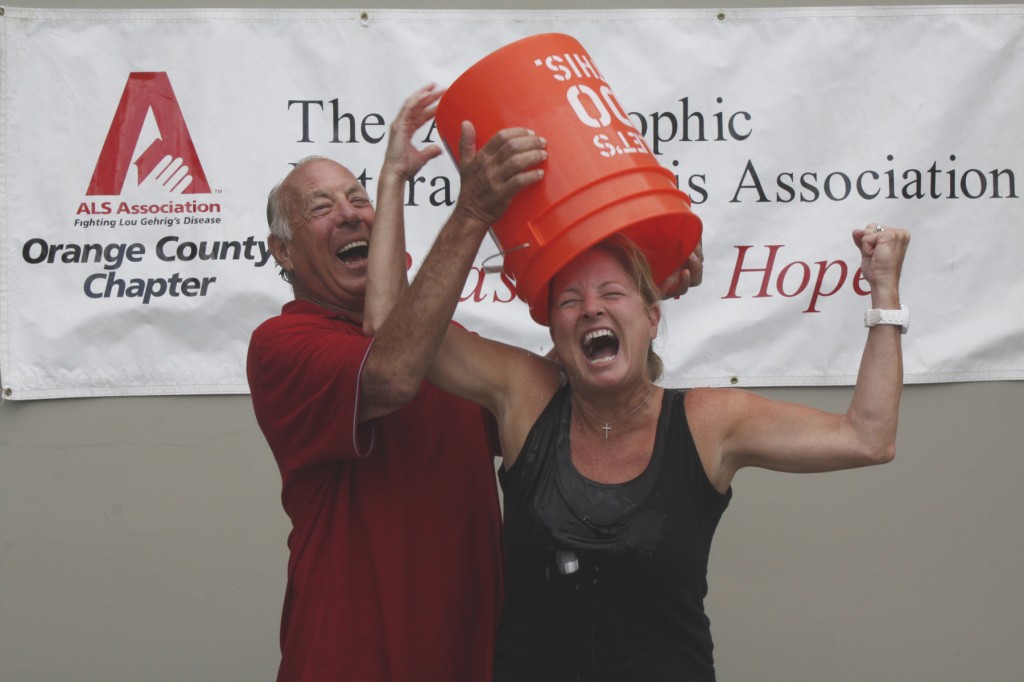 Longtime Balboa Island resident, business leader, UAC member, and former Citizen of the Year Ralph Rodheim recently revealed that he has been diagnosed with ALS (also known as Lou Gehrig's disease).
To help raise awareness and funds for ALS, Ralph took the popular "Ice Bucket Challenge" on Wednesday morning. As part of the challenge (which has been made popular on social media sites including Youtube and Facebook), people dump buckets of icy water themselves and others and post photos videos and photos to encourage others to participate.
Dozens of people turned out in front of the Newport Beach Athletic Club on Wednesday to take the Ice Bucket Challenge with Rodheim.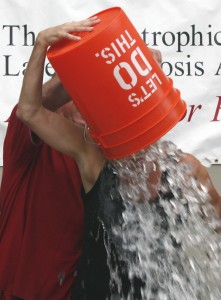 "About three month ago, I was diagnosed with ALS," explained Rodheim. "It started with my left hand and I lost my muscle, now it's gone to the right hand. ALS is a fraternity you don't want to join, but now that I'm here, I'm doing everything I can. I have been accepted to a clinical trial, and found a doctor who thinks he might have a solution, but it's not just me, it's about raising awareness so others will find a solution. It's an insidious disease but someone will find an answer when we raise awareness."
"Ralph has been a long term members of the chamber of commerce, a commodore, citizen of the year, so we wanted to rally around him and support him," said Newport Beach Chamber of Commerce President and CEO Steve Rosansky. "We wanted to show him the love in our own way—we showed him liquid love."
To make a donation in Ralph Rodheim's honor, send your donation to ALS Association of Orange County, 1232 Village Way, Suite A, Santa Ana, CA 92705. Reference Ralph Rodheim with your donation.