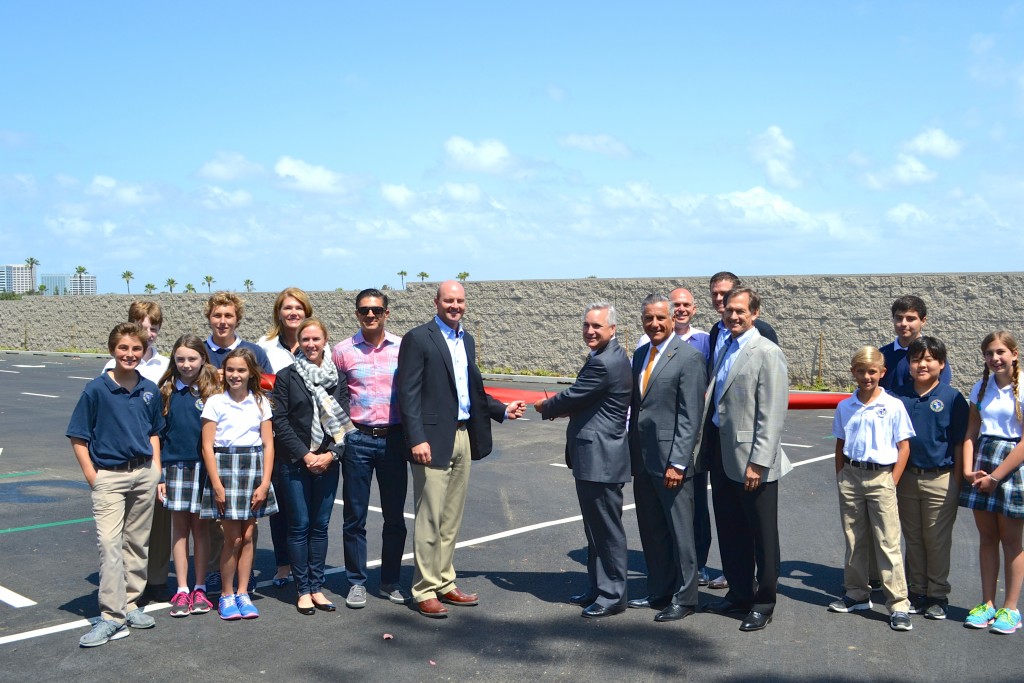 A new parking lot and carpool queuing area was unveiled last week at a Corona del Mar campus.
Harbor Day School held a ribbon-cutting ceremony on May 7 to commemorate the new space.
"The newly created carpool queuing area will allow us to reduce our impact on the neighborhood," said Head of School, Dan Greenwood. "With this space, we will be able to get all of our cars in front carpool off of Marguerite Avenue and Pacific View Drive, allowing traffic to flow more freely in the area."
Greenwood was joined by student council members, parents, board of trustees members, and Newport Beach City Councilman Tony Petros, and his wife, an HDS alumna, Kristen ('72), at the ceremony.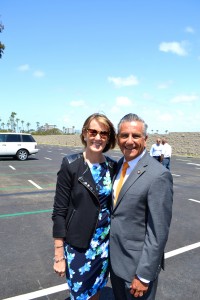 The Very Reverend Peter D. Haynes, from neighboring church St. Michael's and All Angels, was also present to bless the lot.
Council unanimously approved the lease of the 0.69-acre portion of undeveloped land at the front of the Big Canyon Reservoir property across the street from the campus in July 2014. The council voted 5-0 to execute a 25 year lease agreement with an annual rent of $11,440 per year, as adjusted annually by the Consumer Price Index.
Most of the project was funded by the school's fundraising event last spring.
This is the first expansion of the school since it was built over 40 years ago.
"The new parking lot will help better regulate traffic and greatly reduce congestion in the area," according to a school press release.
The school began its new carpool procedures on May 11.
For more information, visit harborday.org