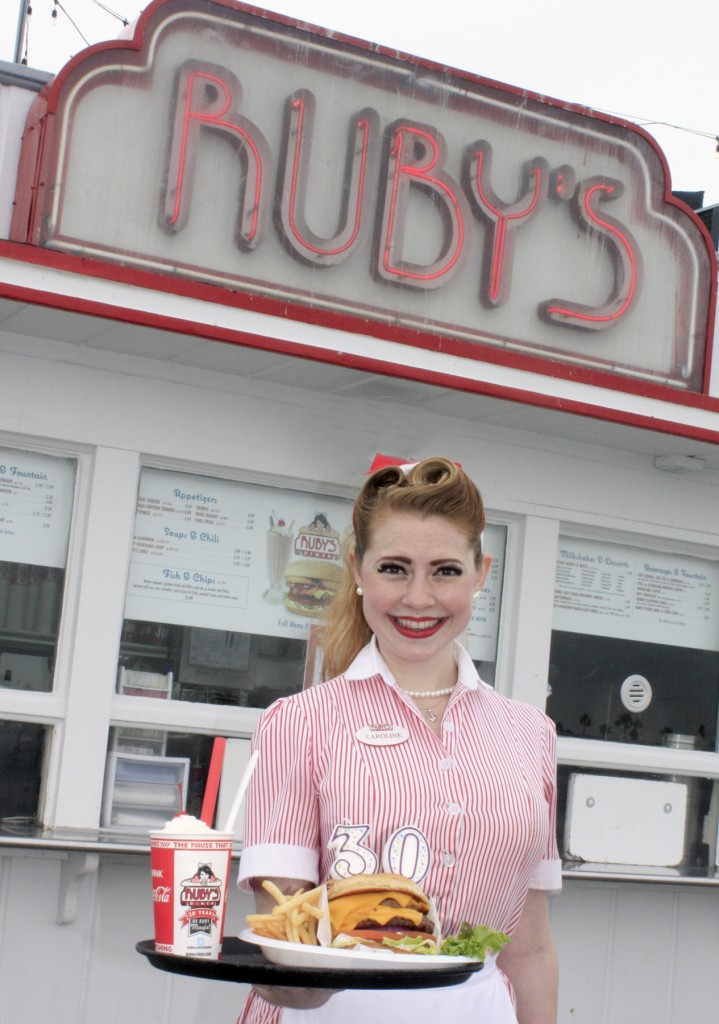 Restaurant concepts come and go, but one that started in Newport Beach 30 years ago is still going strong: Ruby's Diner.
In 1980, Doug Cavanaugh – who had recently returned to Newport Beach after successfully restoring and running a restaurant on Nantucket Island off Cape Cod – was jogging on the beach near the Balboa Pier. He noticed a dilapidated bait shack at the end of the pier, and thought the architecture was perfect for a 1940's diner.
Cavanaugh enlisted the help of a junior high buddy, Ralph Kosmides, and together they developed Cavanaugh's concept for an authentic eatery.
On Dec. 7, 1982, a 45-seat restaurant named Ruby's (named after Cavanaugh's mother) opened with three employees and a simple, straight-forward diner menu of hamburgers, hot dogs and malts. The diner's interior featured bright red vinyl booths with white Formica tables, soda fountains and colorful 1940's poster art.
First day sales totaled $63, but within weeks there were long lines waiting to get into Ruby's. The business was a success.
Now, 30 years later, Ruby's has become a local culinary icon, with 18 diners scattered throughout Orange County (including three in Newport Beach) and another 20 in California and five other states.
To celebrate Ruby's 30th anniversary, most Southern California Ruby's Diner locations will offer the original 1982 Opening Day menu at the original 1982 prices on Dec. 7, from 7 a.m. until closing.
Menu items include Two Eggs Any Style for $2.25, the Original RubyBurger for $2.15, Ruby's Famous Fries for $1.00, and Fantastic Milk Shake for $1.60.
As their theme song says, "shooby dooby down to Ruby's."
For a list of diner locations, visit www.Rubys.com.