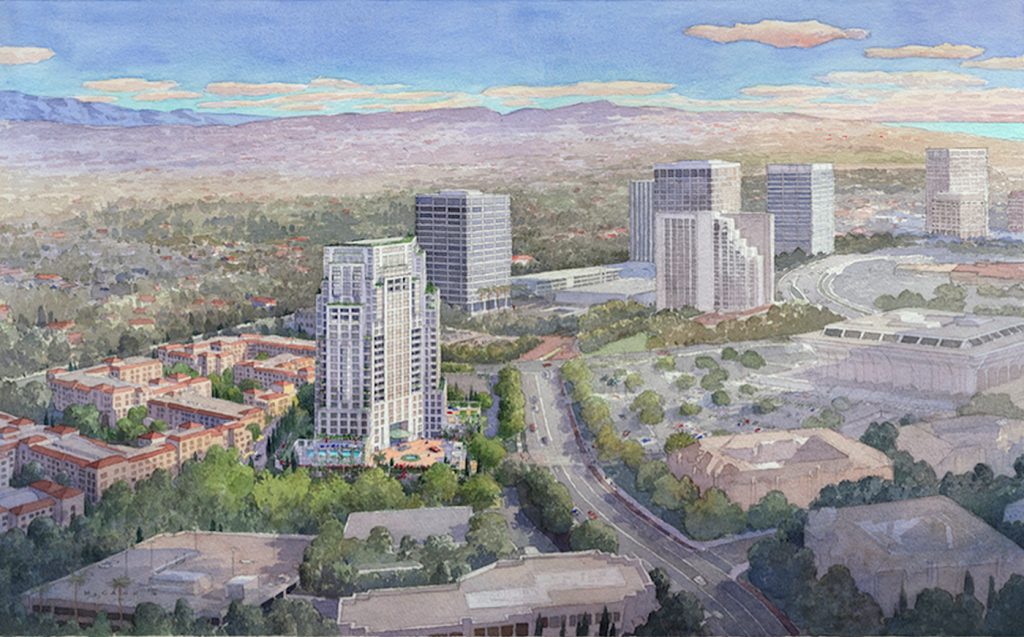 As the dust finally settles on the Museum House condominium tower, so does the city on two lawsuits related to the controversial project.
Following a closed session on Feb. 27, Newport Beach City Council unanimously approved a settlement agreement that included the Orange County Museum of Art lawsuit and the local Line in the Sand political action committee's appeal, as well as a related case from local activist Susan Skinner. Both cases will be dropped as the settlement is fully executed.
Settlement is contingent on Nexus Development Corporation purchasing the property at 850 and 856 San Clemente Drive from OCMA, City Attorney Aaron Harp explained at the meeting.
"Assuming that that sale goes through by June 30, 2018, Line in the Sand will request that its pending appeal be withdrawn. Similarly, Susan Skinner will request her lawsuit be dismissed," Harp said.
According to the agreement, as reimbursement for litigation costs and attorney fees, Nexus will pay the city $39,978.90 and OCMA will pay Line in the Sand $205,000.
Nexus officials did not respond to a request for comment by time of publication.
Harp doesn't have any detailed information regarding sale of property from OCMA to Nexus, or any plans for a possible future project on the property site, he explained in an email.
"Any future development of property will need to be processed in accordance with municipal code. I am not sure if what they decide to eventually develop will need council approval," Harp explained in an email this week.
According to the Nexus website, completed projects of the company include several hotels, retail center, senior housing, residential communities, office complexes, industrial space, and mixed-use.
The corporation's current projects include a senior living center, and two hotels, one with 128 rooms and the other with 350 rooms. Projects listed range in size and scale. Several are located in Costa Mesa and Irvine.
While the future of the property is still up in the air, its history is long and contentious, and includes initial approval of the controversial Museum House condo project, a petition referendum to fight the decision, Council reversal, and several lawsuits.
"We are all pleased to close the chapter on the Museum House referendum and focus on other ways to work collaboratively with the city to protect our quality of life," Skinner said this week.
A different Council lineup voted 6 to 1 on Nov. 29, 2016, in favor of the 25-story, 100-unit condominium tower in Newport Center known as Museum House.
The controversial project from Related California Urban Housing, LLC, was slated to replace the single-story OC Museum of Art at the San Clemente Drive location.
In an effort to bring the project to a public vote, opponents started working on a referendum petition, headed up by the local Line in the Sand PAC.
The referendum was a "last resort" after trying to get city leadership to deny the project, LITS Board President Dennis Baker explained in an email on Saturday.
It is an example of "Whack a Mole" and is indicative of poor planning in Newport Beach, he added.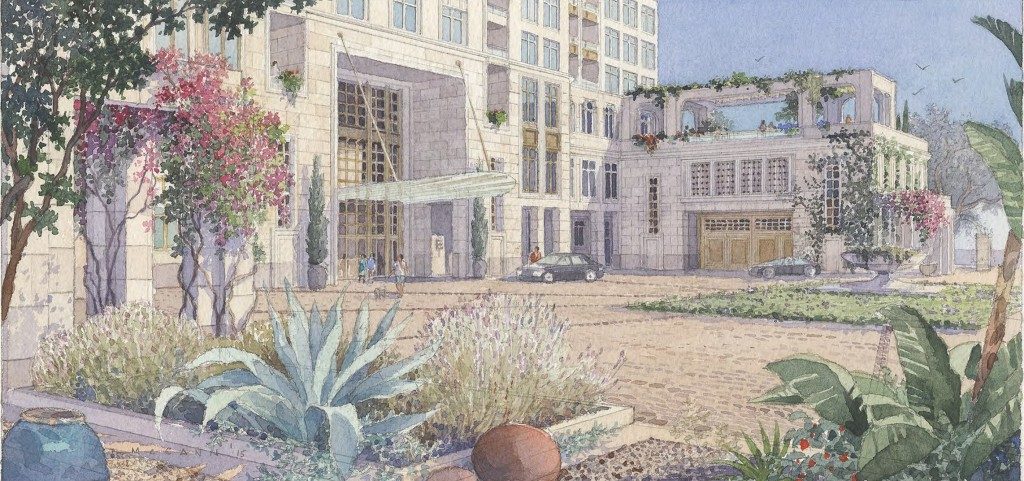 "The referendum is a blunt instrument, similar to using a tourniquet on an injured limb," Baker wrote.
In 2016, in a decision harshly-criticized by petitioners, Council required that the petition include the extensive environmental analysis of the project and other supporting documents. The petition's proponents spent more than $46,500 to print 425 petitions, each of which included about 1,100 pages and weighed about 10 pounds.
The petition was delivered to the city clerk a few days before Christmas and included more than 13,000 signatures.
OCMA filed a lawsuit on Jan. 6, 2017, asking the court to invalidate the referendum petition, saying that the text was so small it was "virtually unreadable," it was missing a few pages, and it "visually altered required documents."
It was "defective and misleading," OCMA claimed.
By late January, the Orange County Registrar of Voters reviewed and validated the referendum petition fighting the Museum House decision.
On Feb. 28, 2017, Council voted 5 to 2 to rescind its prior approval of Museum House. Councilmen Will O'Neill and Scott Peotter dissented.
The petition would have required the project go to a vote, but Council instead decided to go with the "voice of the people" and repeal the approval, minus the Environmental Impact Report, which is still active.
On May 25, OC Superior Court Judge Geoffrey Glass denied a motion by LITS to dismiss the OCMA case as a "strategic lawsuit against public participation," or SLAPP suit.
Glass noted that the local political action committee that requested the SLAPP suit, "does not qualify as a proponent of the referendum" because state law requires proponents be electors, which are defined as "natural beings," not organizations.
On June 7, LITS filed an appeal of Glass' decision. A hearing date had not yet been set.
In addition to the appeal, Skinner filed suit against the city, Council, and Related California Urban Housing, LLC. Her lawsuit called for a Greenlight vote on the project and challenged the city's processing/approval and granting of entitlements for the project.
The recent settlement is an effort to compromise and avoid any further litigation, according to the agreement.
The settlement agreement also acts as a "full and complete release of all liabilities and claims."