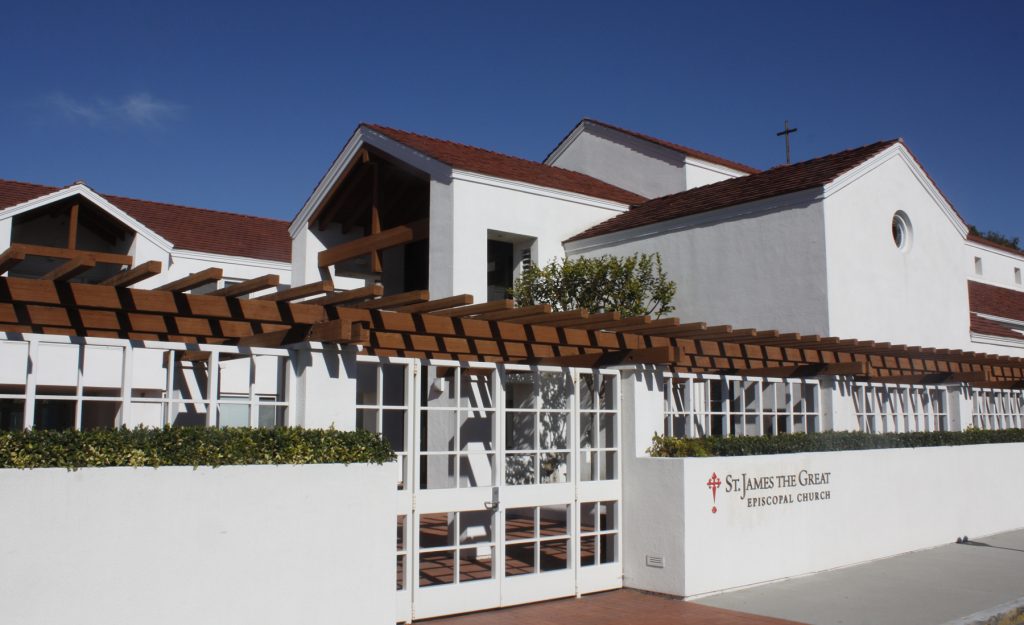 The controversial agreement by Bishop Jon Bruno to sell St. James the Great Episcopal Church to condo developer Legacy Partners was terminated last year, according to information sent in a press release from Save St. James the Great Episcopal Church.
A document filed in court last month shows that the sale was cancelled nearly a year ago, probably prior to Bruno locking out church worshippers and forcing them to find another location to hold services.
In addition, the bishop and his representatives have stated in the ensuing months that it could cost the Los Angeles Episcopal Diocese some $5 million to call off the deal, although in fact the agreement was already null and void.
"This is simply appalling," said Rev. Canon Cindy Evans Voorhees, vicar of St. James the Great, who has been holding Sunday services outdoors in a local park, in leased space in a local museum, and in a Newport Beach City Hall community room since being locked out of the church in June of last year.  "After all we've been through, to find out that it was all completely unnecessary – well, I'm speechless."
The revelations come in a letter dated April 18 from attorney Morgan A. Stewart of Manly Stewart Finaldi, a law firm representing Legacy Partners. The letter discusses a lawsuit the bishop brought against the Griffith Company, the original donor of the church property.
Last year, in a reaction to the bishop's announcement of the pending sale, Griffith Company sent a letter on June 10 to the bishop, contending that the donated land is restricted to church uses only. The bishop promptly sued Griffith for clear title and for interfering with the sale, and is seeking damages.
Stewart's letter to Ronald Pierce, an attorney for Griffith, contends that Legacy, which is not a party to the lawsuit, was also damaged.
Stewart first notes that Legacy's investor partner in the deal was AIG Global Real Estate.
"Unfortunately, shortly following receipt of your June 10, 2015, letter and its assertions, AIG decided not to proceed," Stewart writes. "Legacy has, as you are likely aware, fallen out of contract with The Bishop for the Property, due to the withdrawal of AIG from its agreements."
Stewart then also notes that Legacy cannot now purchase the property because it no longer has a financial partner.
It was late June – about the time AIG and Legacy were withdrawing, according to the letter – that Bishop Bruno had the locks changed on the St. James the Great property, shutting out the congregation. The church has sat vacant and unused since that time.