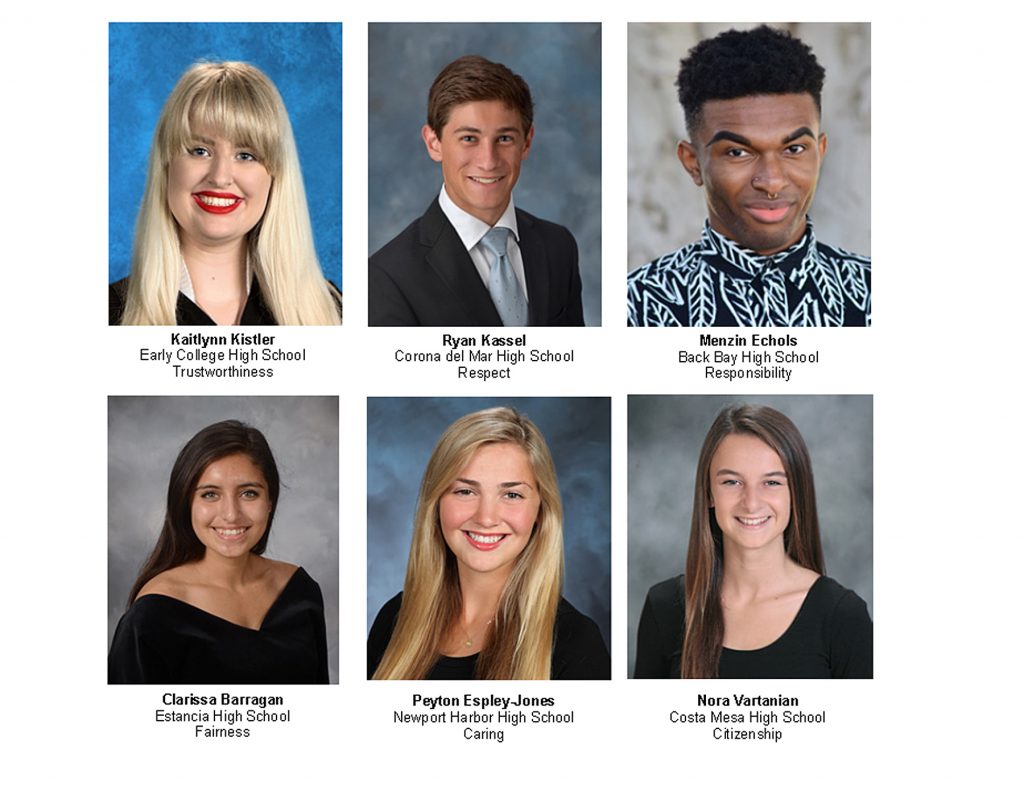 Newport-Mesa Unified School District recently recognized six high school seniors for their exceptional character leadership traits.
The selected high school seniors were honored as the winners of the Character Trait Awards Program at a special student recognition ceremony on June 14.
The goal of the program is to identify six seniors, one from each NMUSD high school, who exemplify one of the six pillars of character: Trustworthiness, respect, responsibility, fairness, caring and citizenship.
A six foot banner with their photo, character trait, and school that they represent will also be prominently displayed in the district lobby for one year.
Employees from the six high schools nominate a student for each category and final award selections are made by a small committee led by Superintendent Dr. Fred Navarro.  
"We have a wealth of incredible students and it is gratifying to annually recognize a few of them," said Navarro. "Getting to know students and their genuine good natured approach to life is something that I look forward to each year."
The district congratulated all the exceptional students and wished them good luck in a community message delivered last week.
From Corona del Mar High School, Ryan Kassel earned the award for his respect. Kassel is "unfailingly courteous, kind and respectful to his peers, teachers, and coaches," the message reads. He is captain of the varsity cross country team and participates as an intern in the Biorobotics Lab at University of California, Irvine.
Peyton Espley-Jones was selected from Newport Harbor High School for her caring character. Espley-Jones displays a "caring, positive, optimistic approach to things. She is personable, compassionate, and driven to succeed." She is president of a student body of more than 2,500 students and consistently spends time and energy to improve the lives of others through her genuine caring nature.
From the high schools in Costa Mesa: Menzin Echols from Back Bay High School for responsibility; Kaitlynn Kistler from Early College High School for trustworthiness; Clarissa Barragan from Estancia High School for fairness; and Nora Vartanian from Costa Mesa High School for citizenship.