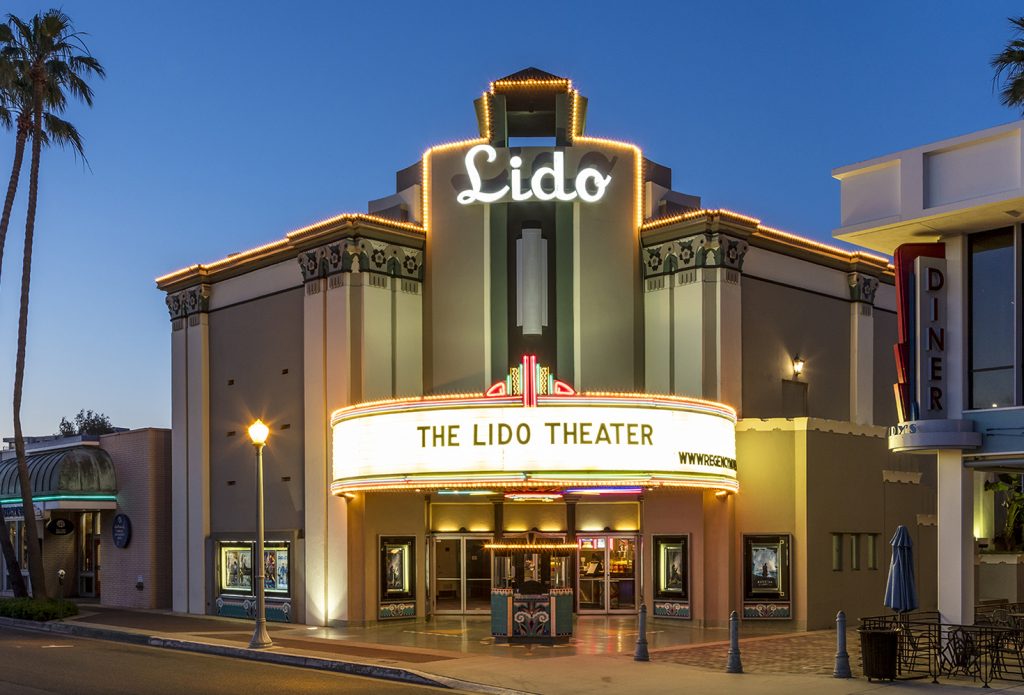 Happy 80th Birthday to the Lido Theater!
The historic art deco-era venue – one of the few single movie screen theaters left in California – turns 80 this year, and it's never looked better thanks to recent renovations by the Fritz Duda Company, which acquired the property in 1986.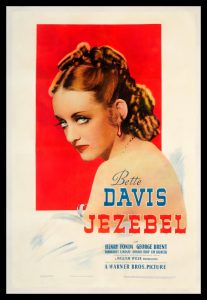 The Lido Theater opened in 1938 with a screening of the Bette Davis film "Jezebel," which will screen again on Thursday, Aug. 16 as part of the theater's 80th anniversary celebration.
Bette Davis, a Corona del Mar resident at the time, reportedly drove by the theater daily while it was under construction and requested a sitting parlor in the ladies room, which was built and still remains today. She also told the original owners of the Lido Theater to open with her movie "Jezebel," which they did.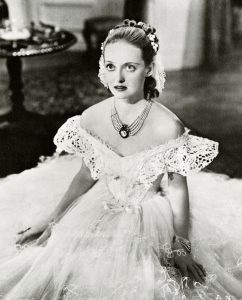 On Thursday, Aug. 16, the Lido Theater – in partnership with the Newport Beach Film Festival – will host a special champagne and hors d'oeuvres reception at 6 p.m., followed by a screening of "Jezebel" at 7 p.m. Tickets for the reception and movie are $20 per person and can be purchased at RegencyMovies.com.
On Wednesday, Aug. 15, the night before the 80th anniversary celebration, Rock n' Roll Hall of Famer Bill Medley will return to Newport Beach, his home of nearly 40 years, to host "A Simple Evening with Bill Medley," a benefit concert for Lupus International. This will be the ninth year that Medley has done the concert to honor his late musical partner Bobby Hatfield and his wife Linda, who lost her battle with lupus in 2010.
Tickets for "A Special Evening with Bill Medley" start at $100 per person or $150 per couple for general admission seating for the concert. Sponsored by Via Lido Plaza and Fritz Duda Company, the event includes a cocktail reception, raffle, and a live auction. To purchase tickets or for more information about "A Special Evening with Bill Medley," visit lupusinternational.com.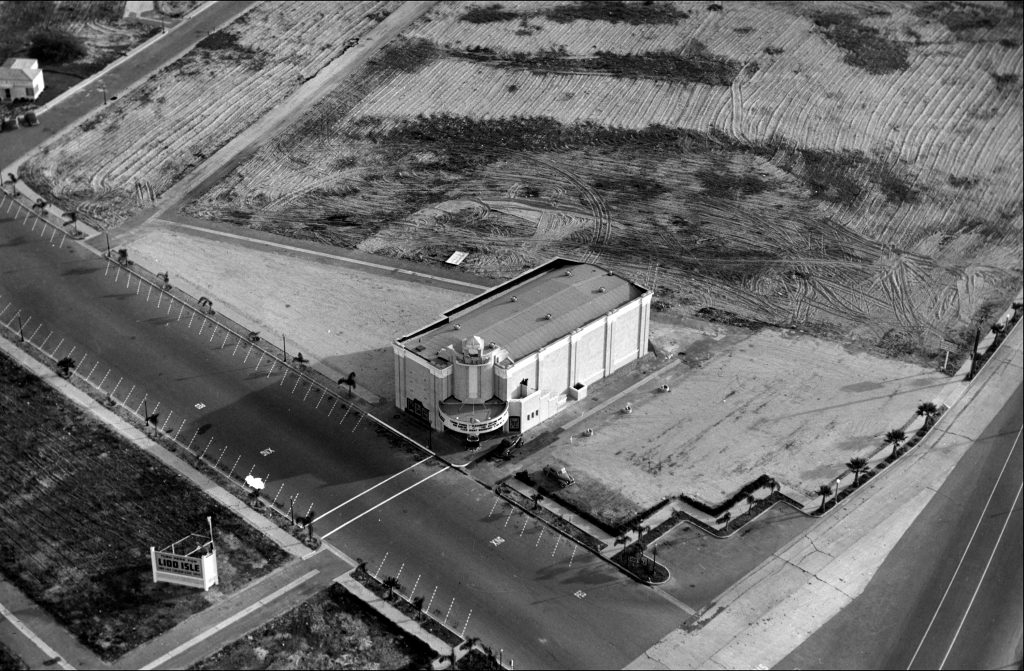 Growing up in Huntington Beach and later living in Newport Beach, I was a frequent visitor to both The Lido Theater and The Balboa Theater, Newport's other single screen theater that closed in 1992.
The Lido Theater has screened both first run and classic movies, and has hosted the Newport Beach Film Festival (including their annual closing night screenings and the indulgent after-party in the Via Lido Plaza) and several other events and charity benefits. The Lido Theater experimented as a live music venue for a couple of years, but has resumed its rightful place among the classic movie palaces of old.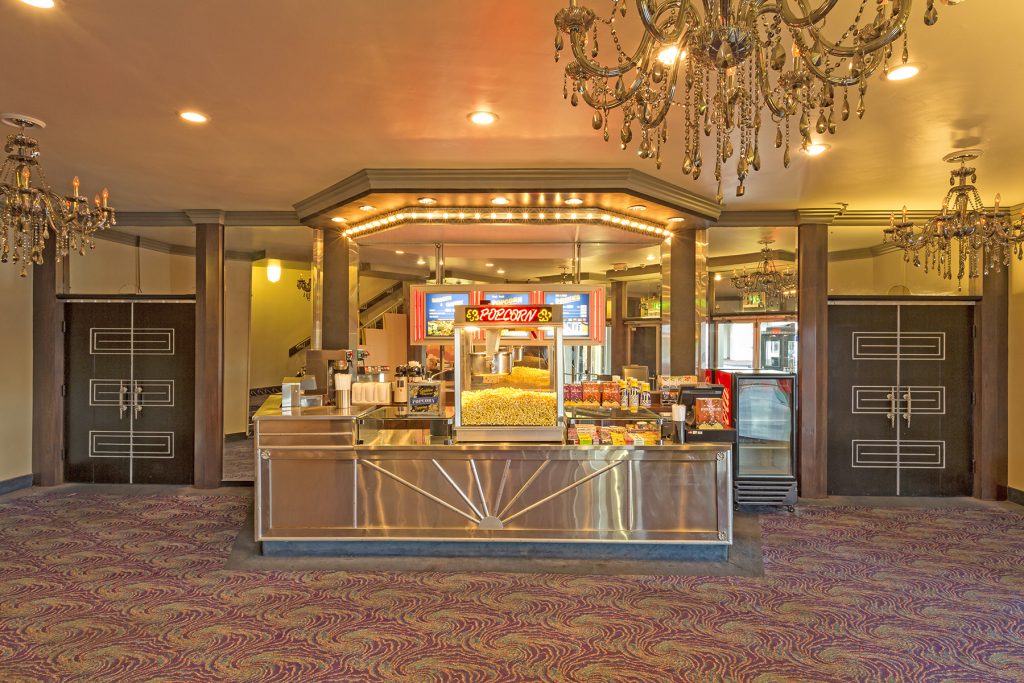 The Lido Theater features a new, state-of-the-art projection and sound system, yet maintains an air of Old Hollywood glamour. I love the old-fashioned box office out front and the cute lobby and concessions stand, the elegant chandeliers, vintage movie poster cases, the balcony (a rare thing at movie theaters these days), and the stylish red velvet waterfall curtain.
Perhaps most notable are the interior wall murals depicting underwater ocean scenes that reflect the theater's coastal location.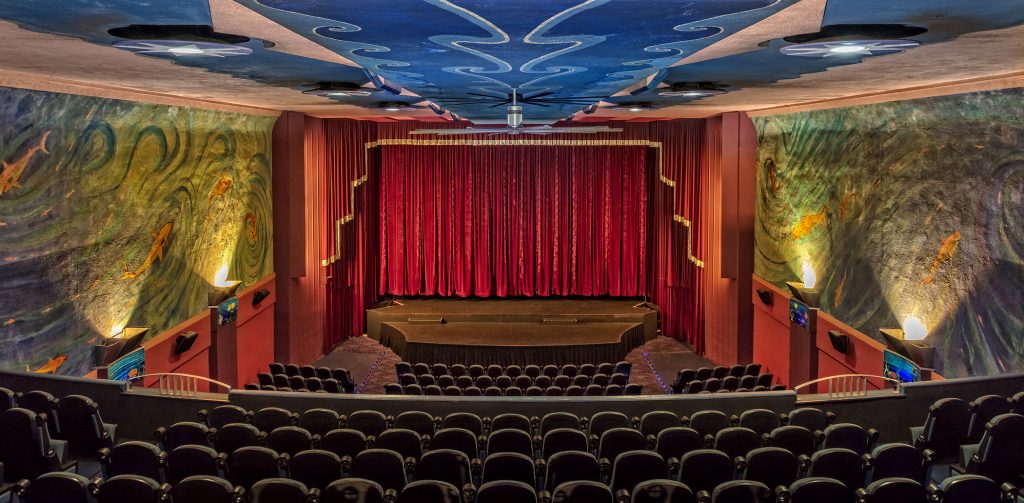 "The Lido Theater is an iconic art deco movie theater that we intend to be a cornerstone of the continued redevelopment of Via Lido Plaza in future years," said Paul Bernard, Vice President of the Western Region for Fritz Duda Company. "We recently completed a renovation of the center's courtyard, creating a more inviting space for eating and relaxing, and will welcome a new restaurant in late 2018 that we know will be embraced by the community."
The Lido Theater is located at 3459 Via Lido. Visit RegencyMovies.com for more information.