As the Southern California real estate market continues to evolve, one trend stands out prominently: luxury bathroom remodels among home buyers, especially in the Orange County Area. The bathroom, once considered a utilitarian space, has now transformed into a sanctuary of relaxation and indulgence. 
Let's look at why you should invest in luxurious bathroom upgrades and explore the factors driving this growing demand.
The Allure of Luxury Bathroom Remodels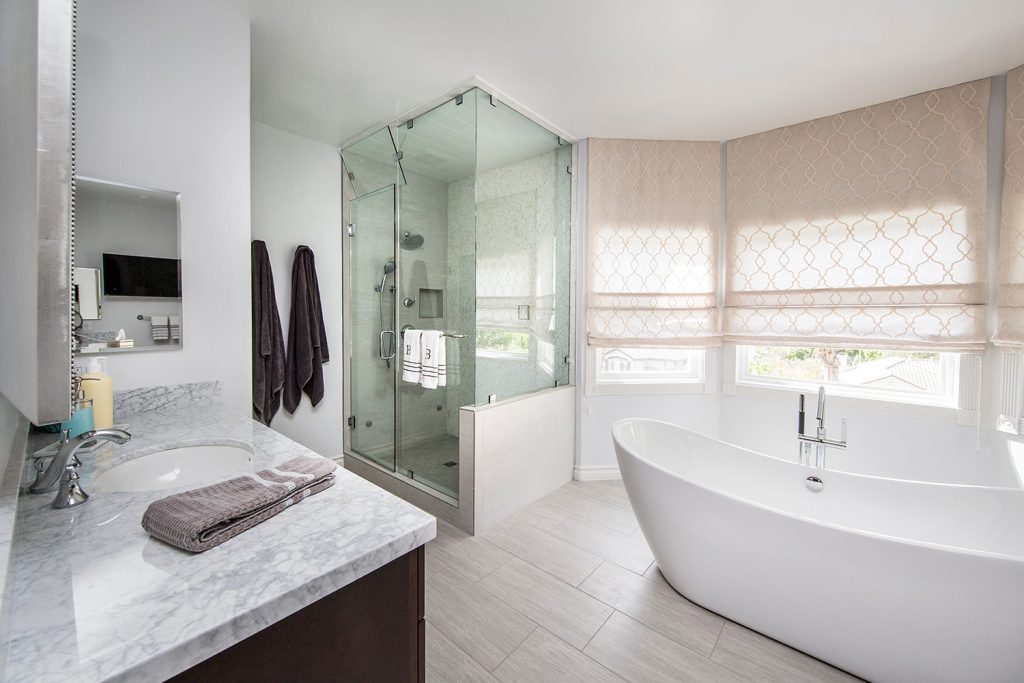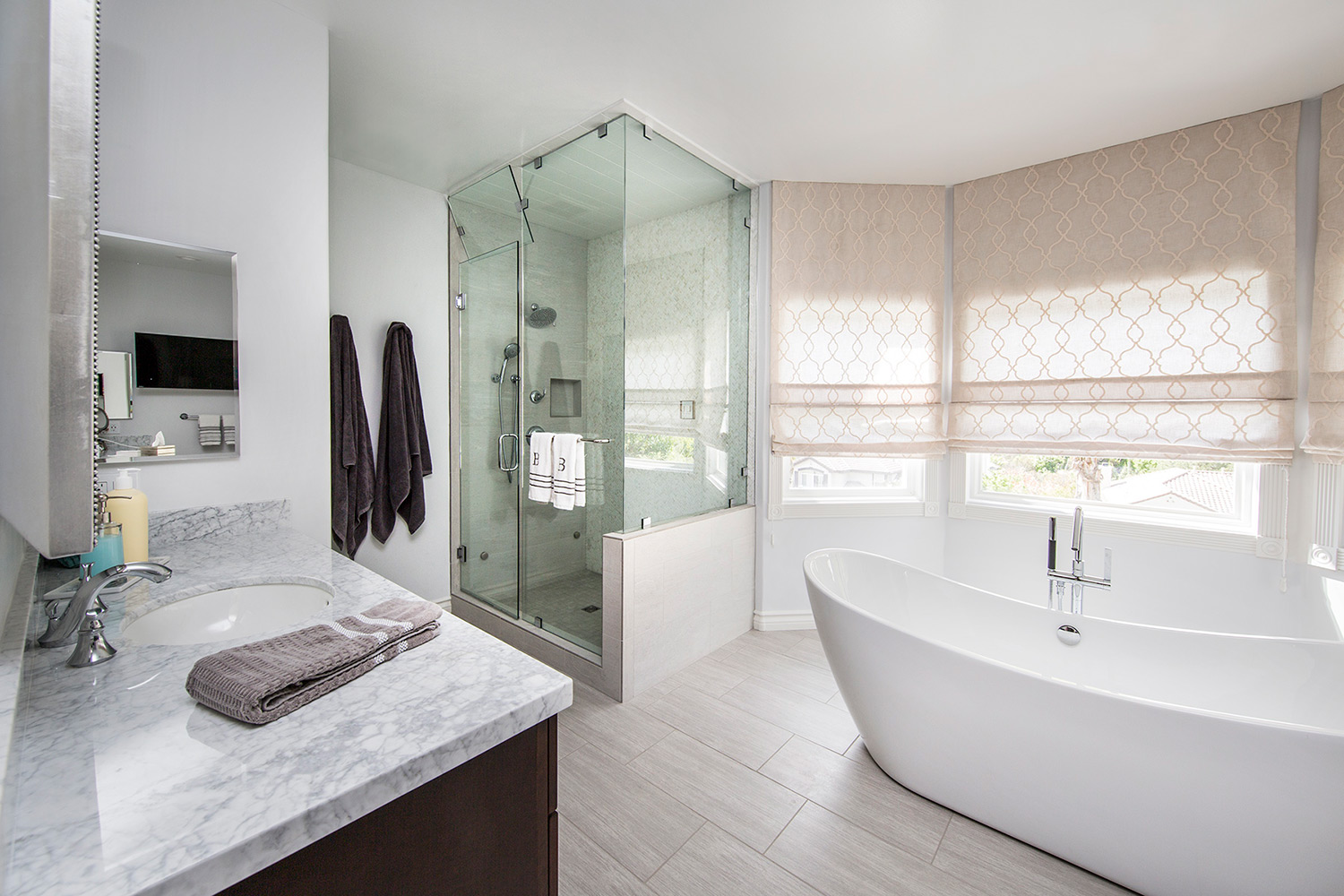 According to a study, the North American bathroom remodeling market has a growth rate of 4%, with a projected market value of up to $78 billion in 2027. The reasons behind this surge are manifold, making luxury bathroom upgrades and bathroom remodeling services an enticing prospect for homeowners.
These bathrooms have become synonymous with elegance, comfort, and style. A fusion of high-end materials, exquisite fixtures, and sophisticated designs creates a sanctuary that elevates daily routines into pampering rituals. Homeowners are drawn to the allure of luxury bath remodels, enticed by the promise of a spa-like escape within the confines of their homes.
From opulent floor tiles under a freestanding tub and shaker cabinets to designer lighting and elegant vanities, every detail contributes to the grandeur of the bathroom. The sheer versatility of new bathroom tile options allows for creative expression, while marble and other high-quality materials enhance the feeling of luxury.
One of the defining features of these bathrooms is the attention to maximizing space. Smart design choices, such as separate tubs and walk-in showers with stylish shower doors, optimize the bathroom's square footage, especially for a small bathroom, creating an inviting and functional room.
The remodeling process for these bathrooms is a journey of inspiration and creativity. Designers like One Week Bath, the Orange County bathroom remodeling experts, draw from their expertise and the homeowners' preferences to craft a personalized and inviting space. The focal point may vary, with some homeowners opting for striking fixtures as the center of attention, while others choose elaborate mirrors or captivating sconces.
Why Are Luxury Bathrooms in Demand?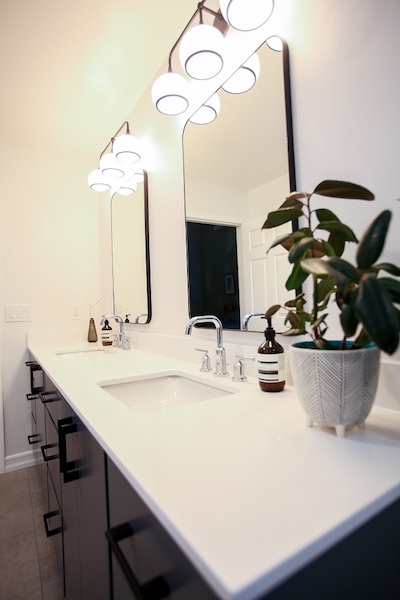 In Orange County, luxury bathrooms are becoming increasingly popular as homeowners focus on upgrading their living spaces. Spending more time at home has led to a growing desire to create a sanctuary within one's own residence. 
Bathrooms, once seen solely as functional areas, are now regarded as spaces for relaxation and self-care. Homeowners understand the value of investing in their bathrooms to enhance the overall ambiance and comfort of their homes.
These are some of the reasons why these bathrooms are in demand:
Rising Interest in Real Estate Investment
The demand for luxury bathrooms is also influenced by a growing interest in real estate investment. Both buyers and sellers recognize the impact of a well-designed bathroom on property value. Homeowners are, therefore, eager to research bathroom remodeling services to upgrade and remodel their bathrooms to ensure their properties stand out in a competitive real estate market.
Pursuit of Personalized Retreats
Individuals seek personalized retreats within their own homes. Luxury bathrooms offer a private haven where homeowners can escape the daily hustle and bustle and indulge in relaxation.
From lavish spa-like features to exquisite fixtures and high-end materials, luxury bathrooms provide an oasis of comfort and elegance. The desire for personalized and exclusive spaces drives the demand to upgrade and remodel bathrooms, as homeowners aim to create environments that cater to their unique tastes and preferences.
Cost-effective and Environment Friendly
Most importantly, people in Orange County are renovating their outdated bathrooms for more cost-effective and environmentally friendly options. By incorporating eco-friendly features and sustainable materials, these upgrades not only create a luxurious ambiance but also contribute to a greener lifestyle.
The Benefits of Luxury Bathrooms
These bathrooms offer a plethora of benefits that go beyond mere aesthetics. Here are some of the advantages of having an elegant bathroom:
Enhanced Comfort and Relaxation
Luxury bathrooms provide a serene and spa-like atmosphere, promoting relaxation and rejuvenation. They offer a tranquil space to unwind after a long day and indulge in self-care rituals.
Higher Quality Materials
Luxury bathrooms are typically outfitted with high-quality materials and fixtures, ensuring durability and longevity. These materials not only look elegant but also require minimal maintenance, adding convenience to your daily routine.
Increased Property Value
Investing in a luxury bathroom can significantly boost the value of your property. When it comes to selling your home, a well-designed and opulent bathroom can be a major selling point for potential buyers.
Customization and Personalization
Luxury bathrooms allow for greater customization, enabling you to design the space according to your unique preferences and style. Tailoring the bathroom to your tastes ensures a personalized retreat.
Relaxing Spa-Like Features
Luxury bathrooms may include features such as soaking tubs, walk-in showers with rainfall showerheads, steam rooms, and heated flooring, offering a spa-like experience within the comfort of your home.
Key Features of Luxury Bathroom Remodels
What defines a luxury bathroom? This section explores the key features and elements that set these remodels apart. From high-end fixtures and premium materials to cutting-edge technology, luxury bathrooms leave no stone unturned in offering the finest experience to homeowners.
High-End Fixtures and Fittings
A luxury bathroom remodel offers a lavish sanctuary where opulence and comfort intertwine. With elegant baths, custom tile work, and exquisite fixtures, these remodels are designed to impress.
Walk-in tubs and spacious showers with stunning glass shower doors add to the grandeur. To maximize space, elegant shaker cabinets and vanities are incorporated. From floor tiles to wall finishes, every detail is carefully considered to create a luxurious ambiance.
The finishing touches, like designer mirrors and sconces, complete the transformation. Orange County bathroom remodeling design professionals bring creative ideas to life, inspiring a feeling of sophistication and indulgence. Create your dream luxury bathroom with their expert touch.
Premium Materials and Finishes
Luxury bathrooms are a testament to the art of bathroom design. Through the remodeling process, expert designers maximize space to create a room that exudes elegance and sophistication. The use of high-end fixtures, such as designer faucets and luxurious vanities, adds to the overall feeling of opulence.
Walk-in tubs and separate tubs with shower doors become focal points, while white tiles on walls and floors create a sense of pristine beauty. Finishing touches, like sconces and mirrors, accentuate the space and amplify the feeling of luxury. Orange County bathroom remodeling experts at One Week Bath inspire creative bathroom design ideas that turn dreams into reality, leaving you with an inviting, luxurious haven.
Cutting-Edge Technology Integration
Luxury bathroom remodeling has reached new heights with innovative technology that enhances convenience and the overall bathing experience. From smart toilets with integrated bidet functions to motion-activated faucets and intelligent lighting systems, these cutting-edge technologies cater to the desires of modern homeowners.
By seamlessly integrating these tech-savvy elements, luxury baths become a perfect balance of functionality and sophistication, elevating the bathroom's appeal to a whole new level. The use of such advanced fittings and accents creates a dream bathroom, offering the perfect combination of convenience, style, and luxury for an inviting and inspired space.
How Can You Achieve a Luxury Bathroom?
Achieving a luxury bathroom is made effortless with One Week Bath. Through a free design consultation, their expert team collaborates with you to understand your vision. They utilize high-quality materials and custom designs, maximizing space and incorporating opulent features like soaking tubs and lavish showers.
One Week Bath's skilled craftsmen ensure precise installation and pay attention to every detail, from elegant lighting to designer mirrors, to create a personalized and stunning space. By choosing the Orange County bathroom remodeling experts at One Week Bath, you are entrusting your luxury bathroom vision to a team of experts who possess the experience, skills, and resources to turn it into a reality. Whether you desire a modern, sleek space or a classic, opulent oasis, One Week Bath can achieve it with ease, creating a luxury bathroom that becomes the crowning jewel of your home.
Conclusion
The surge in demand for luxury bathroom upgrades among home buyers in Orange County is remarkable. Luxury bathroom remodels play a significant role in today's real estate market with the allure of these opulent spaces, their influence on home-buying decisions, and the financial advantages they offer.
Whether you're a homeowner looking to sell or a prospective buyer searching for your dream home, considering a luxury bathroom upgrade and consulting the experts at One Week Bath could elevate the comfort, style, and value of your home to a whole new level.
Members of the Newport Beach Independent Newspaper (the Indy) were not involved in the creation of this content.