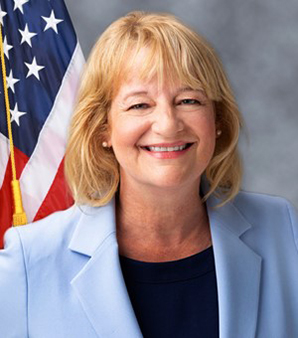 Orange County Fifth District Supervisor Katrina Foley will discuss relations between the County and Newport Beach and what she and the County are doing to help Newport Beach residents at the next Speak Up Newport meeting on Wednesday, Aug. 9 in the Community Room at the Newport Beach Civic Center.
Topics that Supervisor Foley will discuss include:
Balboa Ferry Electrification
John Wayne Airport
Homelessness
County Response to Burglary Gangs
Rehab & Group Homes
Reception (hosted by The Bungalow) is 5:15 to 6 p.m., Program is 6 to 7 p.m. The Civic Center Community Room is at 100 Civic Center Dr. Parking is available in the parking structure and in the parking lot adjacent to the structure.
The meeting will be simulcast on Zoom. For more information and to register to watch the webinar via Zoom, visit http://www.speakupnewport.com/katrina-foley-2023.
Katrina Foley was elected to the Board of Supervisors in 2022 to represent the newly established District 5, which includes the cities of Aliso Viejo, Costa Mesa, Dana Point, a large portion of Irvine, Laguna Beach, Laguna Hills, Laguna Niguel, Laguna Woods, Newport Beach, San Clemente, San Juan Capistrano, as well as the unincorporated areas of Coto de Caza, Emerald Bay, Ladera Ranch, Las Flores, Rancho Mission Viejo, Stonecliffe and Wagon Wheel. This is her second term on the Board of Supervisors; she previously served District 2.
"As County Supervisor, I remain committed to reducing homelessness among our most vulnerable populations, investing in sustainable infrastructure and climate resiliency, protecting our beaches, parks, and open spaces, revitalizing the middle class through job creation and support for small businesses, improving access to County services, and ensuring safe neighborhoods."