The Scholastic book order form came home on the right week!
I'm a well-known sucker under the best of circumstances, but add in the fact that the ALA Youth Media Awards were announced this week as well, and the perfect scenario was created for my wallet to undertake a strenuous plastic workout.
Each year, the American Library Association announces the recipients of some of the book world's top honors, and each year, I love culling the lists to see which books we've already enjoyed, and which should be added to our reading lists.
This year's group of honorees did not disappoint. From excellent picture books, to thought-provoking literature dealing with race, disability, and the art of growing up, there are many books to love among the ranks of the 2015 selections.
Below, please enjoy a spattering of some of the most notable American Library Association Youth Media Awards winners, though I highly recommend taking a few minutes to review the full listing and choose those books best suited for your own reading needs.
2015 Caldecott Medal Winner for the most distinguished American picture book: "The Adventures of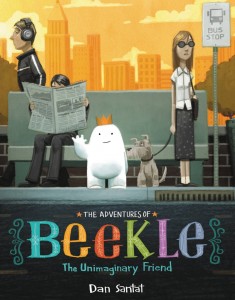 Beekle: The Unimaginary Friend," by Dan Santat. Born on a far away island, Beekle is waiting, like a puppy in a pet store, to be claimed by a child as an imaginary friend. Tired of getting passed over time and again, Beekle takes matters into his own hands and heads off into the real world to find his perfect match.
Caldecott Honor books for 2015 include:
"Nana in the City," by Lauren Castillo
"The Noisy Paint Box: The Colors and Sounds of Kandinsky's Abstract Art," by Barb Rosenstock, and Mary GrandPré
"Sam and Dave Dig a Hole," by Jon Klassen and Mac Barnett
"Viva Frida," by Yuyi Morales
"The Right Word: Roget and His Thesaurus," by Jen Bryant and Melissa Sweet (also the Robert F. Sibert Informational Book Medal winner)
"This One Summer," by Mariko Tamaki and Jilllian Tamaki (also a Printz Honor book)
2015 Newbery Medal Winner for an outstanding contribution to children's literature: "The Crossover," by Kwame Alexander (Also a 2015 Coretta Scott King Book Award honoree). Told in verse, this is the story of twin brothers who are allies on the basketball court and in life. As the two navigate the challenges of growing up, and encounter things that pull them apart, they also discover the strength of family, and that choices always come with a consequence.
Newbery Honor Books for 2015 include:
"El Deafo," by Cece Bell
"Brown Girl Dreaming," by Jacqueline Woodson (also the Coretta Scott King Book Award winner, and a Robert F. Sibert Informational Book Award honoree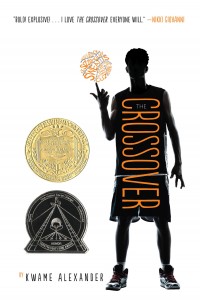 2015 Michael L. Printz Award Winner for excellence in literature for young adults: "I'll Give You the Sun," by Jandy Nelson. This dually-narrated story is told by fraternal twins Jude and Noah. Noah's tells his story during the time the twins are 13-14 years old, and Jude tells hers of them at 16-17 years old. Thus, each is only telling half of the story, but between the two, we are able to see the full picture of siblings that are each other's everything, until the teen years hit, and find them instead competing for everything. This is a beautiful story that shows siblings loving, then hating, then loving each other again, as teens are prone to do. Along the way, it explores themes of sexual orientation, grief, family dynamics, and personal identity.
Printz Honor Books for 2015 include:
"And We Stay," by Jenny Hubbard
"The Carnival at Bray," by Jessie Ann Foley
"Grasshopper Jungle," by Andrew Smith
"This One Summer," by Mariko Tamaki
2015 Schneider Family Book Award for books that embody an artistic description of the disability experience (Middle School Category): "Rain Reign," by Ann M. Martin. Rose is a girl obsessed with homonyms. She even names her dog "Rain" because it is the extra-special type of word with TWO homonyms, reign and rein. When Rain goes missing during a storm, Rose proves that love trumps all, when she casts aside the carefully constructed parameters of her "safe" world to find him.
2015 Schneider Award Winners also include:
"A Boy and a Jaguar," by Alan Rabinowitz
"Girls Like Us," by Gail Giles
 For a full listing of all 2015 ALA Awards winners and honorees, please visit ilovelibraries.org/booklovers/2015-youth-media-award-winners.