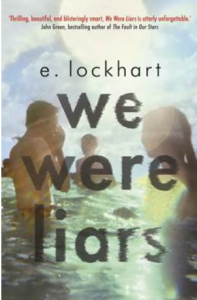 Calling all readers—the polls are now open for the 2015 Children's Choice Book Awards.
Coinciding with Children's Book Week each year, the Children's Choice Awards allow young readers to vote for the books they enjoyed, and honor the authors that most spoke to them.
Votes are being gathered now, so that when Children's Book Week rolls around in May, the winners will be ready to be announced at the annual gala held in New York.
Children's Book Week is an annual celebration of the joy of reading that has been taking place since practically the turn of the last century.
In 1913, Franklin K. Matthews, then librarian for the Boy Scouts of America, began touring the country, promoting higher standards in children's literature. He began to conceive of the notion of a national children's book week that would celebrate good books for kids, as well as encourage children to develop a life-long love of reading.
He enlisted the help of two powerful book world friends, Frederic G. Melcher, the editor of Publishers Weekly, and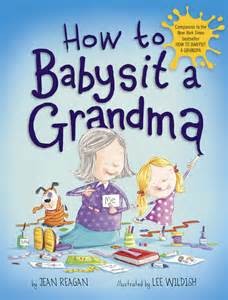 Anne Carroll Moore, the Superintendent of Children's Works at the New York Public Library. Together, the three pursued their goal, until in 1916, the American Library Association, along with the American Booksellers Association and the Boy Scouts of America, sponsored the first Good Books Week.
The movement gathered steam, and in 1919, the inaugural National Children's Book week was held.
In 2008, the non-profit organization, Every Child a Reader (dedicated to instilling a lifelong love of reading in children), took over all administrative duties for CBW, and launched the first Children's Choice Book Awards, giving children a voice in expressing their appreciation for the books they love to read.
The winners are announced at the annual Children's Choice Book Award Gala, held during Children's Book Week in New York City. Likened to the Academy Awards for children's literature, the gala features kid lit dignitaries, who announce the newly minted winners during a live ceremony.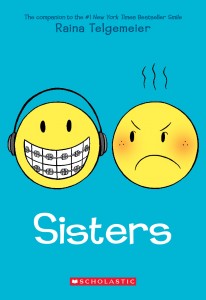 This year's host will be John Scieszka, who, as an award-winning and much-loved children's author, was the first ever National Ambassador for Young People's Literature. In addition to bringing us books like "The Stinky Cheese Man and Other Fairly Stupid Tales," and "The True Story of the Three Little Pigs, by A. Wolf," Scieszka is also the founder of Guys Read, a web-based literacy program for boys, named for his popular boy-centric short story anthologies that aims to "help boys become self-motivated, lifelong readers."
This years nominees are:
For Kindergarten-Grade 2:
"Duck, Duck, Moose!" by Sudipta Bardhan Quallen
"Eva and Sadie and the Worst Haircut EVER!" by Jeff Cohen
"Frances Dean Who Loved to Dance and Dance" By Birgitta Sif
"How to Babysit a Grandma" by Jean Reagan
"A Pet for Fly Guy" by Tedd Arnold
For Grades 3-4:
"Claude at the Beach" by Alex T. Smith
"The Glorkian Warrior Delivers a Pizza" by James Kochalka
"Babymouse #18: Happy Birthday, Babymouse" by Jennifer L. Holm
"Kali's Story: An Orphaned Polar Bear Rescue" by Jennifer Keats Curtis
"Sisters" By Raina Telgemeier
For Grades 5-6
"Ice Dogs" by Terry Lynn Johnson
"Percy Jackson's Greek Gods" by Rick Riordan
"Temple Run: Race Through Time to Unlock Secrets of Ancient Worlds" by Tracey West
"The Dumbest Idea Ever!" by Jimmy Gownley
"The Return of Zita the Spacegirl" by Ben Hatke
For Teen Choice:
"City of Heavenly Fire" by Cassandra Clare
"Cress" by Marissa Meyer
"I am Malala: How One Girl Stood Up for Education and Changed the World" by Malala Yousafzai
"The One" by Kiera Cass
"We Were Liars" by E. Lockhart
This year's voting pool includes categories for Children's Choice Debut Author, Teen Choice Debut Author, and Children's Choice Illustrator.
To vote, and see a full listing of nominees, please visit ccbookawards.com. Voting will be open through May 3, with winners announced on Monday, May 4.
Edie Crabtree is an avid reader and the mother of three active boys. She can be reached at [email protected]