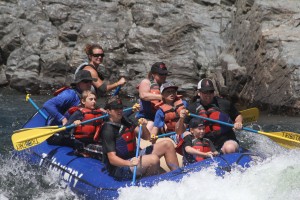 I did not write the book on summer travel, to be sure. Our family's vacations are more closely related to the "quick weekend in San Diego" or "visit friends in Arizona" breed of travel than the kind that requires airline tickets, advance planning, and a budget.
This year, however, we had a plan.
For the past year, we have been aligning schedules, watching travel sites, and planning our all-inclusive stay in Cancun.
Everyone had a vote, and that was the winning destination. As is par for our course, an unalterable conflict popped up, and our trip to the sandy shores by necessity morphed into a trip to San Francisco – a destination with a considerably shorter travel time.
While I mourned the loss of the Cancun trip, the boys began to get excited about our trip north. And hey, if you don't count our cancelled return flight, the last-minute-rental-car-all-nighter of a drive home, and my lost wallet, the trip was a smashing success.
The hands-down highlight of our trip was a day excursion rafting on the American River. Easily within driving distance of Orange County, the American River, which runs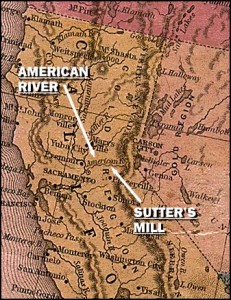 near Sacramento, makes for a perfect last minute trip for any fellow So Cal procrastinators.
We stayed in San Francisco, and rented a car for the 2-½ hour drive to the river, but you could just as easily make that area your destination.
Nestled just two miles from our rafting site in the south fork of the river is the Marshall Gold Discovery Site – the place that spawned the Gold Rush and westward migration responsible for California's eventual statehood. It makes for an interesting stop for anyone with children studying the Gold Rush.
It was also an easy drive to both the college town of Davis, where we stopped for dinner and enjoyed the charming downtown area, and Lake Tahoe where a plethora of outdoor summer activities are offered.
The rafting company we booked with offers half day, full day, and two-day packages, as well as combo tours that can last up to five days. Usually, those who enjoy the river for more than one day choose to camp along the banks, but we also noticed several cute bed and breakfasts along the river.
We chose the full day trip, which started out nice and slow. For the first part of the day, we mostly paddled down the river, enjoying being out in nature, and encountering just a couple of mild rapids. We broke for lunch along the side of the river, where they provided us with a sandwich bar and lots of fresh fruit. Once our bellies were full, we geared up for the more adventurous half of our trip, which included two pretty awesome level three rapids.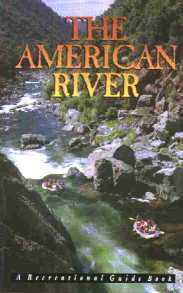 We all agree that we want to go again, next time opting for a slightly more adventurous course. This run however, was perfect for us first-timers, especially considering that we had kids in tow.
Those considering a quick trip to the river may want to check out "The American River:  A Recreational Guide Book," which offers information about the natural history and geology in the area, a description of the canyons, river access sites, and available hiking trails, as well as stories and songs from the local Native American tribes and Gold Rush era settlers.
So, while I still am not the foremost travel authority, apparently I'm not too shabby at last minute change-ups.  Just don't ask me for my driver's license for another 4-6 weeks.
For more information on recreation on the American River, please visit american-rivers.com.
Edie Crabtree is an avid reader and the mother of three active boys.  She can be reached at [email protected].