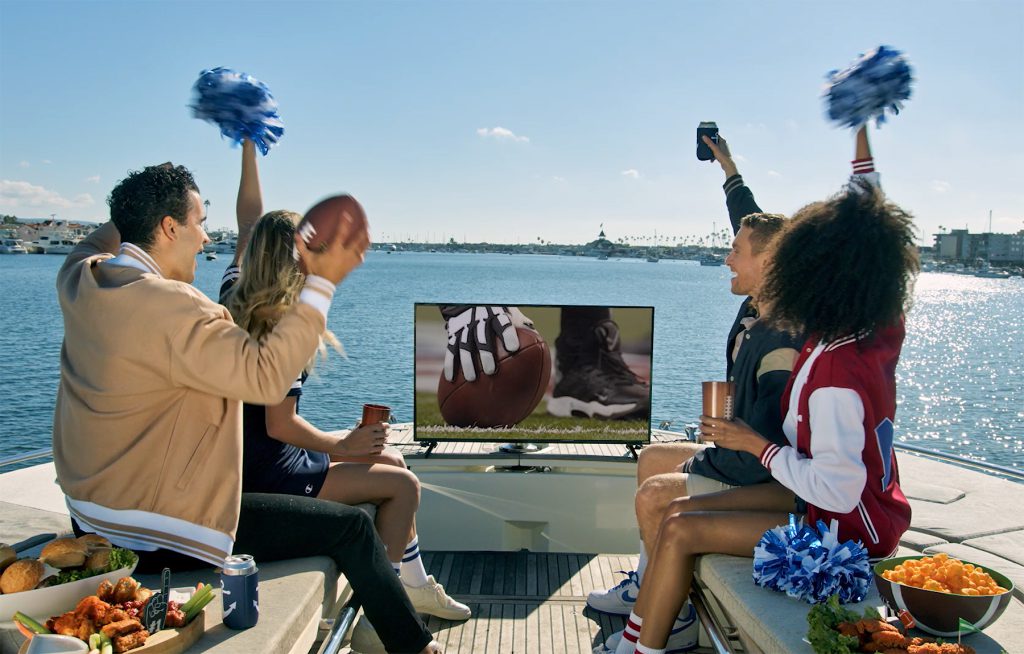 Visit Newport Beach – the city's visitor's bureau – has always been creative when it comes to tapping into new tourism markets.
Several years ago, Visit Newport Beach had a large truck with glass walls roam London. Inside the truck was a beach scene complete with lounge chairs and a harbor backdrop where locals could take selfies and enter to win a trip to Newport Beach.
During the pandemic, Visit Newport Beach shifted to promoting the city to drive markets: California, Nevada and Arizona.
Last fall, Visit Newport Beach President and CEO Gary Sherwin told the NB Indy that "Newport Beach more than a lot of places came out of Covid much more resilient and in better shape. Even during Covid we were able to sustain ourselves which has to do with the short-term rental industry. If you look at the city budget, and the transient occupancy tax, it's because of short term rentals—they really saved our bacon."
Sherwin added that "It's a testament to Newport Beach being a drive market, and it's a healthy city with a healthy lifestyle."
Now, Visit Newport Beach is launching a new creative tourism campaign in anticipation of Super Bowl LVII that offers a big game getaway to Arizona residents that are already looking to leave town.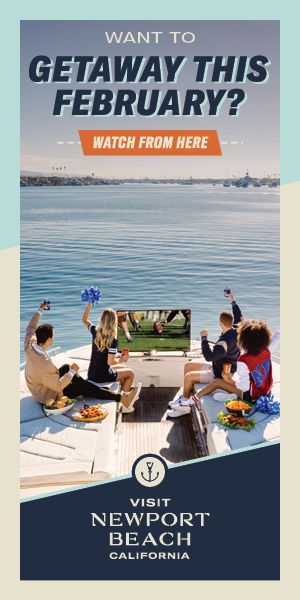 According to information from Visit Newport Beach, the multi-faceted campaign will provide Grand Canyon State residents a glimpse of what to expect if they want to escape the football frenzy back home, from exclusive accommodation packages to weekend itineraries that include luxury Newport Beach experiences such as watch parties and special offers.
"As one of Arizona's favorite beach destinations, we're thrilled to welcome residents who are already looking to get away from the gridiron in February," said Sherwin. "With specially-created hotel packages from our hotels and resorts just for Arizonans, watch parties and big fun in the sun, this campaign delivers a winning game plan for the perfect Super Bowl week in Newport Beach."
Scheduled to be played on February 12 at State Farm Stadium in Glendale, Ariz., the Super Bowl is expected to bring more than 1 million people to the greater Phoenix area.  Apparently, residents are renting out their homes on short-term rental sites for thousands of dollars per night. Those residents will need a destination to visit during the month of February which sparked the entire concept for this campaign.
Running January and February, the multiphase campaign is exclusively focused on reaching travelers in Arizona, the destination's No. 1 out-of-state visitor market and luring them to "touch down" in Newport Beach to "watch from here."
With creative from a video and photo shoot specifically captured for this campaign, the pre-game media flight includes a digital marketing blitz with video, targeted paid social, display banners, radio endorsements, as well as an out-of-home advertising investment with billboards appearing all January.
In addition, Visit Newport Beach has secured media partnerships with ESPN, iHeartMedia, Modern Luxury, ABC Arizona and Modern Luxury Scottsdale.
During the live broadcast on game day, the destination is set to make its NFL debut with a first-ever Super Bowl commercial airing on Fox10 in Arizona.
A campaign landing page offers valuable resources for visitors planning a Super Bowl weekend by the sea, with "Big Game" hotel packages, curated itineraries, dining guides and recommendations for where to watch the big game.
For more information about the Super Bowl campaign, please visit www.VisitNewportBeach.com/AZ.