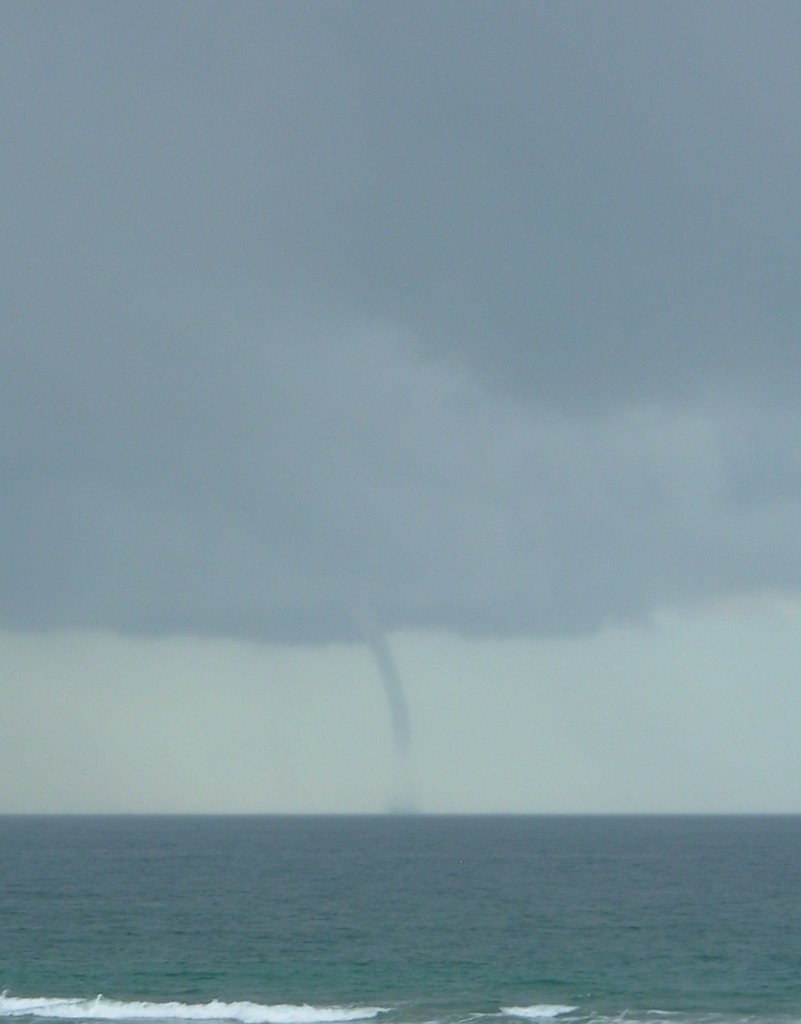 A waterspout was spotted off the coast of Corona del Mar today, drawing onlookers on shore and water.
Newport Beach Lifeguard Battalion Chief Jim Turner said lifeguard dispatch and lifeguard patrol units spotted the funnels dropping out of a large cloud bank several miles off of Newport Coast or North Laguna Beach.
It descended a few miles offshore around 9:50 a.m., according to a National Weather Service San Diego spokeswoman. The entire event last about 10 minutes as a rain storm passed through the area, she said, before it disappeared.
Lifeguards on hand to see the special event actually saw two small funnel clouds, she said, but only one touched down.
"The funnel cloud dropped to the water for a minute or so, then thinned and weakened," the NWS San Diego facebook page reads. "It then re-strengthened and dropped to the waterline, picking up water for about five minutes before losing strength and lifting off the surface."
The smaller funnel lasted for a few more minutes before dissipating, Turner said.
The National Weather Service shows the rest of the weekend to be fairly clear with patchy fog on Saturday morning and sunny skies for the rest of the day and on Sunday, with temperatures reaching the low to mid 70s.
—Video by Lee Sherman