This is the third consecutive year I have made a trek to Catalina, which always starts with the Catalina Flyer, our own local taxi service to Fantasy Island.
With one ferry daily at 9 a.m., you pull into Avalon Harbor 75 minutes later. During the trip over you have many different seating options. For wind protection, inside is good, but the action, sun, wind and adventure starts outside, so I highly recommend that.
The round-trip ticket runs $70 with discounts for 60+ Boomers and kids under 12. Check Groupon, especially off season, for even better deals.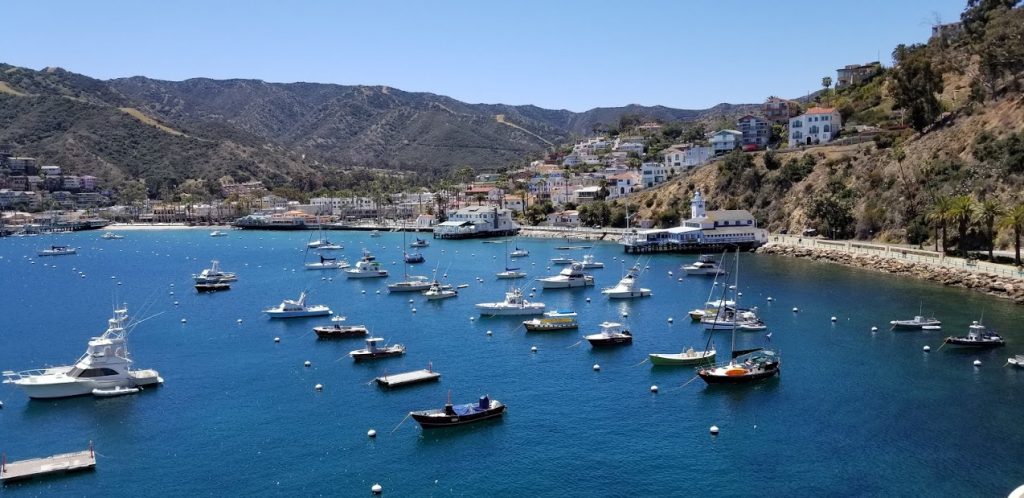 Once again, the Pavilion Hotel was our lodging of choice since it's just a few steps from the beach. They offer wonderful rooms, a robust breakfast buffet, plus a wine fete in the afternoon.
The location is ideal for dropping your bags if your room is not ready, and you can do likewise when you leave, since your return voyage does not push off until 4:30 p.m.
The Pavilion recently started offering a special group package for $25 for two which offers some great perks, including a tram trip up above the city for magnificent views; a Casino Tour (a must), plus free miniature golf, boat ride to Two Harbors, and food delivery from two local eateries. Oh, plus a free bike rental for an hour. All these together are worth over $120, so this is a no-brainer.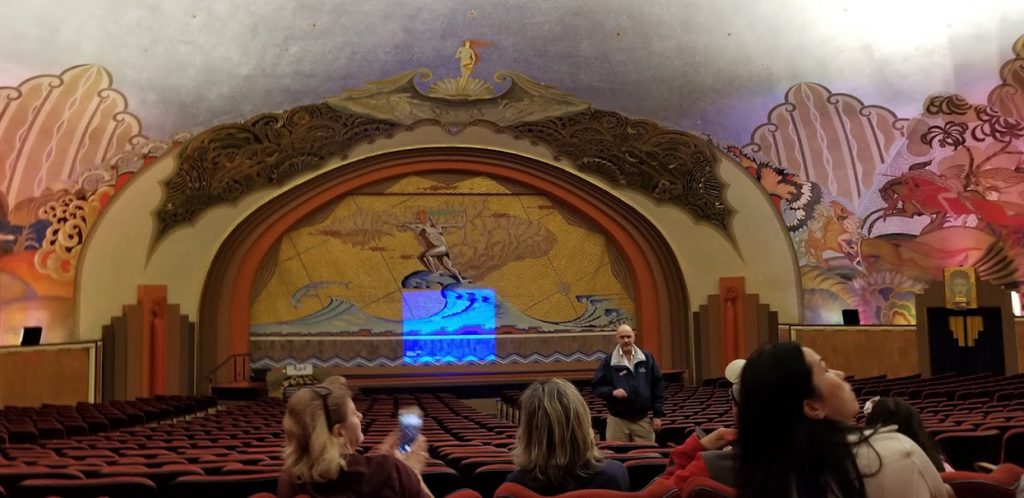 Since my visit last year, I have also become a fan of the Catalina Island Museum, just around the corner at 217 Metropole Ave. Last year I was mesmerized by the Chihuly (glass) Exhibit, the only one south of Seattle. This year they are offering two new attractions.
Jaws: The Art of Fear in Filmmaking exhibit is based around the movie "Jaws" and may make you question if it IS safe to get into the water! This display is from the personal archives of Joe Alves, the Production Designer for the film, and is first ever museum exhibition that allows audiences to trace the creative processes and challenges that shaped the making of the film.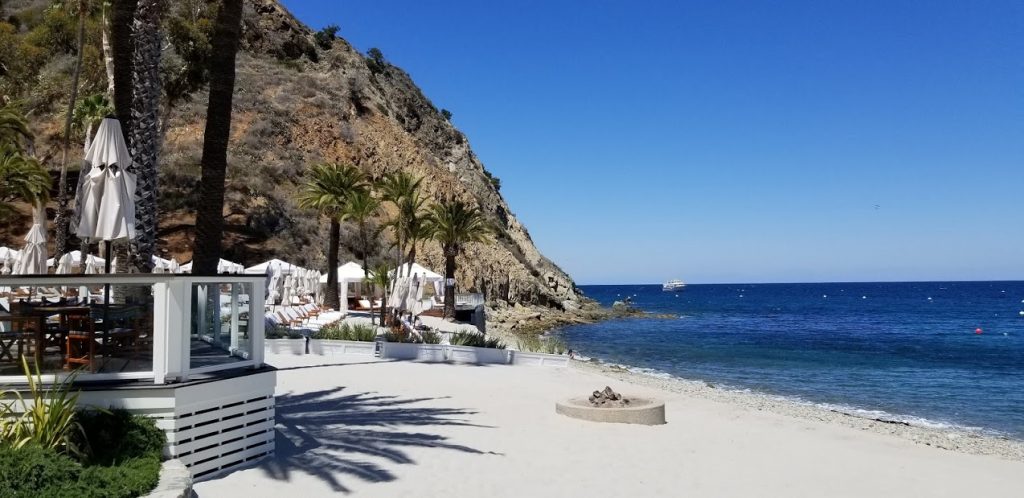 The Houdini Exhibit, called Terror on the Magic Isle, is one for fans of magic and the story of an amazing man. This is also the first museum curated exhibit about the making of the movie by that same name.
Another feature upstairs is a display called Destination Paradise and highlights marketing efforts over the last 100 years to get visitors to the island.
For more information: visitcatalinaisland.com.