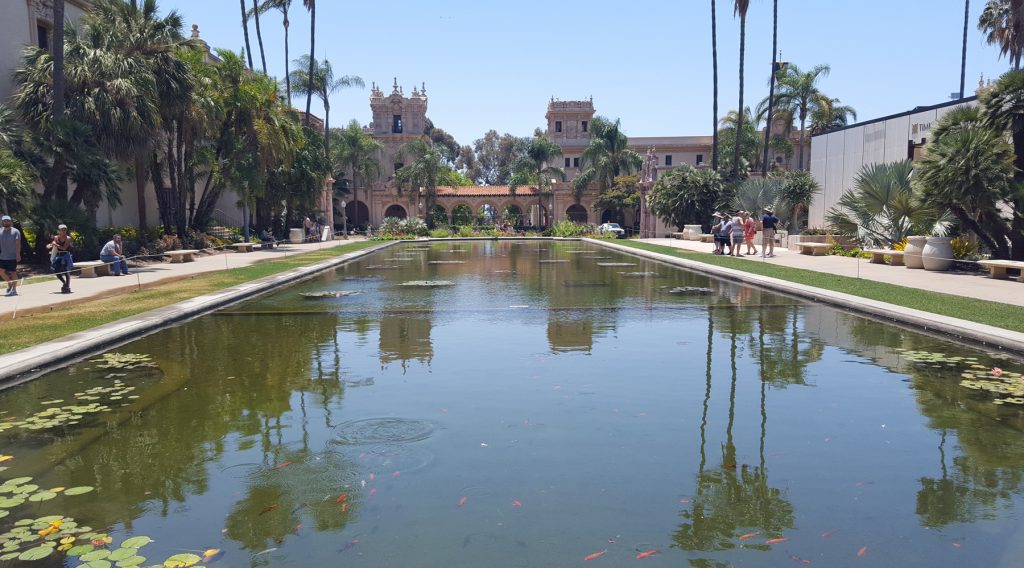 San Diego is one of those destinations that's close to home yet can seem worlds away because there's so much to see and do that sets the city apart from other coastal enclaves.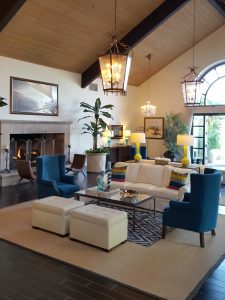 Just 90 minutes from Newport Beach (depending on traffic), San Diego is an unmistakable tourist draw thanks to the San Diego Zoo, Balboa Park, Petco Park (where the Padres play baseball), Coronado Island, and the Gaslamp District which boasts myriad restaurants and a hopping nightlife.
We decided to be tourists for a weekend and head to San Diego for a two-night stay. We've taken the train to San Diego and agree it's the best way to travel if you're staying close to downtown and all the attractions and don't need a car to get around, but we elected to drive this time and stay at the Kona Kai Resort on Shelter Island, which is not really an island but a neighborhood of Point Loma. It's also close to Cabrillo National Monument, which we've been meaning to explore.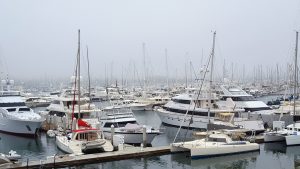 Kona Kai Resort is somewhat secluded yet close enough to downtown San Diego, with a private beach next to a marina that reminded us of Newport Harbor.
The rooms are comfortable, the staff is friendly and knowledgeable about the area, and the cozy lobby looks more like a grand living room, with board games for guests' leisure time (we played Chinese checkers one evening). To top it off, the marina views from our room were spectacular, especially in the morning with a touch of fog shrouding the boats bobbing in the water.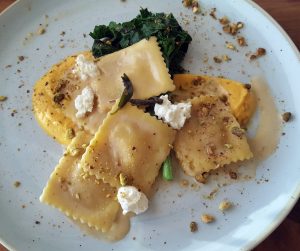 Kona Kai also has an impressive restaurant called Vessel, where we dined one night. We were suitably impressed with every dish, from the scalped potatoes to the sautéed mushrooms to the ravioli.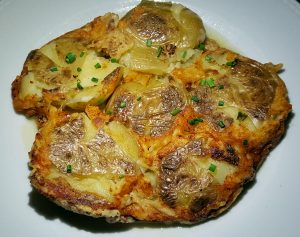 Our San Diego dining adventures included dinner at Herb & Wood in Little Italy, helmed by "Top Chef" finalist Brian Malarkey.   
Catherine's take on Herb & Wood: "I love anything potato so when I saw something I hadn't seen before on a menu called "Crispy Potato" ($9.89) so I had to try it. Six crisped patties of potatoes came out with a lemon vinaigrette, black pepper, fresh horseradish and parmesan. I easily cut through the thin crisped outer layer with my fork and inside was the perfect amount of warm fluffy potato. The roasted baby carrots ($9.64) with cashew sesame dukkah, aleppo yogurt and carrot top pesto had soft but still firm carrots with a nice seasoned tasted. I found myself scrapping the plate clean, making sure to get every last bit of aleppo yogurt to coat my carrots. The must-try dessert is the blueberry soufflé ($12) made with buttermilk, blueberry compote and topped with a ginger gelato."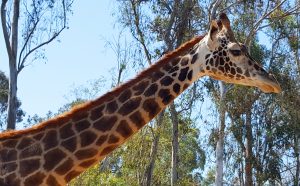 We spend a lot of time in Balboa Park. Naturally we went to the San Diego Zoo—there's always something new to see, and we love the option of either walking or hopping on and off a shuttle bus. We also visited the Natural History Museum, the Air & Space Museum, and the Automotive Museum.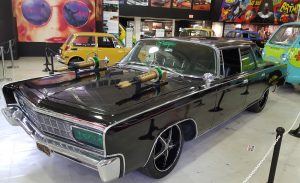 "Balboa Park is always a great place to go when you are in San Diego," noted Catherine. "I find that no matter how many times I go, I always find something new to see whether it's a special exhibit or a place I have yet to explore. My first stop is always the San Diego Zoo to see the animals and learn some new facts. My favorite section to explore is Elephant Odyssey with the jaguars, lions and of course elephants. New to me this time was the San Diego Natural History Museum, San Diego Air and Space Museum and San Diego Automotive Museum. If you have kids the Natural History museum is a very hands-on learning experience. I'm not normally a 'car girl' but thought the Automotive Museum was very cool with a lot of classic cars and celebrity autos."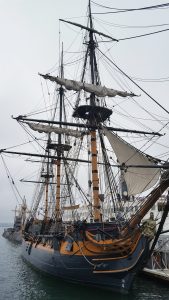 Two other spots on our must-see itinerary: the Maritime Museum, where we explored several sailing ships and toured a submarine, and the Cabrillo National Monument, which includes the Old Point Loma Lighthouse, built in 1854. It was one of the first lighthouses on the West Coast and was in use until 1891, although the Navy used it as a signal tower during WWII.
We stopped by the Liberty Public Market (a food hall similar to Anaheim Packing District) on our way out of town and sampled some of the cuisine.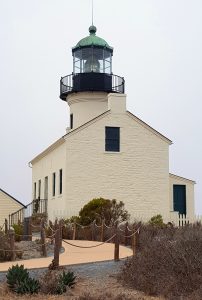 We recommend purchasing a Go San Diego card, which for one price allows free admission to more than three dozen attractions, from San Diego Zoo to a variety of museums, and even Knott's Berry Farm!
For more information on San Diego, visit SanDiego.org.