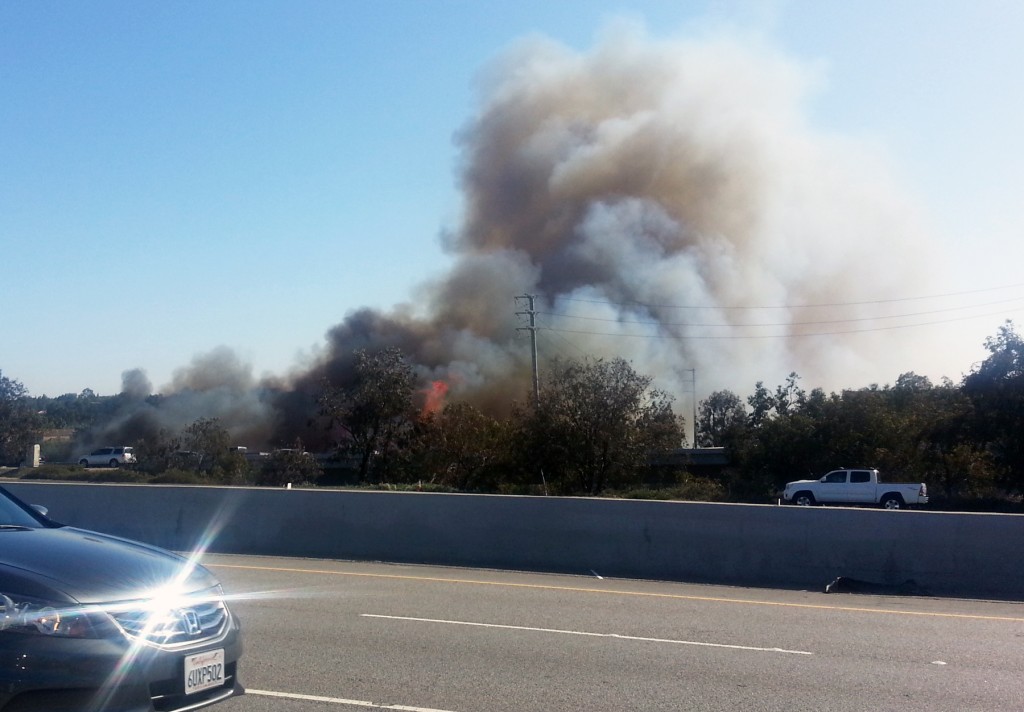 At 4:30 p.m. on Wednesday the Newport Beach Fire Department was notified of a vegetation fire near Jamboree Road and Bayview Way, near the Fletcher Jones Mercedes Benz dealership.
Wind-whipped flames could be seen shooting up next to the 73 toll road, and thick smoke filled the sky.
Twenty-five fire personnel responded to the scene, including six Newport Beach Fire Engines, two Strike Teams, the Orange County Fire Authority Helicopter, and additional personnel from the Costa Mesa Fire Department. Newport Beach Police were also on the scene to control traffic.
The blaze was contained to approximately three to five acres and was under control in less than an hour. The Fire Authority helicopter made repeat water drops, and crews battled the fire from Jamboree Road and in the gully where the fire blackened the brush. There were no injuries or casualties sustained during the incident and no structures were damaged.
Jamboree Road was closed near the scene for the duration of the event, but was reopened shortly after 6 p.m.
Residents of the nearby Baypointe Apartments were evacuated as a precaution but have since been allowed to return to their homes.
The cause of the fire is being investigated by the Newport Beach Fire Department.