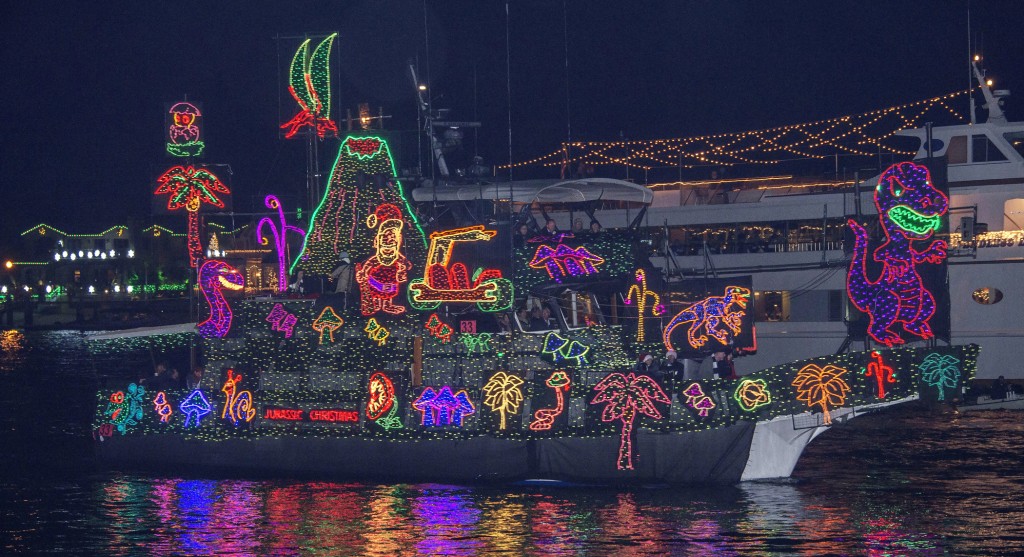 Throughout America there are signs of Christmas as early as October, but most of the country doesn't get into the Christmas mood until Black Friday.
But for residents and visitors to Newport Beach, Christmas truly began this week with the launch of the 107th annual Newport Beach Christmas Boat Parade.
Nearly 100 decorated boats of all sizes cruise along the shore of Newport Harbor, competing for top prizes in a variety of categories including Best Animation/Special Effects, Best Humor/Originality, Best Music and, of course, Best Lights.
On Wednesday, Arte Moreno, owner of the Los Angeles Angels of Anaheim baseball team, and Grand Marshal for opening night, boarded the lead boat at the Balboa Bay Resort after a media meet and greet.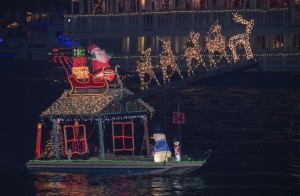 Moreno, a Corona del Mar resident for 14 years, humbly thanked everyone for the honor of being just the second Grand Marshal since that new position was created in 2014. Though he watched the parade from the Balboa Bay Resort many times in the past, when asked if he has ever been part, he replied, "No, I never have! I brought a coat and hat and hope I can keep myself warm."
He was in comfortable company as a few former and current Angels stars joined him. Chuck Finley, the Angels all-time leading pitcher from 1986-1999, was on board, as was current manager Mike Scioscia. Scioscia has helmed the Angels since 2000 and is the longest tenured manager in the game.
Kicking off the evening was newly inducted Mayor Diane Dixon, who read a proclamation and announced the slogan for this year's parade: "Seas the Holidays!" She was joined by Gary Sherwin, CEO of Newport Beach & Company and Steve Rosansky, President and CEO of Newport Beach Chamber of Commerce.
Shortly after departing from the Balboa Bay Resort, fireworks from the Newport Beach pier officially kicked off the event.
Providing entertainment at the VIP event were two contestants from "The Voice," one of NBC's most popular television talent shows: Jacob Rummell, a singer-songwriter, and Bay Brooks, a country music performer.
The Christmas Boat Parade runs through December 20 and begins at 6:30 p.m. each night. It is the longest-running, lighted holiday boat parade in the nation and the largest harbor parade in California.
Frommers Travel Directory also ranks the event in the Top Ten World's Best Holiday Light and Decorated City, alongside New York City, Singapore and Paris.
The schedule for this weekend: On Friday, five talented singers from Season 8 of "The Voice" are the grand marshals: Brian Johnson, Jacob Rummell, Bay Brooks, Barry Minniefield, and Kelsie May.
On Saturday, the Tournament of Roses Queen and her Court will be the grand marshals. On Sunday, the parade concludes with a fireworks display at 9 p.m. from the Balboa Pier.
For more information visit ChristmasBoatParade.com.