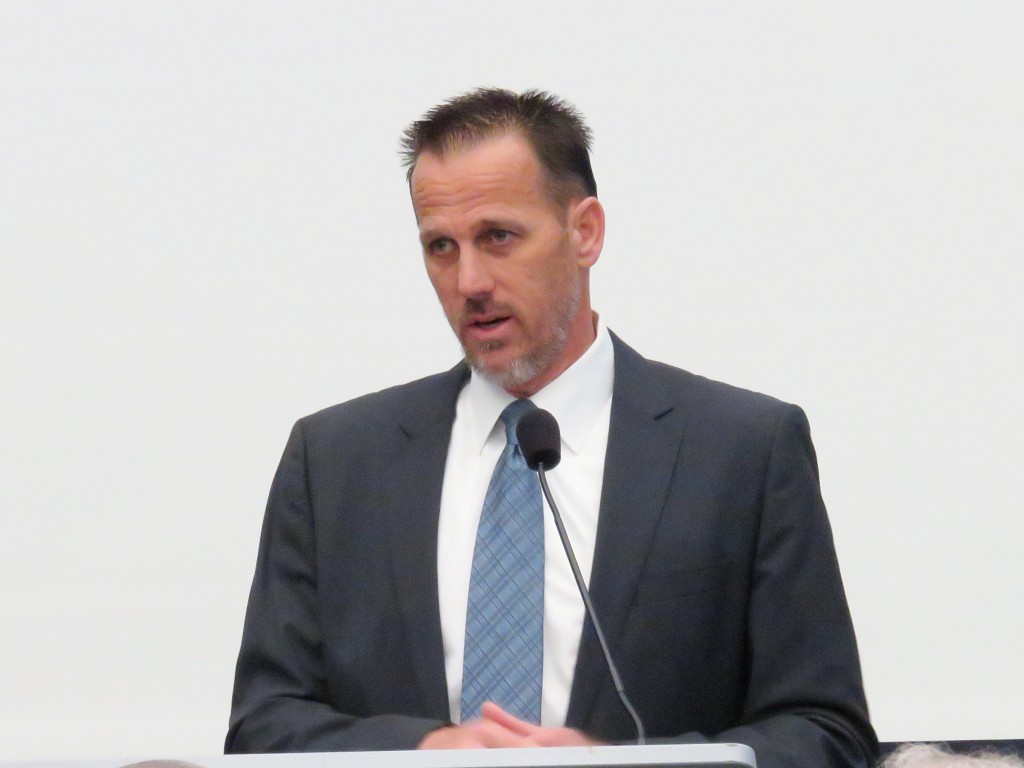 Leadership at the Newport Beach Police Department will continue with retired Chief Jay Johnson at the helm for at least a few more months.
City Council approved hiring Johnson as the interim chief in a 6-0 vote on Tuesday. Councilman Kevin Muldoon absent.
Johnson, who has led the department since 2010, officially retired on Dec. 23.
The temporary contract is limited to a maximum of 960 hours in a year or a total of 12 months. Johnson will be paid $111.03 per hour and will not receive any benefits.
It will likely only be for a relatively short period of time, explained City Manager Dave Kiff, between two to five months. The staff report notes that the position is anticipated to be filled within six months.
Johnson has a unique understanding of the department and can guide it until the next leader takes over, Kiff said.
The department needs a "seasoned professional with specialized skills," the staff report reads.
Johnson hopes either of NBPD's deputy chiefs Dave McGill or Jon Lewis will take over, he said at the Newport Beach Chamber of Commerce's monthly Wake Up! Newport last week.
"Either one of these guys could step right into it," Johnson said during the Jan. 7 meeting.
If the department is on a good path and both the council and city manager are happy with where it's headed, there is a good chance that an inside candidate will be chosen, Johnson said.
"We have developed a good bench for the future and it is important to allow others to step up into higher leadership roles, for the sake of the department and community," Johnson wrote in a statement in November when he announced his plans to retire.
The department is on a good path and he expects a smooth transition, he added.
Johnson has been in law enforcement for about 29 years and doesn't have any plans about what to do after retirement.
He has no regrets from his time as chief, which began in 2010, he said after the meeting. It has been a "tremendous honor and one of the highlights of my life," Johnson wrote.
"I think this is one of the best cities there is," he said last week. "I can't say enough good things about this city."
Johnson praised the city and the department he has led for the past five years.
It's helped to have current and past city councils understand and appreciate public safety, Johnson said.
He also held Kiff in very high regard. He's amazing and brilliant, Johnson complimented. He also understands and supports the police.
There is also a lot of support and trust from the community, he added.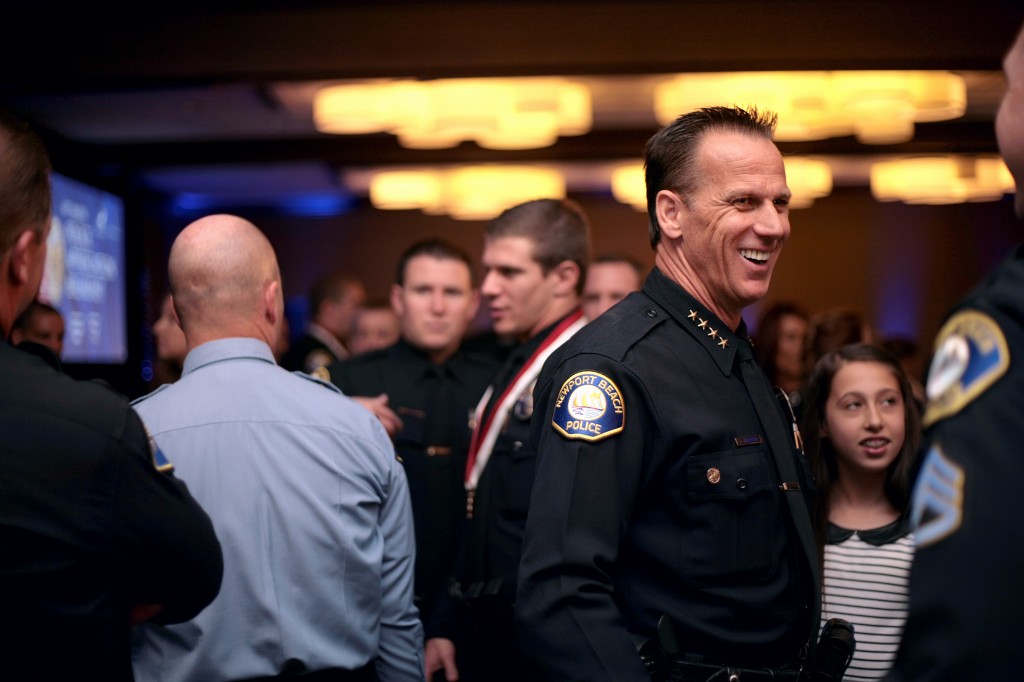 "If you live or work in Newport Beach, you're lucky," Johnson said. "This place is truly a great community."
Under his direction, crime reached record lows in the city.
There wasn't less crime 50 years ago, residents just heard about it less. Now, with social media, people hear about crime a lot more often.
"The facts are, you are safer today than you were 30 or 40 years ago, in Newport Beach," Johnson said.
In 2014, the city saw the lowest crime rate in history. The second lowest year was 2013.
There was a slight uptick in crime in 2015. Although, there were only 14 more crimes last year than compared to 2013, Johnson said. It was a very small increase, he emphasized.
Almost every city in California saw a rise in crime stats last year, he added.
There were three major pieces of legislation that came into play and influenced the increase in crime.
AB 109 shifted a lot of the responsibility and financial burden of housing criminals from the state system down to the county, Johnson explained.
Prop 36 put about 3,000 three-strike criminals back out onto the streets, Johnson noted. It's also harder to get a third strike conviction now, he added.
Prop 47, the "safe neighborhoods and schools" initiative, which was a misleading title and voters likely didn't really understand what it was, lowered a lot of felonies down to misdemeanors and reduced jail time. There were 741 more misdemeanors last year in Newport Beach than 2014.
"That's the result of this legislation," Johnson said.
There is not a lot of violent crime (murder, rape, robbery and aggravated assault) in Newport, Johnson noted. And when the city does see this type of crime, the victim knows the suspect and it's not a random crime.
"Violent crime is really not an issue here in Newport Beach," Johnson said. "The issue is really our property crimes."
The number one crime in the city is theft and the most common theft is property getting stolen from vehicles, Johnson explained.
The amount of valuables that people leave out and visible in their cars is amazing, he noted, like a wallet with $70,000 cash on the front seat.
Third row seats in cars are a "hot item" that criminals look for, Johnson added. The detachable row was even stolen out of his own police vehicle, a plain black Chevy Tahoe, while it was locked and parked in front of his house. The seat was even cabled and tied in, he said, but the crooks got in and out of there in a matter of seconds. The thief even moved a NBPD jacket out of the way to get to the seats.
"Nobody is immune to getting stuff stolen out of their car," Johnson said.
If people were to lock their car doors and hide their valuables, it would eliminate about 70 percent of the city's crime.
"That's a huge number," Johnson said.
The same goes for doors and windows at home, he added.
Part of the problem is that people feel safe in the city and don't feel the need to lock up. While it's great that residents feel safe, people need to be smart and take the basic precautions.
Although there is crime, Newport Beach is still one of the safest cities in the country, Johnson said.
"If the grass is greener on the other side, Newport Beach is that other side," Johnson said. "It doesn't get any better than this."
For more information, visit newportbeach.com and nbpd.org.