A new year brings new concerts, plays, musicals and dance ensembles to Segerstrom Center for the Arts. Here are a few performances I'm looking forward to seeing in the next few weeks:
Segerstrom Center presents Dilijan Chamber Players with Armen Guzelimian, January 14, 8 p.m. in the Samueli Theater. In addition to a program of pieces by Rachmaninov, Shostakovich and Tchaikovsky, the Dilijan Chamber Players perform the rarely heard Piano Quintet in G minor, Op. 30 by composer Sergei Taneyev, a close associate of Tchaikovsky and teacher of Rachmaninov and Scriabin. Nirvana for classical music geeks (and yes, I am one).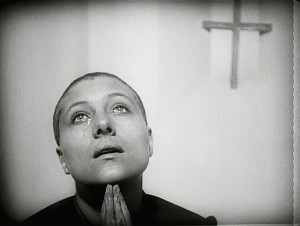 Philharmonic Society of Orange County presents "The Passion of Joan of Arc," January 16 at 8 p.m. in the Renée and Henry Segerstrom Concert Hall. "The Passion of Joan of Arc" is a 1928 silent film by Carl Theodor Dreyer that gets a unique live Medieval musical accompaniment by The Orlando Consort, one of Britain's leading Medieval and Renaissance vocal ensembles. Singing music from the lifetime of Joan of Arc (1412-1431), The Orlando Consort creates a stunning soundtrack to the monumental film biography of the saint and martyr. This is part of the Eclectic Orange festival. It's a "one-of-a-kind" experience.
Segerstrom Center presents the musical "If/Then" January 19-24. "If/Then" is a contemporary Broadway musical about living in New York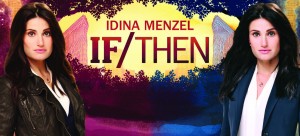 today—and all the possibilities of tomorrow. With unforgettable songs and a moving story by the Pulitzer Prize and Tony Award-winning creators of "Next to Normal," this fascinating musical simultaneously follows one woman's two possible life paths, painting a deeply moving portrait of the lives we lead, as well as the lives we might have led. It stars Idina Menzel ("Wicked," "Rent," "Frozen," "Glee"), Anthony Rapp ("Rent"), and James Snyder ("Cry-Baby," "Rock of Ages"). Talk about a fabulous cast. This is Menzel's final appearance on the "If/Then" tour. I'll be there opening night.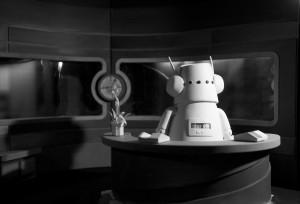 Segerstrom Center presents Kid Koala's "Nufonia Must Fall Live," January 22 & 23 in the Renée and Henry Segerstrom Concert Hall. Equal parts cinema, theatre, and musical concert, a team of puppeteers brings the characters of Kid Koala's graphic novel "Nufonia Must Fall" to life using miniature sets built to recreate each scene from the book. The performance is cinematically lit, filmed, and projected on a large screen. Kid Koala, accompanied by the Afiara String Quartet, performs his original score on piano and turntable. I've never heard of anything like it, must see it.
Segerstrom Center presents The Beach Boys in concert, January 24.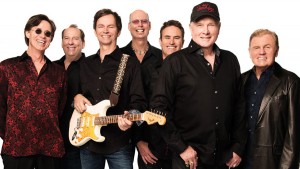 Perhaps the quintessential American band, The Beach Boys (who hail from So Cal) have created some of the most beloved, memorable, recognizable and even innovative songs in music history. From breezy, early songs about sun and fun to the group's groundbreaking "Good Vibrations," The Beach Boys are what American rock and roll is all about. I've seen them in concert many times dating back to the 1970s, and they always put on a fun show.
Segerstrom Center presents "The Illusionists – Live From Broadway," February 2 – 7 in Segerstrom Hall. I love magic, and can't wait to see this show, which showcases the jaw-dropping talents of five of the most incredible illusionists on earth. Creative Producer Simon Painter said, "The Illusionists is the most non-stop and powerful mix of outrageous and astonishing acts ever to be seen on the live stage." And having seen a preview of the show, I completely agree.
Pacific Symphony presents Bernadette Peters February 12 & 13 in the Renée and Henry Segerstrom Concert Hall. How's this for a Valentine's gift—the Broadway diva herself in concert as part of the Pacific Symphony's pops season. The three-time Tony Award-winning star of stage, film and television joins Pacific Symphony singing from her extensive repertoire including hits from Rodgers and Hammerstein and Stephen Sondheim. I first saw Peters back in 1974 in "Mack and Mable," and have been a fan ever since. She's a powerhouse in concert, and nobody does Sondheim better.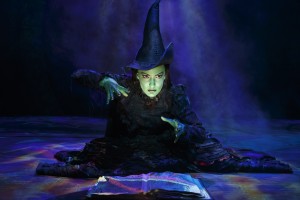 Segerstrom Center presents "Wicked," February 17 – March 6, 2016 in Segerstrom Hall. Back by popular demand for a three-week run, this show continues to break box office records. Winner of over 100 international awards, including a Grammy and three Tony Awards, "Wicked" is a blockbuster that takes its concept from "the Wizard of Oz." Long before that girl from Kansas arrives in Munchkinland, two girls meet in the Land of Oz. One, born with emerald green skin, is smart, fiery and misunderstood. The other is beautiful, ambitious and very popular. How these two grow to become the Wicked Witch of the West and Glinda the Good makes for an exuberant musical. I've seen the show several times, and like "The Phantom of the Opera," it never gets old.
Pacific Symphony presents Puccini's "Turnadot," February 18, 20 & 23, in the Renée and Henry Segerstrom Concert Hall. Carl St.Clair conducts Puccini's masterpiece about a bloodthirsty princess whose icy, vengeful heart softens as she comes to know true love. This semi-staged opera with costumes and props includes the famous aria "Nessun Dorma," which has been used in many Hollywood scores. As close as you'll get to a fully-staged opera in Orange County since the demise of Opera Pacific several years ago.
For tickets and information to shows at Segerstrom Center, visit SCFTA.org or call (714) 556-2787.