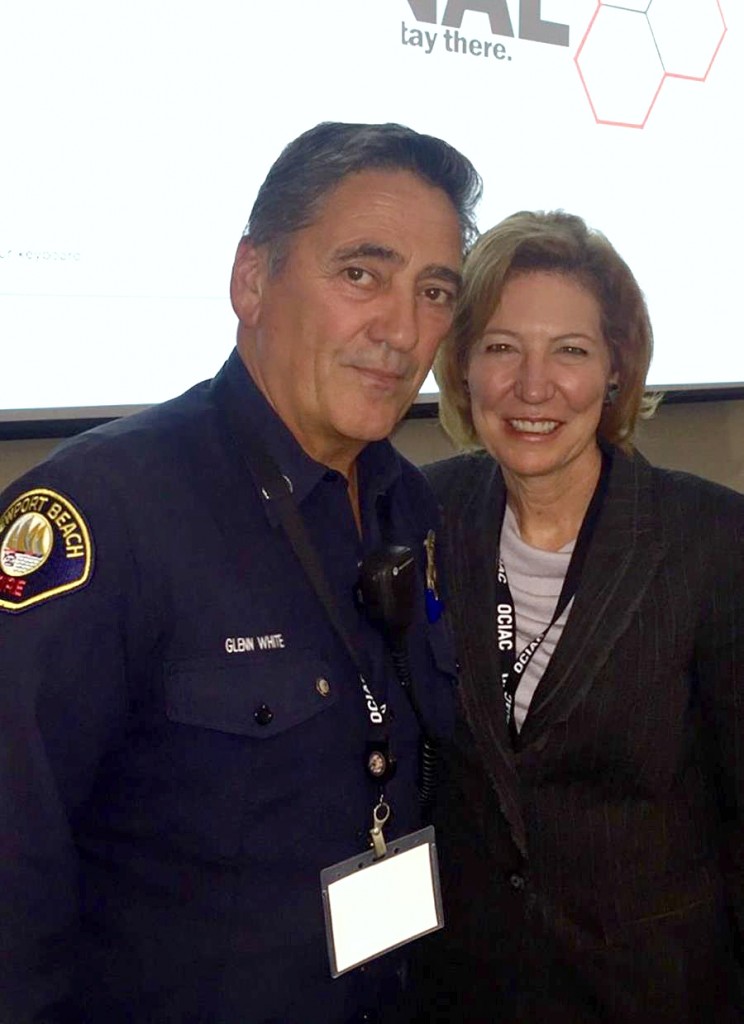 Newport Beach Fire Department Captain and Fire Investigator Glenn White received the "Directors Special Recognition Award" from Orange County Intelligence Assessment Center recently at their Annual Symposium.
White earned the award through his dedication and service to the Orange County Intelligence Assessment Center as the Fire Departments Terrorism Liaison Coordinator.
The Newport Beach Fire Department is one of several fire agencies that work with OCIAC to ensure the safety of the citizens of Newport Beach and the rest of Orange County.
White has been involved with OCAIC as a fire investigator and terrorism liaison officer for the past 10 years, including five years as the president of the Orange County Fire Arson Task Force.
The event was attended by about 300 local and federal agency representatives.