The driver who killed a bicyclist while high on heroin in Newport Beach in 2014 was sentenced last week, authorities reported.
Neil Storm Stephany, 24, of Huntington Beach was sentenced to 15 years to life in prison on Jan. 15 for murdering a bicyclist in a hit-and-run crash, according to the Orange County District Attorney's office.
Stephany was convicted of felony murder on Oct. 26.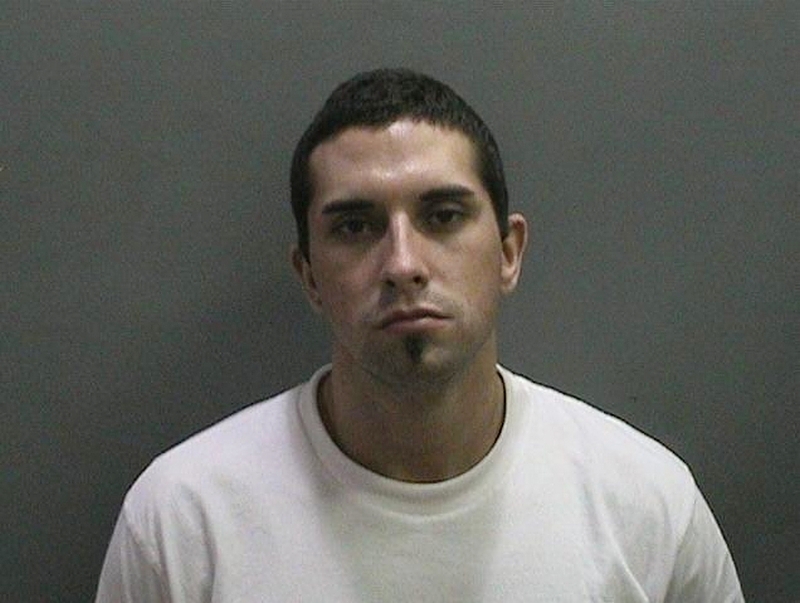 He was under the influence of heroin when he drove a Toyota Tacoma pickup truck  on Oct. 19, 2014, westbound on E. Coast Highway, near the intersection just east of Los Trancos. According to the OCDA. around 5 p.m., Stephany swerved into the bike lane and drove into the back of a bicyclist. He continued to drive into the guardrail and then fled the scene without stopping.
Shaun Eagleson, 30, of Fountain Valley was transported to Mission Hospital in Mission Viejo, where he died at 9:44 p.m. from critical injuries sustained in the crash.
Nearby witnesses called 911 to report Stephany's erratic driving prior to the collision and after, as he drove away from the scene.
Newport Beach Police Department quickly located and arrested Stephany at PCH and Newport Center Drive around 5:30 p.m.
Stephany was taken into custody for multiple charges, including felony DUI (causing great bodily injury), hit and run, narcotics possession, and possession of drug paraphernalia, according to police.
Upon further investigation, police found that Stephany had a prior DUI conviction, NBPD explained at the time.
According to Orange County Superior Court records, Stephany pleaded guilty and was convicted of driving with a  blood alcohol level of .08 percent or more in 2011.
Stephany has a history of drug, alcohol, assault and vehicle violations dating back to 2009, court records show.
"In California, a previous DUI conviction, and the subsequent required alcohol education, is considered an adequate indicator to suggest 'implied malice' in subsequent DUI arrests involving the death of another party," the NBPD statement read.
He had signed a Watson advisement which stated that he could be charged with murder if he killed someone while driving under the influence of alcohol or drugs, the OCDA reported. The defendant also signed this advisement again in 2013.
Due to Stephany's prior DUI conviction and that Eagleson died as a result of injuries he sustained from the collision, Newport Beach Police changed Stephany's booking charges to include murder.
According to his facebook page, Stephany worked at a recovery center in Costa Mesa. His booking information lists his occupation as counselor.
During the sentencing on Jan. 15, Eagleson's mother and wife delivered impact statements to the court, the OCDA reported.
His mother spoke about learning of her son's death and described it as the worst day of her life. She continues to mourn him every day and feels unbelievable grief and sadness, she told the court.
His wife described what a wonderful husband Eagleson was and how the defendant robbed them of their future life together.