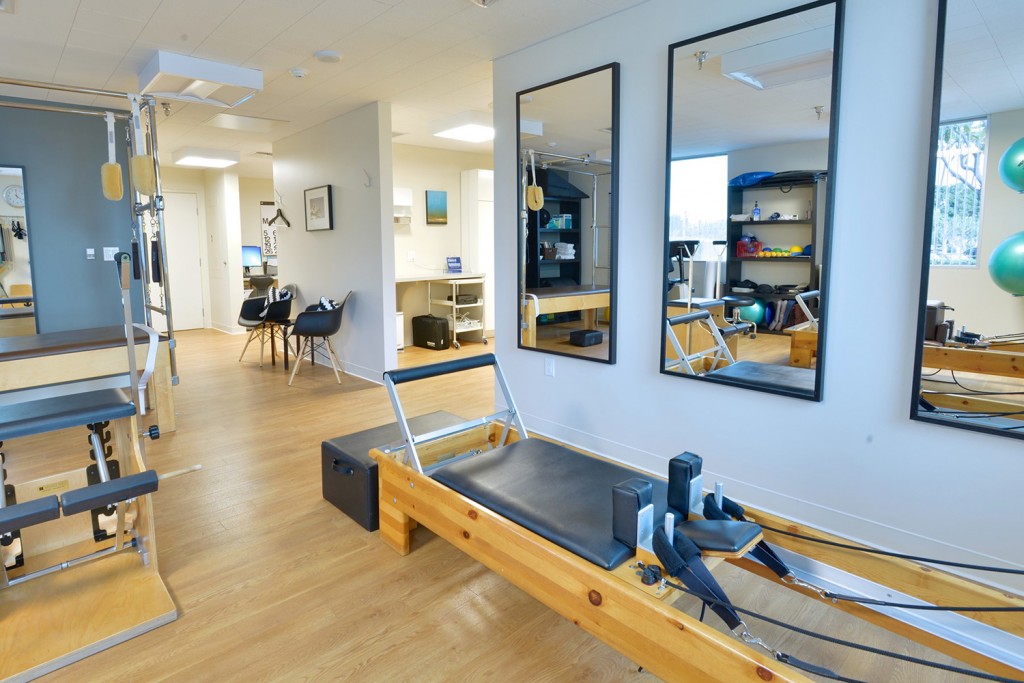 Hoag Memorial Hospital Presbyterian has opened "Womanology," a comprehensive, integrated pelvic floor health program for women who are facing incontinence, painful sexual intercourse and other pelvic floor disorders.
A new space within Hoag Health Center Newport Beach, Womanology has begun offering unique, integrated treatments.
"What's so special about Womanology is that it serves women of all ages, starting with the teen years all the way to menopause and beyond," said Salpi Salibian, MS, PA-C, director of clinical operations and program development for women's outpatient health and wellness at Hoag. "We have specialized programs to address the specific needs of all women, in a fully supportive and compassionate manner."
Designed by women, for women, Womanology is a program of complementary services provided by allied health professionals such as physical therapists, certified Pilates instructors, massage therapists, acupuncturists and a guided imagery therapist who work in concert with a woman's medical providers.
A licensed psychologist, registered dietician and a wellness coach are also located in the Wellness Center, allowing women to have access to a multidisciplinary approach to care.
Physicians and obstetricians throughout the county refer women to the program to receive the specialized pelvic health services that only Womanology provides.
"Whether your physician refers you or you seek treatment directly, we offer all the support services needed to complete your treatments and help you achieve your goals," Salibian said. "Our highly trained, specialized practitioners not only provide exceptional care but are really passionate about improving the wellbeing of all women."
A National Institutes of Health study found that pelvic floor disorders affects thousands of women of all ages, due to childbearing, obesity and other factors. More than 10 percent of women ages 20 to 39, 27 percent of women ages 40 to 59, 37 percent of women ages 60 to 79 and nearly half of women age 80 or older suffer from these debilitating disorders.
Fore more information, visit hoag.org.