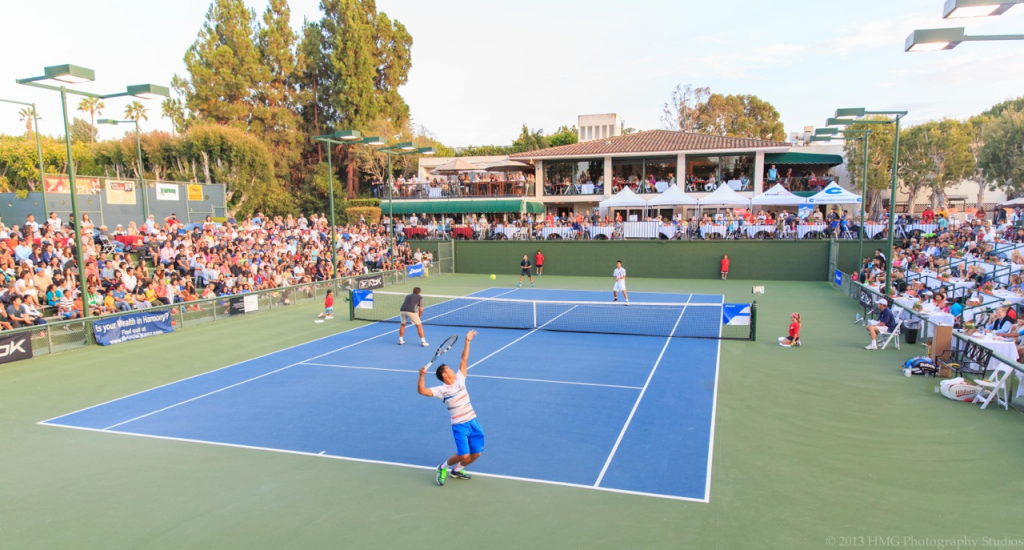 The Orange County Breakers recently announced that they are returning to Mylan World Team Tennis and will once again call Newport Beach their home.
Newport Beach Tennis Club will officially name their outdoor venue Breakers Stadium during the upcoming Mylan WTT regular season, which is scheduled for July 31-August 13.
"We are thrilled that the Breakers have found an outdoor venue to call home at the Newport Beach Tennis Club," said Breakers General Manager Allen Hardison. "The Breakers have a long history in this city and Breakers Stadium at Newport Beach Tennis Club will offer tennis fans the perfect setting to watch world-class tennis."
The 2004 Mylan WTT champions called Newport Beach home from 2003-2011.
"We're excited to welcome the Breakers back to Newport Beach and look forward to watching them compete at their new home venue, the Newport Beach Tennis Club," said Mayor Pro Tem Kevin Muldoon.  
Newport Beach resident and former world doubles No. 1 Rick Leach will coach the OC team. Leach will help select the Breakers' 2016 lineup at the Mylan WTT Player Draft on March 25 in Miami.
The Breakers will play 12 matches during the 2016 regular season, half of them on their home court in Newport Beach.  
The club has previously hosted a United States Davis Cup tie and numerous pro exhibitions, so it should be able to easily accommodate the Breakers and other large scale tennis events.
"Bringing the Breakers and Mylan World TeamTennis to the Newport Beach Tennis Club is something that we have been looking into the past few years," said Newport Beach Tennis Club Owner Steve Joyce. "Breakers matches will bring Newport Beach and Orange County residents access to some of the best tennis players on the tours. Our club is excited to be a part of that and play a role in bringing the Breakers and professional tennis back to Newport Beach."  
Breakers season tickets will go on sale to the general public on Wednesday at 10 a.m. Season tickets start at $210 and all seating will be reserved. The team will also offer VIP tables directly above the baseline that will include full food and beverage service. Individual match tickets will go on sale later this spring.  
Events will also feature post-match autograph sessions for kids 16 and under, a booth row with activities and promotional giveaways, multiple concession options, Breakers Team Store, theme nights, pre-match entertainment and much more.
For more information and to purchase tickets, visit BreakersTennis.com or call (949) 434-4560.