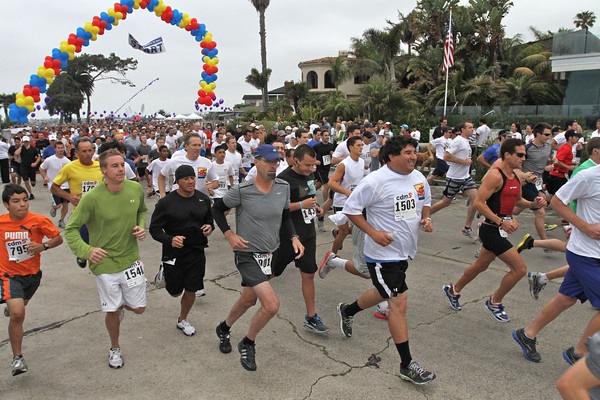 Registration Open for CdM 5K
Registration is now open for the 35th Annual Corona del Mar Scenic 5K, to be held June 4.
The event is for both competitive runners and people looking for an exhilarating and social activity to share with family and friends and everyone in between.
Participants will burn calories while enjoying the pristine ocean view streets of a village by the sea. Whether running the 5K course, participating in the two-mile Celebration Walk, or simply cheering the kids on in the Youth and Dolphin Dash series, all registered runners are hosted to a complimentary restaurant row feast from local eateries.
The festive post event party will include live entertainment, unique vendors, awards ceremony and more. Participants also receive a commemorative t-shirt and goodie bag of local merchants swag.
Pre-registration fees (add $7 for race day registration): 5K Run is $38, two-mile walk is $28, two-mile Youth Run is $28, 1k Kid's Dolphin Dash is $15.
The first race starts at 7:55 a.m. The final Dolphin Dash starts at 9 a.m.
For more information, visit cdmchamber.com.
Arts Workshops for Children
The Newport Beach Public Library Foundation presents a series of three art workshops for children ages 7-12 years. The series starts Sunday, March 6 and runs through April 10.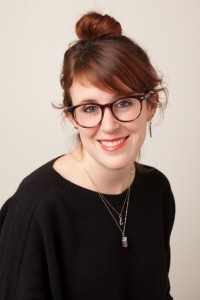 March 6 is "Drawing of a Mythical Creature." Students will draw a mythical being of their own creation, combining multiple animals or characters from books to create this hybrid creature. They will learn how to use colored pencils to color their sketches.  
March 20 is a "Lion, Witch and the Wardrobe" inspired project. They will paint what would be inside their imaginary wardrobe. Where would it lead and who might be inside?
Thee series concludes on April 10 with "Very Hungry Caterpillar" collage project. Students will do a mixed media project based upon Eric Carle's "Very Hungry Caterpillar" using various styles and methods taught in the previous class, and then glue it together, creating a collaged animal of their choice.
The series is taught by Ivy Leighton, who received her bachelors of fine art in printmaking and teaching credential from California State University, Long Beach. She taught at the Irvine Fine Arts Center for eight years and now teaches art at Thurston Middle School in Laguna Beach.
The series is held at the Newport Beach Central Library, 1000 Avocado Ave. Classes are 2 to 3:30 each session. Cost is $20 per child per session, or $50 per child for the series of three workshops. Limited to 30 students per class. One parent must accompany each child.
For more information, email [email protected] or call (949) 548-2411.
Author Sherman Alexie to Speak at NB Library
Literature meets stand-up comedy when hip and funny author Sherman Alexie comes to Newport Beach Public Library March 11 and 12 as part of the Witte Lecture Series.
The author of 24 books and winner of the PEN/Faulkner Award for Fiction, Alexie will be talking about the issues of the day with his own personal insights into what is happening in the universe.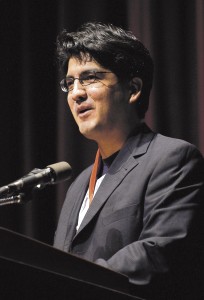 Alexie, who also won the PEN/Malamud Award for Short Fiction, a PEN/Hemingway Citation for Best First Fiction and the National Book Award for Young People's Literature, is a poet, short story writer, novelist and performer. He has been interviewed by Bill Moyers and appeared on The Colbert Report with Stephen Colbert.
A Spokane/Coeur d'Alene Indian, Alexie grew up in Wellpinit, Washington, on the Spokane Indian Reservation. Alexie has been an urban Indian since 1994 and lives in Seattle with his family.
Indian Country, Today Media Network said of Alexie that he "would be the perfect host of a news-comedy show. Think about what he could bring to Comedy Central: Intelligence, youth, hipness, banned books, irreverence, stories from Indian country, and passion. All this in addition to requirement no. 1 for the job: Being funny as hell. Everything you need for a hit TV show."
Tickets for Friday at 7 p.m. are $50 general admission; $45 Library Foundation members. Tickets for Saturday, March 12 at 2 p.m. are $35 general admission; $30 Library Foundation members. Special $20 ticket price for students and teachers (for either program), subject to availability.
Order tickets online at nbplfoundation.org or call (949) 548-2411.