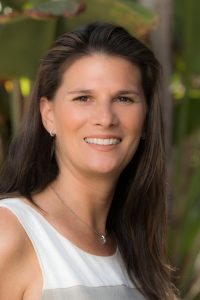 Crystal Cove Alliance, the nonprofit organization dedicated to preserving the resources of Crystal Cove State Park, has named Alix Hobbs as president and CEO.
Hobbs brings more than 20 years of environmental nonprofit experience including fundraising, advocacy, education, and community relations.
Hobbs previously served as president and CEO of the Heal the Bay environmental organization in Santa Monica.
"I immediately fell in love with Crystal Cove the moment I stepped foot on the sandy shores and saw the potential of the outdoor classroom with a backdrop of the historic cottages," said Hobbs in a press release from CCA. "What has been created here is everything I have dedicated my life to and I am thrilled to join this hardworking, visionary CCA team. While so much already has been accomplished, I look forward to my new role in which I will help develop and lead new initiatives to protect the legacy of Crystal Cove."
 "Crystal Cove Alliance is fortunate to welcome a proven leader at such a critical juncture for our organization," said Crystal Cove Alliance Founder and Vice President Laura Davick. "Our environmental science education programs are expanding rapidly and we are gearing up to fundraise for Phase III of our signature restoration program. Alix's extensive knowledge, coupled with her dynamic leadership, will make her invaluable as together we realize our vision of preserving the wonders of Crystal Cove for future generations."
Crystal Cove Alliance conducted a 10-month nationwide search after the resignation of former CCA President Harry Helling, who had been at CCA since 2008. Helling left CCA last October to become Executive Director of the Scripps Institute of Oceanography's Birch Aquarium-Museum in La Jolla.
Davick served as interim President and CEO until Hobbs was selected for the position.  
According to her bio, Hobbs' professional background has been focused on nonprofit environmental. Prior to Heal the Bay (where she spent 19 years) Hobbs led advocacy and policy campaigns aimed at protecting the Hudson River Valley with New York-based Scenic Hudson.
About Crystal Cove Alliance: Crystal Cove Alliance is the official nonprofit partner of Crystal Cove State Park, and is dedicated to preserving the cultural, natural and historic resources of Crystal Cove. Founded in 1999 by Laura Davick to stop a planned luxury resort from overtaking the area, CCA rescued the historic site and initiated one of the most successful public-private partnership models in the history of the California State Park system.
Crystal Cove State Park includes 3.2 miles of coastline, more than 2,400 acres of backcountry habitat and an 1,100-acre offshore underwater park.
For more information, visit crystalcovealliance.org.