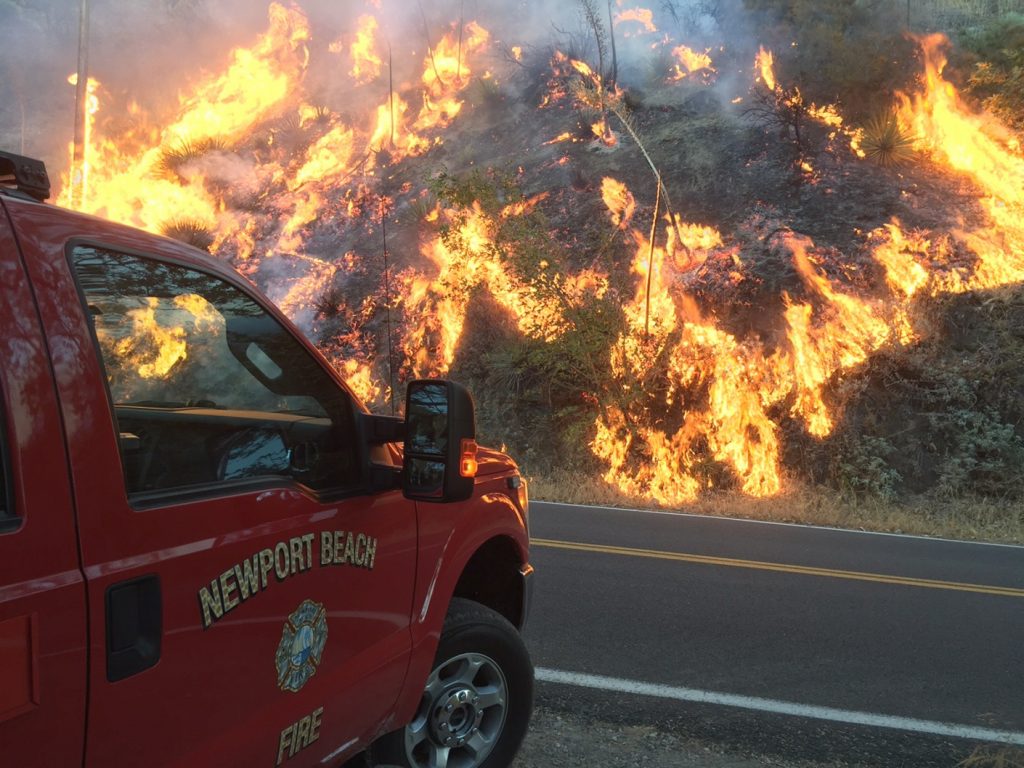 On August 17, at approximately 6:30 a.m., firefighters from the Newport Beach Fire Department were dispatched to the Bluecut Fire that started in the Cajon Pass near Kenwood Avenue.
According to information provided by the Newport Beach Fire Department, two engines and one Battalion Chief with a total of ten personnel were assigned to two strike teams.
Upon arrival, the Newport Beach Firefighters were immediately assigned to structure defense in the Lytle Creek area within the San Gabriel Mountains of San Bernardino County.
During their first 24-hour operational period, Newport Beach Firefighters successfully completed perimeter control and structure defense operations with no structures damaged by fire in their division.
No Newport Beach Firefighters were injured.
The Bluecut Fire started on August 16, 2016 at 10:36 a.m. in the Cajon Pass near Kenwood Ave. west of Interstate 15. The fire is currently over 31,000 acres with 1,584 personnel on scene. As of Thursday, Aug. 18, there are 178 engines, 26 crews, 10 air tankers, 2 Very Large Air Tankers (VLATS), and 17 Helicopters, including night flying helicopters assigned.
Additional firefighters and equipment have been ordered and will be responding directly to the fire. A National Type 1 Incident Management Team has been requested.
Forest Service is in Unified Command with CAL FIRE, San Bernardino County Fire, San Bernardino County Sheriff's Department, and the California Highway Patrol.