By Lila Crespin, Ph.D. | Newport Beach Arts Foundation
Everyone has a favorite work of art, but it's intriguing to learn the behind-the-scenes story about how and why artists create. That's why books about art, and books with artful illustrations, make perfect gifts.
Knowing this, I went to Barnes and Noble in Fashion Island and chose a few books to recommend.
I like art books that entertain, explore and give me the reasons for why the art created has become famous. I hope you agree.
Helpful Hint: At Barnes & Noble, the art books for adults are on the lowest level, while art books for kids are on the second floor in the children's section.
I hope you like the following choices for all of the reasons I've given, and then go on to choose a few of your own.
For Adults
At $30, "Great Paintings: The World's Masterpieces Explored and Explained" by Karen Hosack, Ian Chilvers and Iain Zaczek is a true bargain. This wonderful book briefly discusses – with many illustrations – why artists put into paintings the things that you see. What seems like decoration can be something symbolic of the time. The symbolism as well as the painting is explained, and voila! – a reader understands why Vermeer included what he did in his paintings. Many favorite masterpieces from renowned artists are shown and explored in the same way.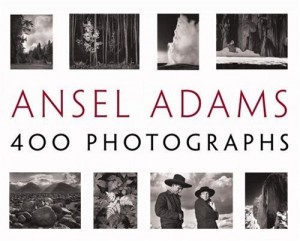 If you'd like to understand about the art created right now, you must start with the previous century, and "Art of the 20th Century" edited by Ingo F. Walther ($45). This is where modern art began and evolved into the art of the present day. The book covers four major areas: painting, sculpture, new media (video or performance arts and photography. It has a generous section of biographies on the artists, and lots of illustrations and reasons for why our contemporary art scene is what it is today.
The following three books are glorious picture books. They are to enjoy, peruse and marvel at the beauty that exists in art and in our world.
• "Bernini, Sculptor of the Roman Baroque" by Rudolph Wittkower, with photography by P.    Guidolotti ($40).
• "Ansel Adams: 400 Photographs," edited by Andrea G. Stillman ($27).
• National Geographic's "Visions of Earth: Beauty, Majesty, Wonder," edited by Susan Tyler Hitchcock ($40).
For Children
Having taught the disciplines of visual art to children and later to future elementary teachers, I adore books for kids that are beautifully illustrated or that tell about art.  Here are some of my favorites because of how the illustrations are done or for the content they contain.
"Book of Greek Myths" by Ingri & Edgar D'Aulaire. Suitable for grades 4 and up, the book not only tells intriguing Greek myth stories, it also shows children what can be done with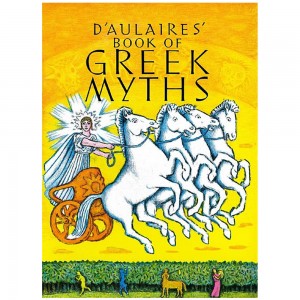 crayons. The illustrations are wonderful and should be explored as much as the stories. This is a real treasure for any child's library.
A longtime favorite for even the youngest child, "Where the Wild Things Are" by Maurice Sendak shows how the art is as important as the story. Children intuit this and initially choose books where the illustration helps to explain the words. This 1964 Caldecott Medal winner for Most Distinguished Picture Book of the Year is a perennial favorite for all ages. Illustrations are watercolors and ink and should be noted when reading it with kids.
Nobody did humorous pen and ink drawings for children better than author and illustrator Shel Silverstein. Kids love to hear his cleverly rhymed poetry, and the accompanying pen and ink drawings are fun and humorous. My favorite is "Where the Sidewalk Ends."
This last recommendation is for a series of brilliantly written comic books that are true favorites of children and adults to read. Author and illustrator Mike Venezia's humorous series is written and cleverly drawn in comic book style. The humor in each comic book series isn't lost on children or adults. Each paperback is about a famous artist's life, and kids from eight to adulthood enjoy them.  The series is titled "The World's Greatest Artists," with each paperback devoted to a different artist such as Van Gogh, Warhol, and da Vinci. They are in the children's book reference section. Check them out and enjoy the laughs with the closest kid you know.
  The mission of the Newport Beach Arts Foundation is to promote and broaden cultural activities in the community as the fund-raising organization of the Newport Beach Arts Commission. We welcome new members. If you are interested in joining, please contact Lila Crespin at [email protected]