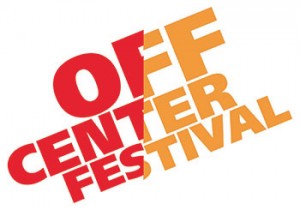 Calling all arts adventurers! Why not punch through predictable boundaries and give a healthy stretch to task-weary imaginations this month?
Segerstrom Center for the Arts brings back its Off Center Festival to kick start the year with an eclectic explosion of arts outside the traditional box.
Intriguing and unpredictable, the third annual Off Center Festival which runs January 23 through February 2 encompasses a wide range of world-class acts from theater and music to performance art, each making its Center debut.
Rather than travelling to L.A., New York City, or even abroad to seek out such thought-provoking pieces, Orange County audiences have the opportunity to enjoy them right here in their own backyard.
And that, says Center President Terence Dwyer, is part of the point.
"We wanted to bring in artists with a unique point of view and topical subjects, passionate and energetic. These are the best of contemporary artists working today," explained Dwyer. "A lot of this work is performed in the smaller houses, making it both powerful and unexpected. Each one is thrilling in an unforgettable way."
This year's line-up opens with the compelling and poignant "blessing the boats: the remix" by poet and storyteller Sekou Sundiata, who brings his inspiring battle with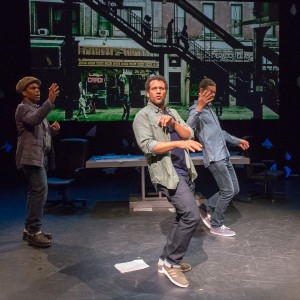 kidney failure and courageous comeback to life in Founders Hall.
The festival continues with mesmerizing performance artist Edgar Oliver's haunting southern-gothic take on coming of age and coming to terms with his mother's madness in "Helen & Edgar;" the world premiere of a new work celebrating 30 years of satire by Chicano-Latino performance troupe Culture Clash, "Keep Culture and Clash On;" a work-in-progress solo showing by award-winning musician/actor Rinde Eckert, "Becoming Unusual…The Education of an Eclectic;" and theater artist Phil Soltanoff's uproarious blend of video and dance as a died-in-the-wool vegan goes wild in "LA Party."
Musical acts include "Die Roten Punkte: Super Musician," starring Berlin's indie rock siblings Otto and Astrid Rot, who will be channeling the B-52s and early Ramones with their concerts in Samueli Theater.
Southern California trumpeter and SD Music Awards 2013 Artist of the Year, Gilbert Castellanos, closes out the festival with the New Latin Jazz Quintet in Founders Hall.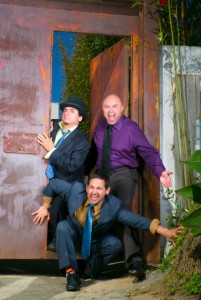 New this year, the festival opens with a fun, free event called P.O.P.: Party on the Plaza. Attendees can enjoy open-air performances by Latino comedians Culture Clash and bands Little Willie G. – The Original Voice of Thee Midniters, and modern alternative band La Santa Cecelia, while enjoying an evening under the stars on the Arts Plaza. There will be food trucks for dinner and snacks.
"I think P.O.P.: Party on the Plaza is a terrific way to kick things off. It's going to be an exciting, festive atmosphere that will really create a sense of coming together," said Dwyer, mentioning another popular gathering spot: the Off Center Lounge in Leatherby's Café Rouge (adjacent to Segerstrom Concert Hall), which returns with a specially priced post-performance menu and offers the chance for audience members to mingle with the artists and fellow attendees after each show.
"There's a great hunger for social interaction around the works, and people want to talk about and debate them in a welcoming environment," he reflects. "The Off Center Lounge really carries on the whole experience."
"With the Off Center Festival, we just wanted to shake things up a little bit and push us into the future," Dwyer concludes. "We hope our audience will expect the unexpected."
For a complete calendar of all events and to purchase tickets, visit SCFTA.org/OffCenter.
Some shows contain adult subject matter. Individual tickets are $25 and are available online, at the Center Box Office (600 Town Center Drive, Costa Mesa), or at (714) 556-2787.
Discount tickets may also be purchased for just $15 by clicking the Buy Tickets button on the Center's Facebook page at Facebook.com/SCFTA.