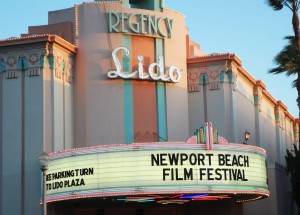 ExplorOcean, Newport Beach Film Festival, and OC Museum of Art are just three of the local organizations that recently received Cultural Arts Grants from the city of Newport Beach.
Every year, the city gives the Newport Beach Arts Commission $40,000 for "specific cultural or artistic planning or projects as approved by the City Council."
As a former Arts Commissioner, I can safely say this was one of the commission's most rewarding yet challenging tasks, because the commission has to weigh the merits of the various proposals from arts organizations and then decide which ones get funding.
This is all done under City Council Policy I-10, which "recognizes the importance of promoting culture and the arts within the city" and "establishes a Reserve Fund for Culture and Arts."
This year, according to documents provided to the city council, the Arts Commission received grant proposals from ten arts and cultural organizations that requested a total of more than $70,000 in funding to provide cultural arts programming for the Newport Beach community, including schools, during fiscal; year 2014-2015.
During my tenure on the Arts Commission, we had similar challenges in not having enough to fund the entire amounts requested. Our solution was to at least provide partial funding to as many arts organizations as possible, which is what the Arts Commission did this year.
It should be noted that the current I-10 document (available on the city's website) was last updated in 2003, and states that the Arts Commission receives $55,000 per year, not the current $40,000.
According to documents provide to the city council prior to approving the grant, this year's grant recipients are:
Baroque Music Festival, $1,500: The mission of the annual Baroque Music Festival, based in Corona del Mar, is to present quality Baroque music performances at affordable prices in an intimate environment. Funding will be used to provide five professional quality concerts during the week of June 21 to June 28, 2015. The concerts will feature Baroque-era music selections performed by early music specialists and a Baroque orchestra with vocalists.
ExplorOcean, $1,500: The mission of ExplorOcean is to inspire, educate, and engage the explorer within each child and develop critical 21st century skills through interactive experiences centered on the seven essential principles of ocean literacy. Funding will be used to help provide ExplorOcean's Maker Workshop, a STEAM (Science, Technology, Engineering, Arts, and Mathematics) based program.
Festival Ballet Theatre, $1,500: Festival Ballet Theatre has become one of Southern California's most vibrant and accomplished ballet companies. FBT proposes to bring its "Ballet to Schools" program to two Newport Beach elementary schools in December 2014. FBT dancers will perform a narrated, abbreviated version of the Nutcracker, tailored for children ranging in age from five to fourteen. The program coordinator and performers will then guide students through an interactive lesson on how pantomime, music and costumes tell a story and express emotions without words.
Newport Beach Film Festival, $4,000: The Newport Beach Film Festival's goal is to provide cultural enrichment, family entertainment, and education to the residents of Newport Beach and surrounding areas through the medium of cinema. With this funding, the Newport Beach Film Festival is planning a multi-program series, covering several days of the Festival (April 25 – 26, 2015).
Orange County Museum of Art, $1,000: The mission of Orange County Museum of Art (OCMA) is to enrich the lives of a diverse and changing community through modern and contemporary art. OCMA provides arts education for the community that both children and adults can enjoy. This funding will help to provide additional programming on the second and fourth Thursday evenings when the museum is open to the public until 8 p.m.
South Coast Repertory Theater, $2,000: South Coast Repertory presents an annual series of Theater for Young Audiences whose main purpose is to introduce the vitality and magic of professional theater to all Orange County children. This funding will support this series of professionally produced plays created especially for children.
Southland Opera (dba Southland Sings), $3,000: The goal of Southland Opera is to continue to provide relevant and responsive programming to Southern California students, teachers and families. This funding will help Southland Opera provide six performances to over 1,000 Newport Beach citizens and students in grades K – 6 in which the audience interacts with the performers.
City Arts Commission, $25,500: The City of Newport Beach Arts Commission sponsors multidisciplinary arts programs funded by the Cultural Arts Grant Program such as arts lectures, public art projects, and visual art exhibitions in Central Library and at City Hall. The Arts Commission extends the range of arts programming by providing additional funding for the Concerts in the Parks series and the Shakespeare by the Sea held each summer.