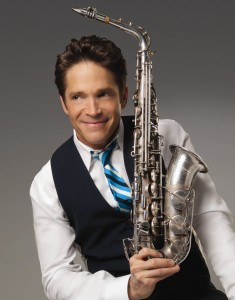 The sounds of smooth jazz will be wafting over Newport's Back Bay this month when the Hyatt Regency Newport Beach Summer Concert Series continues with a stellar lineup of noted jazz artists every Friday evening in the Hyatt's intimate outdoor amphitheater.
First up on Sept. 5 is a dynamic double bill of The Rippingtons and David Benoit.
The Rippingtons have performed their contemporary jazz music for fans around the world. Many of the group's songs have been inspired by leader Russ Freeman's fascination with exotic locales, such as the group's most recent recording, which takes listeners on a trip to Cote D'Azur.
Pianist/composer David Benoit opens the show. The Grammy-nominated musician launched his career more than 40 years ago and has recorded more than 25 solo albums in that time, many of which are considered influential jazz classics.
His cover of Vince Guaraldi's "Linus and Lucy" in 1985 (from the album "This Side Up") garnered considerable airplay and helped launch the genre soon to be known as "smooth jazz."
Rick Braun, Peter White and Euge Groove team up on Sept. 12 for a Jazz Attack.
Rick Braun has gone from touring and recording with such noted names as Rod Stewart, Sade and Tina Turner to his own solo projects, with Braun playing both trumpet and flugelhorn. His recordings have consistently ranked in the top 10 of Billboard's Contemporary Jazz Chart.
Peter White has garnered a well-deserved reputation as a versatile acoustic guitarist who combines jazz, pop and classical music to create a sound that is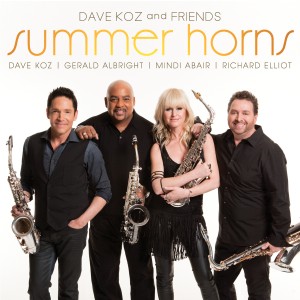 all his own.
Steven Eugene Grove (better known as Euge Groove) is a dynamic saxophone player who has performed with everyone from Elton John to Joe Cocker. He launched his solo career in 2000 and has had a string of hit albums.
If you like saxophones, you'll love Summer Horns on Sept. 19 when nine-time Grammy nominee Dave Koz and friends take the stage. Who are his friends? How about fellow sax players Mindi Abair, Gerald Albright and Richard Elliot!
Last summer, the foursome recorded an album entitled "Dave Koz and Friends Summer Horns," featuring new jazz arrangements of classic songs from the 60s and 70s that was nominated for a Grammy Award. They toured in support of the album, and had so much fun that they're on tour again this summer.
"The Hyatt venue is the perfect setting for this show," said Koz, who has performed there many times. "It's a typical soundtrack of summer. I grew up listening to this music—it made me want to be a musician. The idea was always in the back of my mind to do a project like Summer Horns. The first three people I called were my buddies, and it turned out this was the music that influenced them too. We went in the studio and had the time of our lives. Last year's tour was such a blast that we decided to do it again."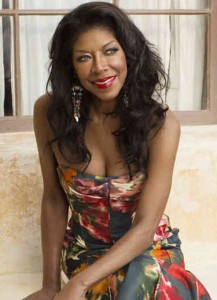 After the Hyatt show, Summer Horns plays at a winery in Temecula, which Koz said might be the last time they play together.
"This is really a side project," explained Koz, who has a new holiday recording set to be released later this year. "But the show is so powerful and exciting—it does not have a gradual windup, it's balls to the walls immediately. It's full of energy."
Closing the month of jazz concerts on Sept. 26 is multiple Grammy-winning recording artist Natalie Cole, who was just 8 years old when her father, the legendary Nat King Cole, recorded his first album.
Now, Cole has become a legend in her own right, starting with her first hit "This Will Be" and continuing with the haunting duet she sings with her father, "Unforgettable."
Her latest album, "Natalie Cole En Español," features a dozen orchestrated songs from the Latin American Songbook.
For ticket information on any of these shows, visit www.series.hyattconcerts.com.
BAYSIDE FOR JAZZ
The Summer Concert Series at the Hyatt Regency is wildly popular, which means onsite parking can be a challenge.
Bayside Restaurant has a solution: dine at the restaurant prior to one of the Friday night concerts and take a free shuttle to and from the concert.
"Many of our guests attend the concerts and have grown to love them, but long lines of traffic and limited number of spaces sometimes strip away some of the joy," said Marc Ghoukassian, proprietor of Bayside. "We decided to extend this service as a courtesy for our guests and hopefully reach some new ones."
After you return from the Hyatt concert, stick around Bayside for its Friday night jazz jam that starts at 10:30 and goes past midnight. Jazz pianist Ron Kobayashi, who hosts the evening, always has an impressive lineup of musicians who love to sit in on the jam sessions.
A special bar menu as well as specialty cocktails, featured wines and craft beers are served during the sessions.
For more information call (949) 721-1222 or visit baysiderestaurant.com.