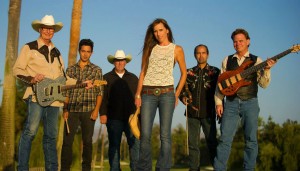 Summer temperatures in Newport are sizzling, and so is the music. Between the monthly Concerts on the Green, the weekly jazz concerts at the Marriott, and the Friday night concert series at the Hyatt, there's something for almost every musical taste.
Concerts on the Green
Get ready for some powerful country music when the Kelly Rae Band takes the stage this Sunday at 6 p.m. as part of the monthly Concerts on the Green, presented by the Newport Beach City Arts Commission at the Newport Beach Civic Center, 100 Civic Center Drive.
Based on Southern California, the Kelly Rae Band is a six-piece outfit that plays a range of country music from classic favorites to contemporary hits by Lady Antebellum, Carrie Underwood and Tayor Swift.
According to the band's bio, the band members' credits include performing with Tanya Tucker, Rascal Flatts, Bobby Bare, and Trick Pony. The Kelly Rae Band is featured at Disney's California Adventure's Cars Land and Disneyland's Big Thunder Ranch. They perform regularly at The Ranch Saloon in Anaheim. Kelly has also opened for chart topping artists such as Miranda Lambert, Melissa Etheridge, Terri Clark, Neil McCoy, and Gary Allan.
Concerts on the Green are free and open to the public. Free parking is available in the Civic Center parking structure and Central Library parking lot. Attendees are encouraged to bring a picnic dinner, blankets and low-slung beach chairs.
The final summer Concerts on the Green is Britain's Finest (a Beatles tribute band) on Sept. 27.
More information about cultural arts programs in the City of Newport Beach can be found on the City's Cultural Arts webpage at newportbeachca.gov/CulturalArts.
Sunset Jazz at Newport
Held every Wednesday evening in the Newport Beach Marriott's lovely Rose Garden, Sunset Jazz at Newport features a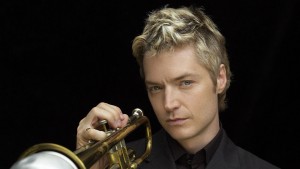 variety of jazz ensembles and vocalists, many of whom are the most popular artists from the Newport Beach Jazz Party and The Jazz Cruise.
Each concert features two sets, with the first starting at 6 p.m. and the second at 7:30 p.m. Both one hour sets are included in the price of each ticket.
Doors open at 5 p.m. with table service featuring food and beverages. A stage is set up at one end of the garden, with numerous tables scattered throughout the garden so that there really isn't a bad seat in the house (and based on last year's concerts, the sound system is excellent).
The remaining concerts on the 2015 Sunset Jazz at Newport schedule:
Aug. 26: Jazz and Comedy with Calabria Foti-Bob McChesney Quintet plus Jimmie J.J. Walker. Sept. 2: Byron Stripling and Bobby Floyd Quartet.
Sept. 9: Barbara Morrison/Ricky Woodard Quintet.
Sept. 16: Ken Peplowski/Chuck Redd Quintet.
Individual seats: $23 General; $35 Blue; $45 Gold. Tickets are available by calling (949) 759-5003 or going to sunsetjazzatnewport.com.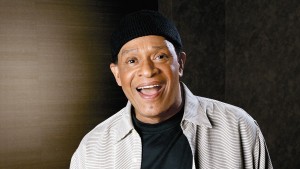 Hyatt Regency Summer Concert Series
The annual Hyatt Regency Newport Beach Summer Concert Series started in June but it goes through Oct. 9, so there's still time to catch some terrific performances.
Concerts are held every Friday night, and run the gamut from straight ahead jazz and smooth jazz to contemporary, acoustic, and vocals, and features recognizable names performing in an intimate amphitheater that holds nearly 1,000 people yet offers an excellent experience from any seat. For more information visit series.hyattconcerts.com.
Upcoming concerts include:
August 21: Rubben Studdard
August 28: The Sax Pack- 10th Anniversary
September 4: George Benson
September 18: Rachelle Ferrell
September 25: Jazz Attack: Richard Elliot, Peter White & Euge Groove
October 2: Al Jarreau
October 9: Chris Botti
Bayside Restaurant Shuttle Service to Hyatt Concert Series
Bayside Restaurant offers a "Dine & Ride" package that includes complimentary round-trip shuttle service for patrons dining before the Friday night concerts.
After the concerts, live music continues at Bayside with the restaurant's popular "Late Night Jam Session" series featuring some of Southern California's top musicians who gather each week to jam. A special bar menu as well as specialty cocktails, featured wines and craft beers are served during the 10:30 p.m. – 12:30 a.m. sessions.
For more information, visit baysiderestaurant.com.