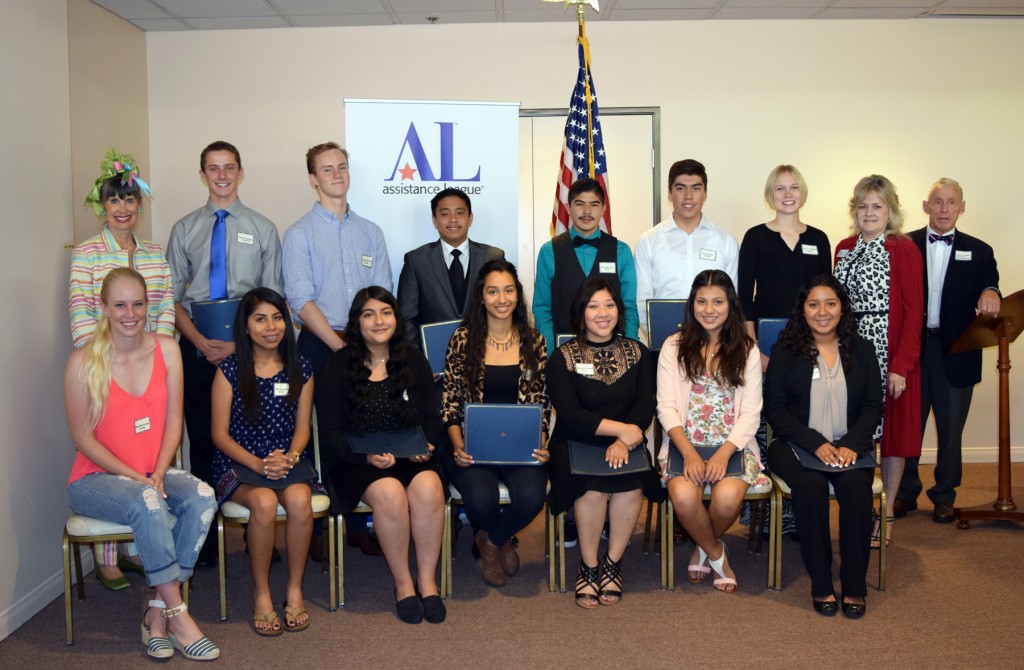 Assistance League of Newport‐Mesa has a strong tradition of providing scholarships to the community. The first college scholarship was awarded in 1945; seven decades later the tradition continues.
Fourteen students from Newport‐Mesa High Schools were recently selected to each receive a $2,000 scholarship for their higher education pursuits.
Scholarships were awarded on a combination of personal need, activities in school and the community as well as grade point average.
Assistance League was pleased to honor this year's scholarship recipients with an awards luncheon. Honorary guest speaker for the event was David A. Grant, Trustee, Coast Community College District, President Emeritus, Orange Coast College and 1958 Recipient of the ALNM Scholarship.
Scholarship Committee Chairman Mary Lynn Bergman‐Rallis presented the scholarships to the following Newport‐Mesa students:
Back Bay High School: Keith Caballero; Corona del Mar High School: Joseph Santoro, III; Costa Mesa High School: Sierra Johnston; Early College High School: Karen Serrano; Estancia High School: Wendy de la Rosa, Melanie Hercules, Abraham Neri, and Arelly Ocampo; Newport Harbor High School: Jose Avonce, Tiffany Cruz, David Hartman, Hayden Hemmens, Maria Medrano, and Samantha Schroff.
For more information, visit alnm.org.