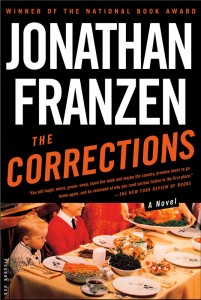 The Newport Beach Public Library Foundation is kicking off the fall season of their Witte Lecture Series on Oct. 25 with a special appearance by acclaimed author, Jonathan Franzen, as he discusses "Storytelling and the Modern World."
Many, including Time magazine, have crowned Franzen with the title of "Great American Novelist." In fact, he is one of only two living writers to have graced Time's illustrious cover in more than a decade. Seeing as he has made a name for himself writing about flawed everyday Americans, navigating their lives in an unraveling reality, the title seems especially apropos.
Contemplating the role of fiction as an influencer in current society, where instant gratification has become the norm, Franzen has previously commented, "The novelist has more and more to say to readers who have less and less time to read. Where to find the energy to engage with a culture in crisis when the crisis consists in the impossibility of engaging with the culture?"
Lecturing on the role of the storyteller in a literary world that is quickly becoming dominated by e-books and instant downloads, Franzen will likely discuss how writers stay relevant in this new world, and why fiction and literature are still a vital means of chronicling our existence, and discovering its larger meaning.
Best known for the novels "The Corrections" and "Freedom," Franzen has proven to be adept at chronicling the life of the American family in their natural habitat, warts and all.
In "The Corrections," winner of the 2001 National Book Award for Fiction, we meet the Lamberts, your typical Midwestern family, whose children are products of the Baby Boom. Take a closer look, however, and you'll find that despite their stay-at-home mom, and a meat and potatoes life, there lies at the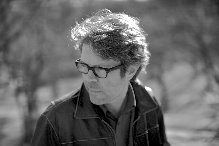 heart of the family more than a little dysfunction.
High-school sweethearts, the Lamberts, by mid-life, have lost their rose-colored glasses, and learned that adult life is seldom more than a series of compromises. Enid, the matriarch, despairs over her children's exodus to the east coast, and rejection of their strict Midwestern upbringing, and chafes under her husband, Alfred's stern, head-of-the-household way of thinking.
As they hit retirement age, Alfred is on a downward spiral, due to his battle with Parkinson's disease, just as Enid is ready to cast aside her apron and live a little.
Oldest son, Gary, is struggling with depression and alcoholism, and realizes he is being micro-managed by his wife and children; middle boy, Chip, loses his tenured job after an affair with a student, and sets out on a disastrous new path; and Denise, the baby of the family, and one-time successful chef, throws a wrench in her own career path via an affair with a married man.
All the while, Enid just wants her family back together for one last holiday, before Alfred's condition progresses too far.
If nothing else, Franzen's authentic depiction of a family haphazardly experiencing the human condition may just make you feel a little better about your own family, and its collective sanity.
Solidifying his ability to humorously, yet adroitly summarize not only the true story of the American family, but also our society at large, "The Corrections" also saw Franzen take on the Divine Miss O, when he publicly wondered if the book's selection as an Oprah Book Club pick turned off potential male readers.
Causing quite a stir, Franzen's comments caused him to be uninvited to appear on Oprah's show, an action akin to being dismissed by the Queen.
Apparently, they've moved on, as his more recent novel, "Freedom," was also chosen to make an appearance in Oprah's Book Club.
To meet the man who dared to take on the untouchable Oprah, and hear his thoughts on the current climate in writing, make sure to add this event to your calendar.
Franzen will be at the Central Library on Saturday, Oct. 25. The evening will begin at 6 p.m. with a wine reception featuring small bites by Chef Molly Culinary Artistry. At 7 p.m., the evening will continue with a lecture, followed by a Q&A and book sales and signing. Tickets are $50 each, or $45 for members of the NBPL Foundation.
For more information, visit nbplfoundation.org, or call 949-548-2400.