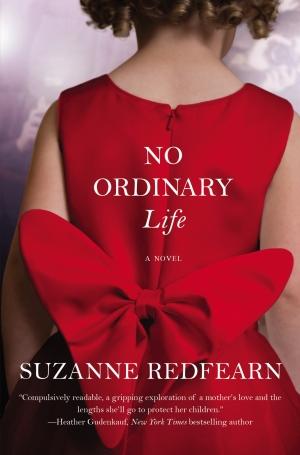 What happens when all that glitters is not, in fact, gold?
Faye Martin, single mom and hopeful romantic, turned Hollywood manager and hesitant protectress discovers just that in the new novel by local author, Suzanne Redfearn, "No Ordinary Life."
Redfearn, who calls Laguna Beach home, is already known around town as one of the owner/operators – along with her husband – of favorite local eatery, Lumberyard. Now, she is making a name for herself as an accomplished author as well, as this, her second novel, is met with rave reviews.
At the beginning of the novel, we meet Faye and her three kids, Emily, Tom, and Molly. While the family is struggling to make ends meet in the wake of their apparent abandonment by less than responsible father, Sean, they still have each other. And, despite hard times, the family is happy with the life they have made for themselves in rural Yucaipa, California, renting a small home near an orchard and horse farm, and enjoying the simpler life available outside the big city.
When Faye can no longer run from the fact that she can't take care of the family on her own, she resorts to moving in with her mother. While mom's condo is but an hour's drive up the freeway in Los Angeles, it may as well be a different universe than that in which they have enjoyed lazy days riding horses and picking fruit from the orchard.
While pounding the pavement looking for a job in downtown Santa Monica, Faye leaves the children on the Promenade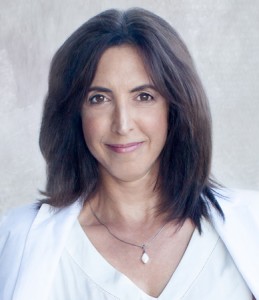 to enjoy the street performers. Little could she know that precocious Molly's spontaneous decision to engage in a dance-off with one such performer would result in a viral You-Tube video that would bring Hollywood calling after her youngest daughter.
Initially, Molly's big break seemed like an answer to all their problems. Landing a role on TV's top-rated show also cast Faye as her manager, allowing her to draw a salary for doing what she already did best – looking out for her kids.
Unfortunately, things that seem too good to be true usually are, and Faye discovers that along with fame and fortune, their newfound glory will bring challenges they could never have anticipated before their simple lives were turned upside-down.
Part story of a mama bear protecting her cubs, part cautionary fiction about stepping over your own "line in the sand" in hopes of an outcome that makes the end worth the means, "No Ordinary Life" joins Redfearn's previous work, "Hush Little Baby," as a tale of a mother taking matters into her own hands to ensure the safety of her offspring.
Redfearn has said, "I am a mother myself, so I relate to my protagonists in a fundamental way. I didn't set out to write stories about moms protecting their children, but if that's the direction my readers and publisher want me to go, I'm happy to continue with it. It's a subject with infinite possibilities."
By all accounts, readers are pleased with the decision. Those that would like to know more about her motivation can ask her in person, when she appears, along with fellow local authors, Susan Meissner and Diane Haeger, at a tea party hosted by Seaside Gallery and Goods Collective on Saturday, Feb. 27. Held in Seaside's Pelican Courtyard, the party can be found at 124 Tustin Avenue, just off PCH in Newport Beach.
The authors will be on site from 1 to 3 p.m., to sign copies of their respective recently-released books, interact with fans, and answer questions.
So, whether you want to ask Redfearn about which mama bear she'll introduce us to next, or just chat over tea about her love of surfing and baseball, this promises to be a lovely event worth attending to support one of our own local literary stars.
Edie Crabtree is an avid reader and the mother of three active boys. She can be reached at [email protected].