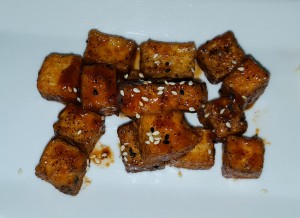 By Christopher Trela & Catherine Del Casale | NB Indy
"Babette's Feast," which won the Academy Award for Best Foreign film in 1987, featured a character named Babette who creates an exotic seven-course feast that included turtle soup served with Amontillado sherry, buckwheat cakes with caviar and sour cream (served with Veuve Cliquot Champagne), quail in puff pastry shell with foie gras and truffle sauce, and other delicacies.
When we attended the opening of Babette's restaurant in Crystal Cove Shopping Center in the fall of 2014, Babette's founder, Barbara Layton (who also owns a restaurant in the Hampton's), told us she named her restaurant after the movie.
Since opening, Babette's has become known for its commitment to using locally sourced and globally inspired ingredients to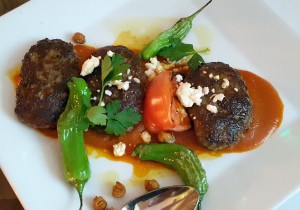 inspire what they have dubbed "clean eating." Mother-and-son team Barbara and Chef Zach Layton have added many plant-based options to the menu, as well as raw, cold-pressed juices that are made in-house (and are used in cocktails too).
Although we've dined at Babette's several times, we didn't really get a good sense of the restaurant's complete menu—until last week, when we attended a special media dinner that featured 17 different dishes.
Sounds more like "Babette's Feast" then a dinner, but the dishes were served either family style or in smaller portions, allowing us to taste without getting stuffed.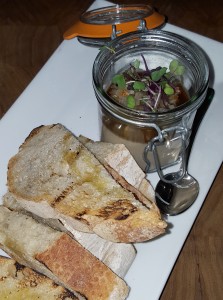 The dinner began with four different starters: truffled cauliflower almond soup, organic BBQ tofu (one of our favorite dishes), organic grass fed meatballs, and white truffle-wild mushroom mousse with black garlic bourbon gel and country bread. Christopher went wild over the mousse, and would have ordered a second helping except for the list of other dishes to come.
"Babette's barbecued tofu has a great Asian influenced barbeque taste with black and white sesame, pickled ginger and wasabi. The texture of the tofu is firm but soft, not tough or chewy," noted Catherine.
After two nice palate-cleansing salads, we sampled charred Brussels sprouts and cauliflower, and sautéed spinach, followed by a trio of plant-based entrees: vegetable pad Thai, Asian vegetable saute, and local vegetable tagine.
Two more entrees appeared: wild pan seared cod with grilled asparagus and basil potato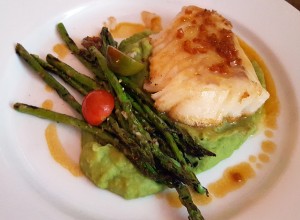 puree, and grass fed New York steak with wild mushroom risotto.
By now we were getting full, but were also getting a much better idea of the depth of Babette's menu.
And yet—four desserts arrived for the table to share: butternut squash cake, lemon cheesecake tart, vegan carrot cake, and vegan chocolate fudge cake. All four were wonderful, although Christopher particularly enjoyed the butternut squash cake ("something a bit different from the norm") and the lemon cheesecake.
Babette's has an inventive cocktail menu that's simple yet intriguing, and modern décor with high vaulted ceiling and a charming plant-filled patio.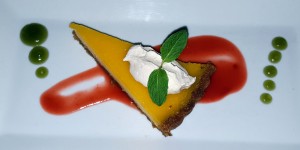 Babette's is open daily for breakfast, lunch and dinner. They have a lengthy morning menu (served until 4 p.m.) and a to-go area. They offer a variety of juices that are cold-pressed in-house for dine-in or take-away, and the juices are incorporated into many of the cocktails.
And for those looking for a last minute Valentine's Day dining idea, Babette's has a separate menu available on Feb. 14.
Visit babettesnewportbeach.com for details.