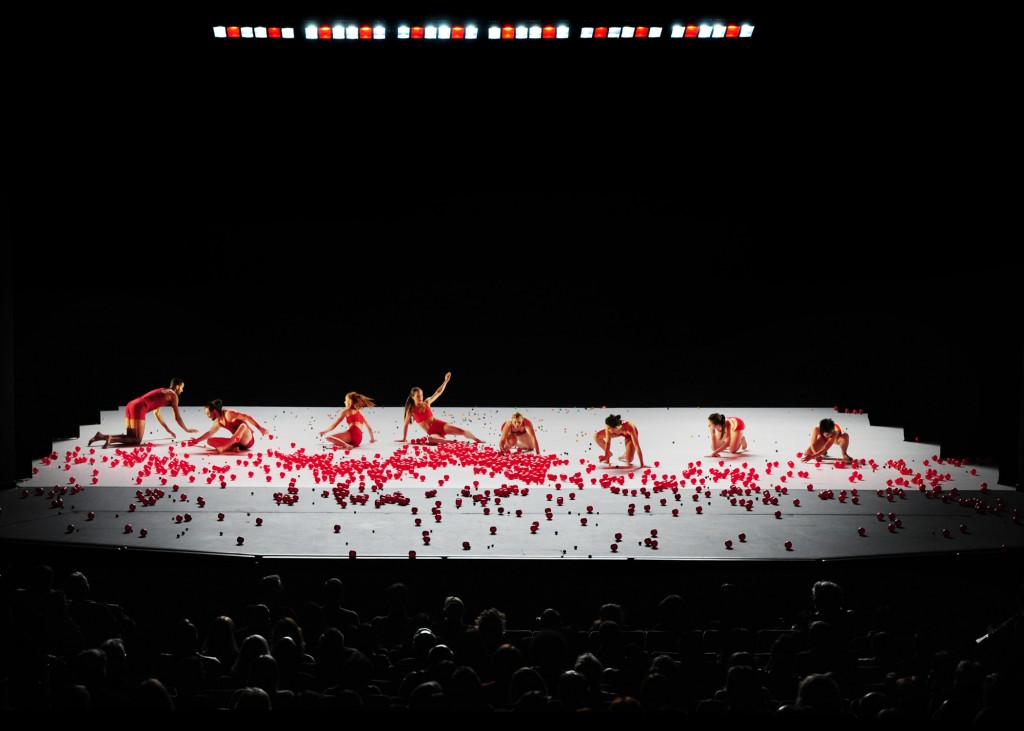 A noted Orange County-based dance group, Backhausdance (founded in 2003 by dancer and choreographer Jennifer Backhaus), took a giant step towards national recognition last weekend with its sold-out concert at Irvine Barclay Theater featuring the world premiere of "Drift" plus the much-lauded "The Elasticity of the Almost."
Together, these two pieces not only form a fascinating evening of dance, they offer a glimpse into the fertile artistic mind of choreographer Backhaus and the skills of the Backhausdance performers.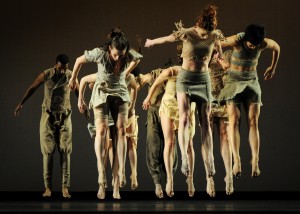 "Drift" was a challenging, somewhat dark yet compelling work that "deals with journey, risk and the re-imagination of self." "Drift" demonstrated the artistic commitment and versatility of the Backhausdance dancers, and was set to eclectic music by electronic band Fol Chen.
"The Elasticity of the Almost" shifted the tone to playful and fun, yet with that same commitment. Described as "the juxtaposition of structure and chaos," the piece follows eight dancers moving among a shifting sea of red balls as they create a fluid interaction that engages the audience with its playfulness. With its colorful costumes and seemingly endless procession of bouncing balls, "The Elasticity of the Almost" resonates as a signature work (much like "Revelations" has for the Alvin Ailey dance troupe).  
Mike Kerr of Corona del Mar is the Backhausdance board president. He's been a fan of Backhausdance since 2011, and talked about what sets Backhausdance apart from other contemporary dance companies.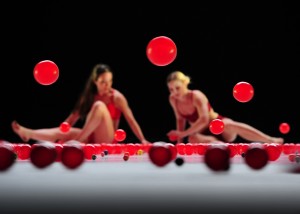 "First, it is the only professional dance company in Orange County," said Kerr. "Second, the dancers are spectacular. They compare favorably with dancers in any contemporary dance company. The dancers are particularly skilled at executing Jenny's demanding choreography, blending beautiful artistry and exceptional athleticism. And speaking of choreography, all of the work performed by the company has been created by founder and artistic director Jenny Backhaus. This model follows the example of some of America's greatest choreographers, such as Martha Graham, Alvin Ailey, Paul Taylor and George Balanchine. I believe this is unique in the Southern California dance community."
Being presented by The Barclay is a wonderful experience, said Kerr.
"The Barclay is recognized as one of this country's greatest venues for contemporary dance. Over the past 25 years, practically every important dance company in the world has been presented by Barclay.  Look at this season: Jessica Lang (New York), Akram Khan (London), Hubbard Street (Chicago), Diavolo (Los Angeles) and Backhausdance. Wow! To join these ranks is an honor, a recognition of the growth and achievements of Backhausdance."
In fact, Kerr said that Backhausdance has been invited back to Barclay next season, where they will perform another world premiere.
This spring, Backhausdance will perform as part of the celebration of the opening of the Musco Center at Chapman University, which has also named Jennifer Backhausdance as artistic advisor for dance. The company is in discussions on several new projects including a proposed tour, collaborations with several prominent local arts organizations; and commissioning an outside choreographer to make a new work for the company.
Based on its recent successes and upcoming engagements, Backhausdance will soon be front of mind when it comes to contemporary dance.
For more information, visit Backhausdance.org.