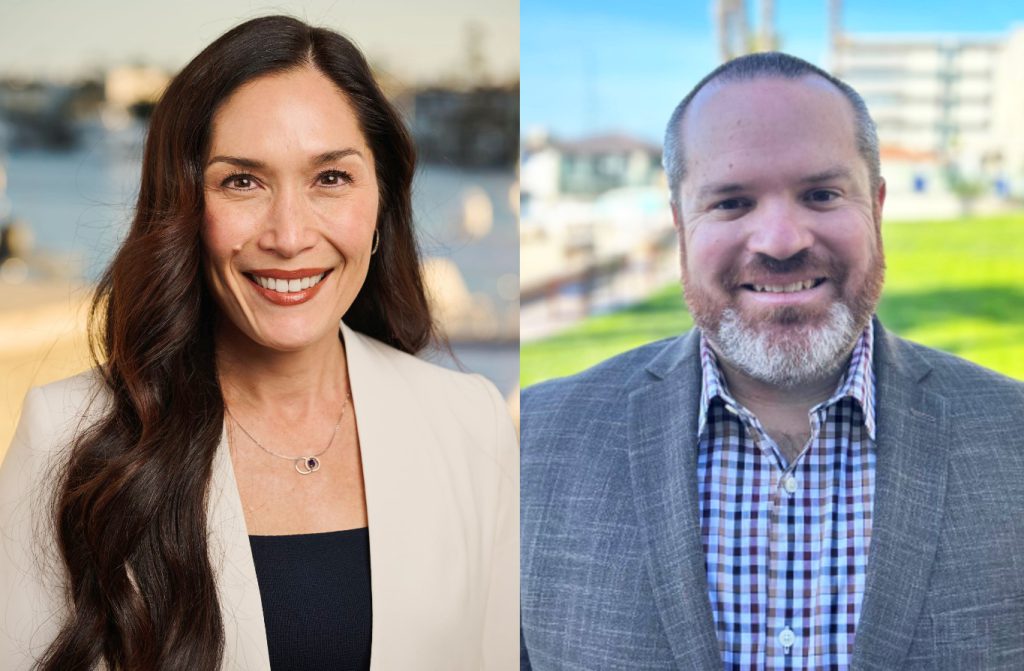 As part of a year of growth and renovations, Balboa Bay Resort has appointed two new directors at the Forbes 4-Star property.
Victoria McDowell has been appointed Director of Rooms, and Nick Guzzetta has been appointed Director of Banquets.
McDowell has a robust history in the hospitality industry. An innovative, intuitive and passionate leader, her more than 20 years of experience spans from Hawaii to California and New York. Most recently, McDowell was the Director of Rooms at The Waterfront Beach Resort in Huntington Beach, where she was responsible for the leadership of all Rooms-related departments.
Prior appointments include Hotel Manager at Courtyard by Marriott Waikiki Beach, Membership Sales and Service Manager at Hawaii Visitors and Convention Bureau, Director of Guest Services at Turtle Bay Resort, and Learning & Development Manager at Mandarin Oriental, New York.
Previously at the Montage Laguna Beach for 13 years, Guzzetta brings over 20 years of dynamic hospitality experience to Balboa Bay Resort. His most recent role at the Montage was Director of Banquets, where Guzzetta was responsible for the day-to-day operations of both the banquet and in-room-dining departments, having worked closely with the Culinary, Stewarding, Sales and CCS departments to execute successful corporate, social, offsite, and internal events.
During his time at the Montage, Guzzetta was also the Director of Hearts of Montage, a volunteer organization that fundraises for the local community through beach cleanups, blood drives, sea lion releases, and other endeavors.
"We are so thrilled to welcome these hospitality powerhouses to the property," said Balboa Bay Resort General Manager Marina Dutton. "As we are renovating our Ballroom and Bay View guest rooms this summer, Victoria and Nick will be integral at introducing the new look and feel to guests and groups."
McDowell and Guzzetta join the team at Balboa Bay Resort before the property undergoes renovations in its Grand Ballroom, which spans 6,867 square feet with 18-foot ceilings, as well as its popular Bay View guest rooms, which overlook the Newport harbor. Renovations are slated to take place this summer.
For more information on Balboa Bay Resort, visit www.balboabayresort.com.