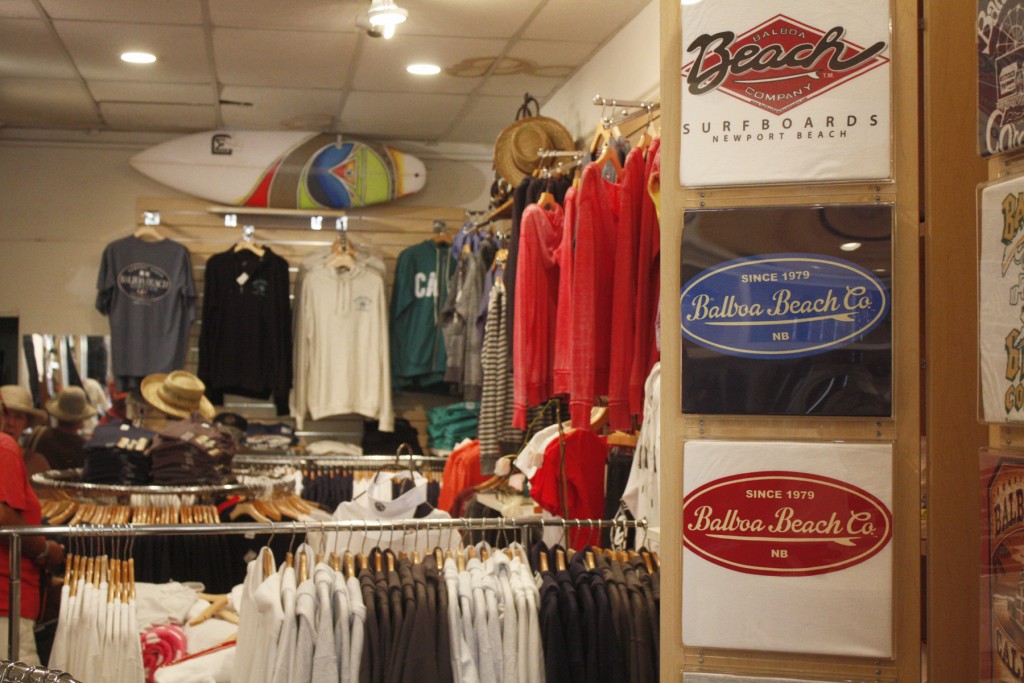 In 1979 gasoline was under a dollar, the median US household income was less than $17,000, and you could buy a home (outside California) for around $71,000.
That same year, a small business was launched in Newport Beach called Balboa Beach Company. It flourished for almost 25 years, then closed in 2002.
Although we'll never see gas prices under a dollar anymore, one thing that has returned is Balboa Beach Company.
The original shop, which began as a gift and clothing retailer, was started by Jim Roberts, a well-known Newport Beach resident and musician who often played live music in his store while the shoppers enjoyed themselves.
Fast forward to 2014. Roberts moved in next door to David Pratt, a seasoned veteran of Hang Ten, Lightning Bolt, and several other beachwear companies. Pratt grew up on the island and remembered Balboa Beach Company well.
"They were iconic," he said. "They started small with just one location, then expanded and teamed with Billabong and Pacific Eyes and Tees. They opened in outlet stores, but the timing was bad and the entire company closed. Balboa Beach Company got lost in the shuffle."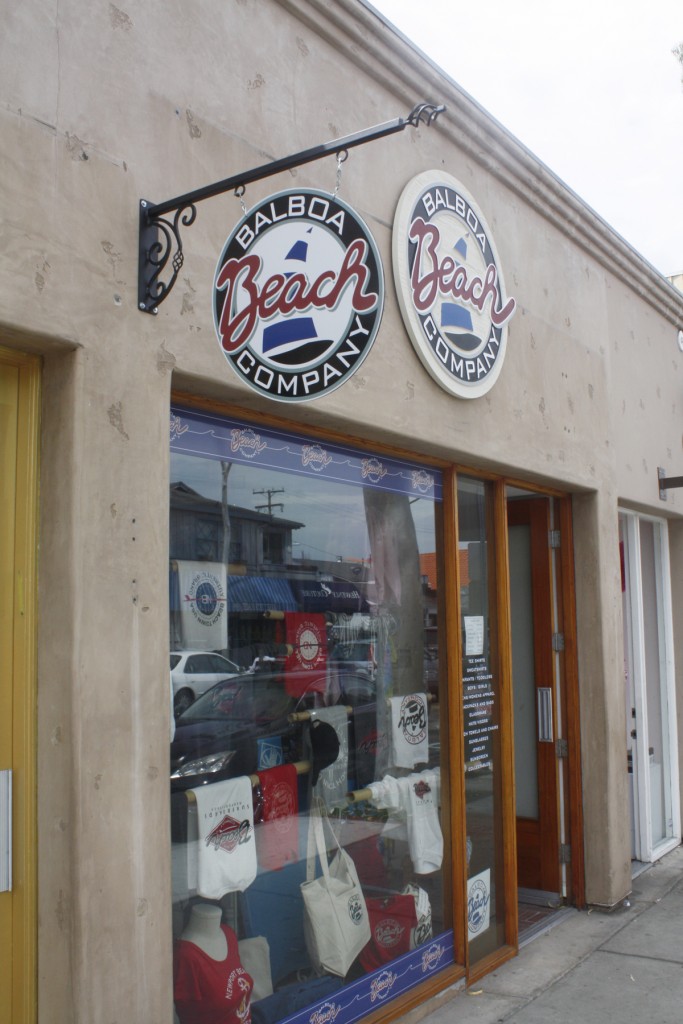 Pratt is a lifelong entrepreneur who comes from a long line of business owners, as does his wife, Diane, who owns Crush Clothing on Balboa Island. She is a direct descendant of Andrew Carnegie, one of the first billionaires in this country.
Enter the Pratt kids. Samantha, 18, and a recent graduate of Corina del Mar High, and brother, Jordan, age 15, just starting as a sophomore at CdM, suggested that the family should revitalize the Balboa Beach Company. After some discussion they acquired the trademark, which had gone dormant.
Even for the younger Pratts, this was not a folly. Jordan started entrepreneurship at age 11 by creating custom skateboard designs and selling them in Mom's shop. Samantha is now attending University of Michigan for her business and marketing degree.
They tested the concept, reaction was positive, so they opened their new retail site on Marine Avenue last month.
When asked how business was doing, Pratt, Sr. replied, "Beyond projections and expectations, and the kids are working in the shop 30 hours per week. People have an emotional attachment to the store. It's almost a legacy, a throwback to the good old days."
Times have changed since the initial launch of Balboa Beach Company in 1979, and the young entrepreneurs brought another new aspect into the mix: crowdfunding. This technique of raising money uses a web site portal like Kickstarter, or in this case, Indiegogo, and allows individuals to raise money from many potential investors. One of the inspirations for their idea was a movie they viewed at this year's Newport Film Festival called "Capital C."
That move profiled three crowdfunding projects, including one based here in Newport Beach. Local resident Brian Fargo was the developer of the legendary game "Wasteland" and raised $4 million for their reboot.
The Balboa Beach Company launced an Indiegogo campaign several weeks ago with the goal of raising $25,000, which will be used for manufacturing and a top notch web site. Different contribution levels get different levels of bling, from a Facebook or Twitter shout out for just $10, to a tote, t-shirt, mug, hat and sticker package for a $100 contribution. Dollar amounts of $500 to $5,000 get multiple packages.
A percentage of all donations will be donated to Get Inspired Inc., and Someone Cares Soup Kitchen in Costa Mesa.
For information visit balboabeachcompany.com or call (949) 431-0799.