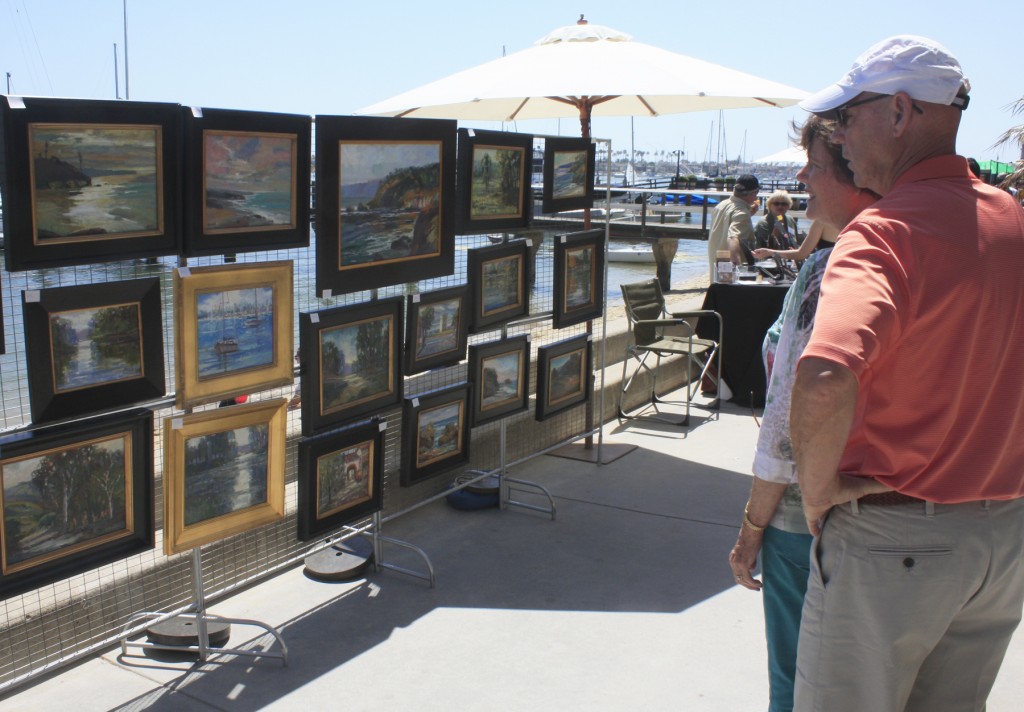 Balboa Island has a landmark celebration this weekend: The 20th annual Balboa Island Artwalk, which takes pace Sunday from 9 a.m. to 5 p.m. along the South Bayfront Promenade of Balboa Island.
Presented by Mary Hardesty Realty and sponsored by the Balboa Island Improvement Association, the Balboa Island Artwalk features 100 artists exhibiting paintings, fine jewelry, blown glass, sculpture, and photography.
There's also live music from The Retros, Don Ross Duo, Rick Sherman and Alan Remington, Jim Roberts, Grant Peacock, and Gary Gould.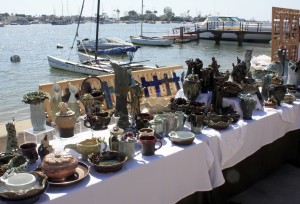 Limited-edition Artwalk posters and t-shirts will be available for purchase at Diamond & South Bayfront.
With our summer-like weather, be sure to bring sunscreen and wear a hat.
Balboa Island restaurants will be open for breakfast, lunch and dinner.
With all the activity on the island, finding a parking spot may be difficult. There are three solutions.
One is to park in a parking lot in Balboa Village or next to the Balboa Pier, walk to the Balboa Ferry, and take the ferry to the island.
Another is to park on Bayside Drive just south of Jamboree, and walk over the bridge to the island.
You can also take the OC Cruiser, which will be providing complimentary shuttle service from 9 a.m. to 5 p.m. The free parking and pick-up location is the parking lot at Bayside Drive and Pacific Coast Highway next to SOL Cocina.
The shuttle drops riders off in the Union Bank parking lot at Bayside Drive and Jamboree. From there, walk across the Balboa Island Bridge and along Marine Avenue shops to the South Bayfront & Artwalk.
Restrooms are located every three blocks on the Bayfront Promenade, at the Marine Avenue Fire Station, and at Coral, Collins & Agate Avenues.
Maps of the event are provided by each artist on the day of the show.
For a complete list of participating artists and links to their websites, visit balboaislandartwalk.info.