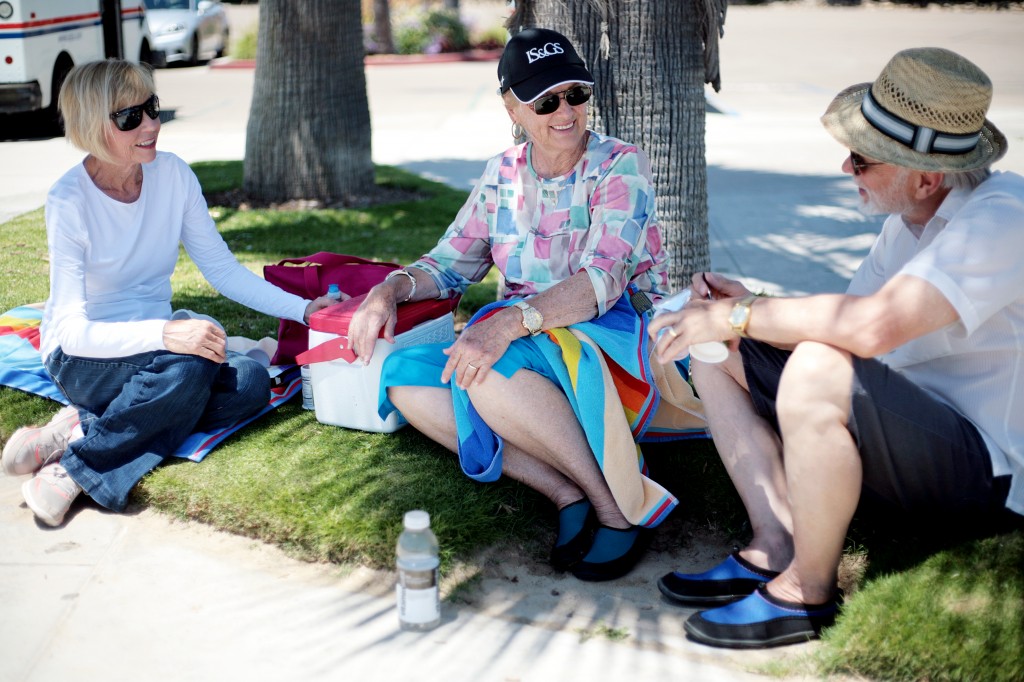 Temperatures soared this week all over Orange County, including Newport Beach.
The city reached a high of 100 degrees Wednesday afternoon between 2 and 3 p.m. at a Santa Ana Heights station, according to the National Weather Service. The service also reported a high of 98 degrees around 3 p.m. Tuesday at a Corona del Mar station.
A red flag warning and heat advisory was in effect until Thursday.
The unseasonable heat wave forced officials to cancel the track meet between TeWinkle and Ensign on Thursday, according to a school message.
Locals and out-of-towners flocked to the beach to try and beat the heat, including Pat Kincaid of Mission Viejo and her brother and sister-in-law David and Diane Phillips of Hendersonville, N.C.
The trio had waded out in the water at Corona del Mar State Beach on Thursday and then relaxed in the shade under a palm tree.
Also enjoying the beach were siblings Gabriel, 11, Jake, 9, and Becca, 6, also from out of state. The kids played in the water as their parents stayed in the shade under an umbrella.
Lifeguards at Big Corona said they hadn't seen any heat-related incidents during the week, other than some scorched feet from the hot sand.
The weekend outlook is cooler, but still warm on Friday, with an expected high of 78, National Weather Service reported. The heat is predicted to break by Saturday, settling into the mid-60s to low 70s for the rest of the weekend, according to NWS.
The NOAA warns residents to take extra precautions if working or spending time outside. The agency recommends rescheduling any strenuous activities to early morning or evening hours.
Officials also urge people to learn the symptoms of heat exhaustion and heat stroke, wear lightweight and loose-fitting clothing, and drink plenty of water.